Search results for: "john Francis"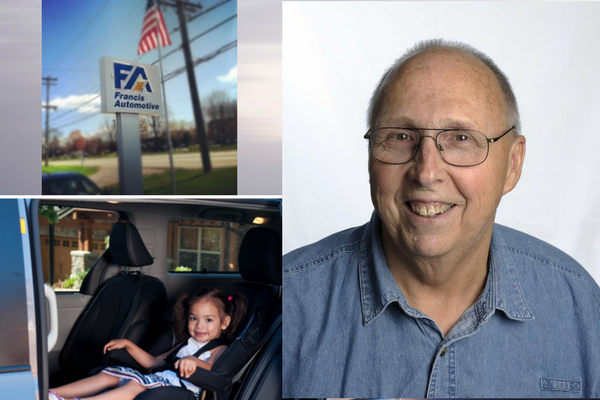 Be Honest, Speak from Your Heart, Always Be Authentic and Have the Highest Ethics. Your Business Will Boom!
John Francis from Francis Automotive in West Chester, PA has given of himself to further the industry. With support to ASE, ASA and AMi among others, John has helped steer the direction of the aftermarket in many volunteer positions.
He finds the time to be a part-time business coach, is excited about the 3rd generation of Francis's to join his company, he ran in twenty marathons, and John figured out a long time ago that he needed to work on his business, not in it.
Another Legacy Leader Episode.
Listen and view episode notes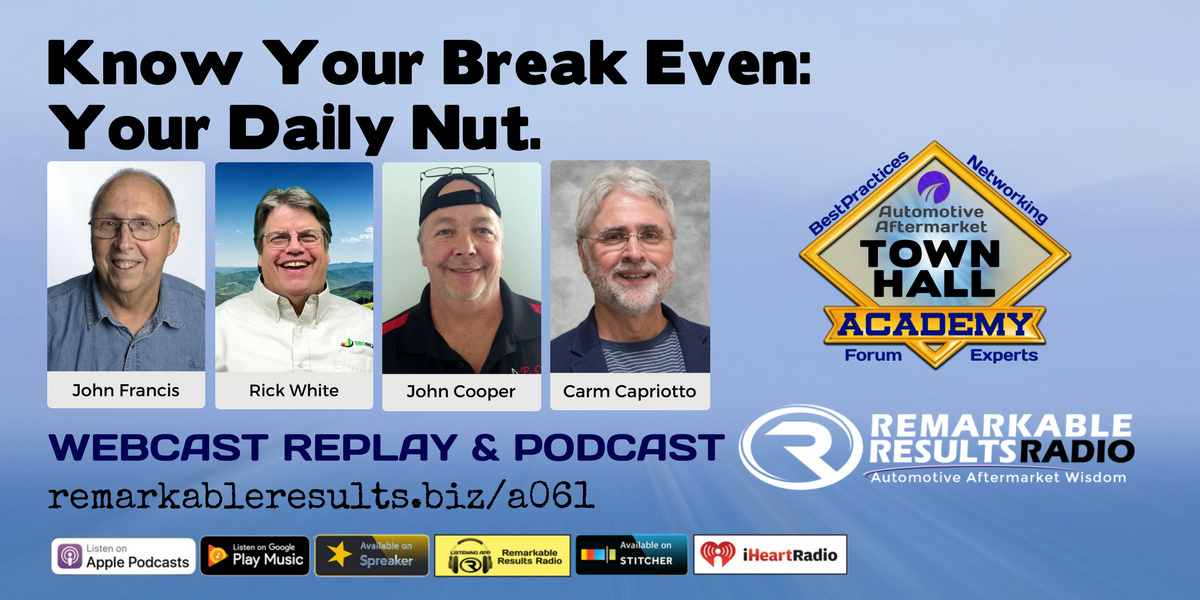 The Rule of Holes: Know When To Stop Digging
Knowing your break-even point — the point at which total cost and total revenue are equal is important to running a business. It is not just good enough to reach your daily break even, you must exceed it if you are to stay in business.
Knowing the break-even point is helpful in deciding gross margin on parts, labor rates, setting sales budgets and preparing a business plan. If you do not reach your daily break-even then there is a great chance that you had a loss of profit for the day.
This episode provides a worksheet download for calculating break-even. The numbers will come from your financial statements. Your accountant can also provide them. The key to knowing your break-even set the tone when you are reaching for your profitable sales goal. You'll know what the minimum excepted number is without digging yourself into a hole.
Listen and view episode notes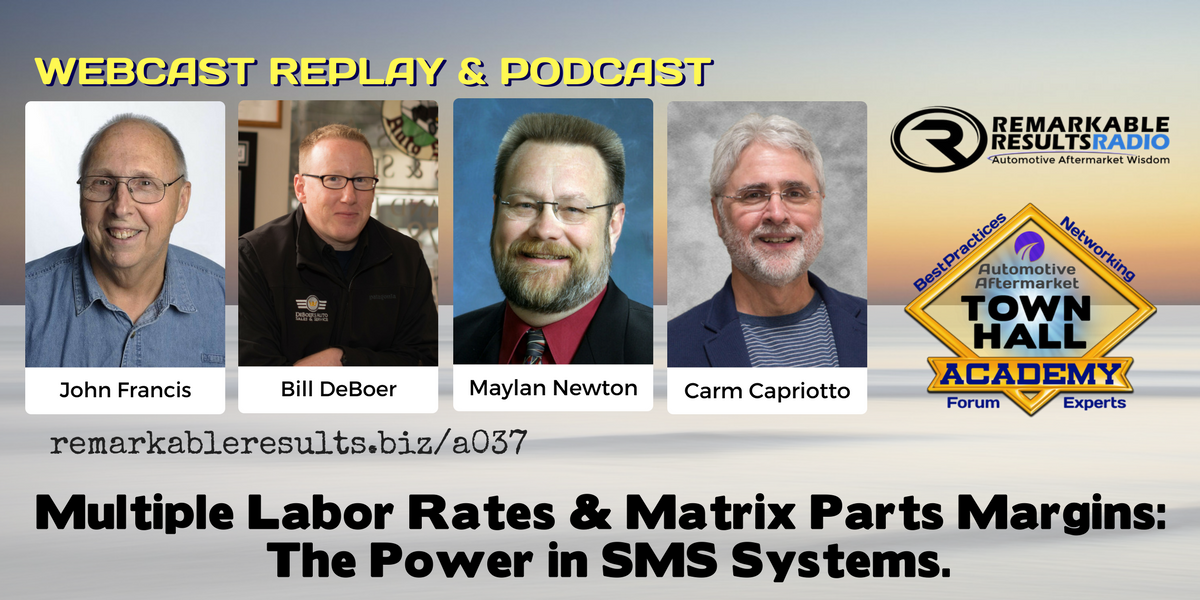 Multiple Labor Rates Can Make A Shop Competitive Depending On Jobs. It Is Easy To Set Up Parts Matrixes On Your SMS.
A big fear in our industry is we fear someone questioning our price. We need to be proud of why and what we do. We must understand the value we do for our customer.
Understanding how parts matrix's work in your SMS and understanding the strategy behind it will improve your parts margins overnight. Also, parts pricing transparency in the industry may change parts margins in the future.
Become the CEO of your company and you'll start to see the differences in your sales, costs and profits when you pay attention to what the CEO must do for the company.
Listen and view episode notes