Search results for: "saxonberg"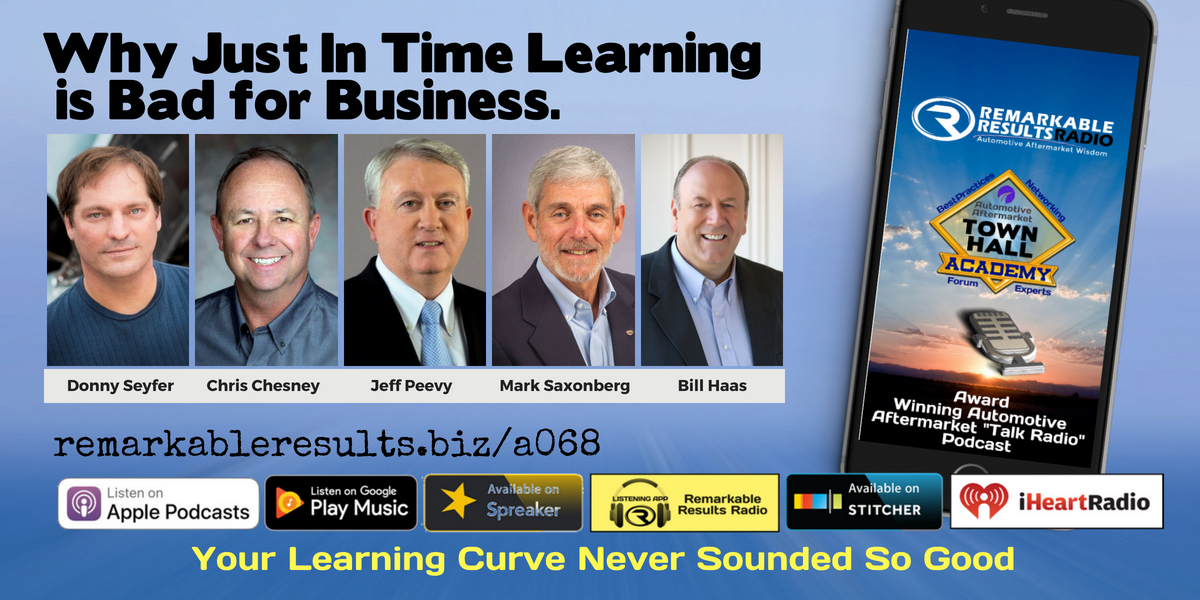 The Impact That Core Fundamental Training Will Have On Your Business And Career.
This power panel includes Donny Seyfer, Mark Saxonberg, Chris Chesney, Jeff Peevy and Bill Haas. They have the expertise and experience to give you a blueprint for your training strategy. From the Road To Great Technicians to the real world problem of Just In Time Learning … you can't expect to make any money when you are learning in the service bay.
Yet there are many instances when you have to learn in the service bay because many of the problems you come across you have never seen before. And that is where core competencies come in. And the panel says, do not use Just In Time learning as an excuse not to have structured education.
We talk triage, structured training, service support resources and the importance of the Service Advisor as a critical component of getting the job done right the first time.
Listen and view episode notes
The Road to Great Technicians
We talk so much about solutions to the technician shortage. Here is an episode that will get you to realize that there is so much more than filling the seats in trade schools. It is about what happens when we hire a new tech. The trend is to grow our own technician, but can we outline a career path for our new recruit? You need to be involved in creating a 'Road to Great Technicians.
 
Joining me in studio at Vision 2018 is Donny Seyfer Executive Officer of NASTF, Chris Chesney, Sr. Director of Customer Training at Car Quest Technical Institute and Jill Saunders, Curriculum Developer at Toyota Motor Sales, North America.
 
This straight up discussion on creating a career path for all entry-level technicians through an apprentice and mentoring program outlines WHY this is so important. Do we want the government someday to create a program of standards and competence or should we as an industry start today to build those standards?
 
Just putting an entry-level tech in the lube bay without a career path is part of the big challenges we have as an industry. Without a defined career path it becomes a brain drain of young talent.
Listen and view episode notes