Search results for: christopher petersen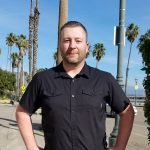 Shop Owner For Only 2 ½ Years Makes Big Moves: Buys a Building And Retrofits It Into a State Of The Art Facility.
Christopher Petersen from Northwest Automotive in Kalispell, MT has only been a shop owner for 2 ½ years. A twenty-two-year industry veteran, Chris made the leap to shop ownership and found himself owning two properties. He shares the story and explains that his bank showed the confidence in him to support these transactions.
Good take-a-ways here on DVI, and staying on the cutting edge of change. Chris says If it is not documented, then it didn't happen. He's got a porter on staff and he shares how important his people are to his culture and that his loyal and happy customers are a direct reflection of him putting his people first.
Listen and view episode notes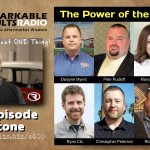 400th Episode Milestone. What does it mean to "Listen To Learn Just One Thing.
Welcome to the 400th episode. I started back in March 2015 with the seed of an idea to help all ships rise in the industry. Hats off to those first 20 guests who help get this juggernaut started.
Here is the panel, Kevin Eckler, Foreign Car Specialists, Poughkeepsie, NY Pete Rudloff from Pete's Garage in Newark, DE, Ryan Clo from Dubwerx in Cincinnati, OH, Rich Falco Instructor for CTI, Tom Lambert from Shadetree Automotive in Layton, UT, Maryann Croce, Croce's Transmission in Norwalk, CT and from Small Biz Vantage.com, Dwayne Myers, Dynamic Automotive in Frederick, Md and Christopher Petersen from Northwest Automotive in Kalispell, MT.
Stories from all segments of the industry with discussions that will help invigorate, enliven and inspire you to take action or affirm your path and strategy. Podcasts are a viable resource for your continual learning game plan.
Listen and view episode notes