RR 299: Christopher Petersen from Northwest Automotive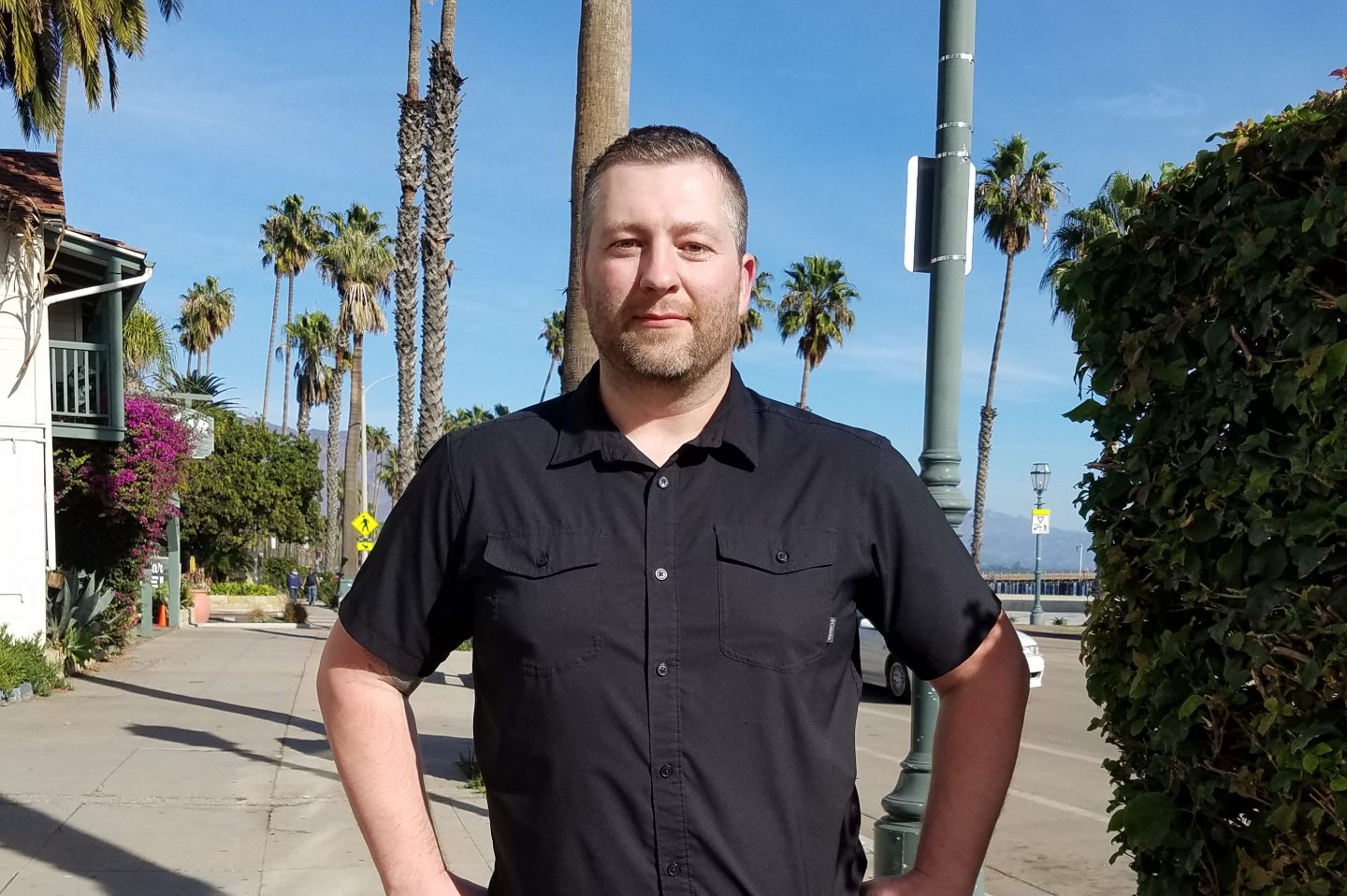 Christopher Petersen owns Northwest Automotive in Kalispell, MT. Here is his story.
None of Christopher Petersen's family members have been (to his knowledge) in the auto industry. His dad was an electrician that specialized in security systems.  Christopher remembers elementary school when the other kids on the block were playing football or basketball, right in front of his house. But not him. He was in the garage, reading his father's college AC/DC theory book, and doing the tests at the end of each chapter.  He always thought that he would go into design because he loved building things. He even took 4 years of computer-aided drafting in high school.
When Christopher was thirteen he got his first vehicle and discovered it had a flat cam lobe.  His dad was no help, as he knew nothing of engines.  He studied the service manual for a few days and replaced the cam and lifters.
At seventeen he went to work for a Toyota/Dodge dealer as a lube tech, and hated it! He found it mundane but knew that he didn't have the experience to be a line tech, and certainly didn't have enough experience to be a drivability tech.
Christopher ended up replying to an ad for a service advisor position at an independent shop in town. He wasn't sure what the SA did, but thought he put an app in and see where it lead. He got the job and found he had a knack for talking.  Later he was promoted to shop foreman, even though he wasn't a tech.  Christopher handled all the estimating and parts procurement, as well as work order dispatching.  Seeing the customer concerns, then reading the tech's notes helped him amass a large repair knowledge base which boosted his confidence that he could actually be a drivability tech.
From there, Christopher bounced around a few types of shops. He wanted to experience many different brands.  He worked in a euro shop for a while and then each of the domestic brands.  Christopher was Master Honda certified (as well as ASE Master, and L1). Honda was the first real home he felt.
A back injury put a serious hamper on being a line tech and he went back to the service advisor world.  But this time he was an SA at a dealer. He hated it. Not only did the bean counters in the corporate structure only see employees as percentages and production numbers, they saw customers the same way. Christopher didn't feel he could really help people the way he thought they should be helped.
So it was time to find his own way….after 20 years doing it for other companies, Christopher started to do it his way.
Talking points:
In 2017 Christopher purchased a property across from their current location. Stripped it down to the bare walls and redesigned it from scratch. A state of the art design that included input from his entire staff to improve workflow and production. They've been in the building since September 2017.

It was an opportunity that they could not pass up.
The design was created to keep a distance between the service counter and the techs.

If it is not documented, then it didn't happen.
Their SOPs have been created from a concept 'A Day In The Life of a Repair Order'.
A comprehensive brake inspection is created in their DVI system and is very detailed.
Evolution or extinction. If you are standing still, then you are moving backward.

He is always refining.
Invest in consistency, improve time lost and quality.
He is looking to create a seamless workflow inside the business.

He has a porter position on his staff.
Implementation in his DVI system was a small challenge with his team. Once they saw the value for the shop and the customer it worked its way out. All the jotted notes from technicians are becoming a predefined note which is easy and quick.
He's created the system with minimal duplication in processes.
Chris has worked hard to build trust in his community of 25,000. His potential market opportunity is 100,000 people.
The new shop has a very nice waiting room with leather theater like chairs with special amenities for his customers.
He gets things done by using the his smartphone calendar for reminders.
Refer a friend. If someone drops your name, you get a free oil change no matter what type of vehicle.
He's got a retention rate of 90%.
He hired his service advisor with no experience. Christopher found her at a restaurant. She was a waitress and has good people skills. He has trained her in the automotive. As of this writing, she's been there for two years.
The service adviser's role is to articulate that need to the customer and to educate and to build value in why those services need to get done.
Christopher puts his people first. They are more important than the customer. Happy people make happy customers.
We work on dozens of vehicles every week. So documentation is important from customer service standpoint and legal liability.
For fun Christopher is an off-roader, technical rock crawling.
Shop Profile

| | |
| --- | --- |
| Number of locations: | 1 |
| Total square feet of all facilities: | 7500 |
| Years in industry: | 22 |
| Years business ownership: | 2.5 |
| Number of technicians: | 4 |
| Number of service advisers: | 2 |
| Number of lifts: | 10 |
| Number of bays: | 11 |
| Days open: | Mon – Fri |
| Annual estimated volume: | $1M |
| Labor rate: | 104.99 |
| Average repair order (ARO) $: | $422 |
| YTD gross profit percent: | 60 |
| Percent Repair vs Maintenance vs Other: | 75/25/0 |
| Personal certifications: | ASE Master + L1 & Honda Master |
| Shop management system (SMS): | NAPA TRACS |
| Completely paperless in the shop?; | Yes |
| Digital Vehicle Inspection: | AutoVitals |
| Primary supplier: | NAPA |
| Supplier marketing program: | NAPA Auto Care |
| Entrepreneur hack: | Digital inspections and standardizing all procedures. |
| Philanthropy: | Board member of Kalispell Business Improvement District |
Be socially involved and in touch with the show:
Facebook   Twitter   Linked In   Email    Events    Speaking
This episode is brought to you by Federal-Mogul

Motorparts and Garage Gurus. With brands like Moog, Felpro, Wagner Brake, Champion, Sealed Power, FP Diesel and more, they're the parts techs trust.  For serious technical training and support – online, onsite and on-demand – Garage Gurus is everything you need to know. Find out more at fmmotorparts.com  and fmgaragegurus.com
---
Download the Remarkable Results Radio listening APP for your smart device: