RR 298: Mark Roberts from Schertz Auto Service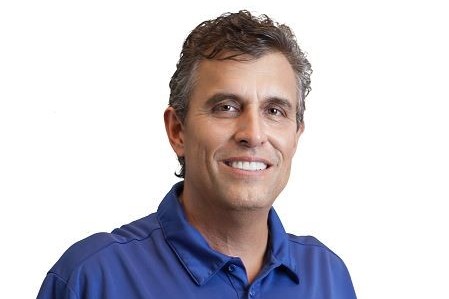 Mark Roberts is the owner of Roberts Properties, Inc, Managing Partner of Total True Automotive dba Schertz Auto Service, Craftsman Building and Renovation LLC. He is also partnered with a Local Custom Home builder. Mark is also the former owner of Auto Collision Works. He grew up in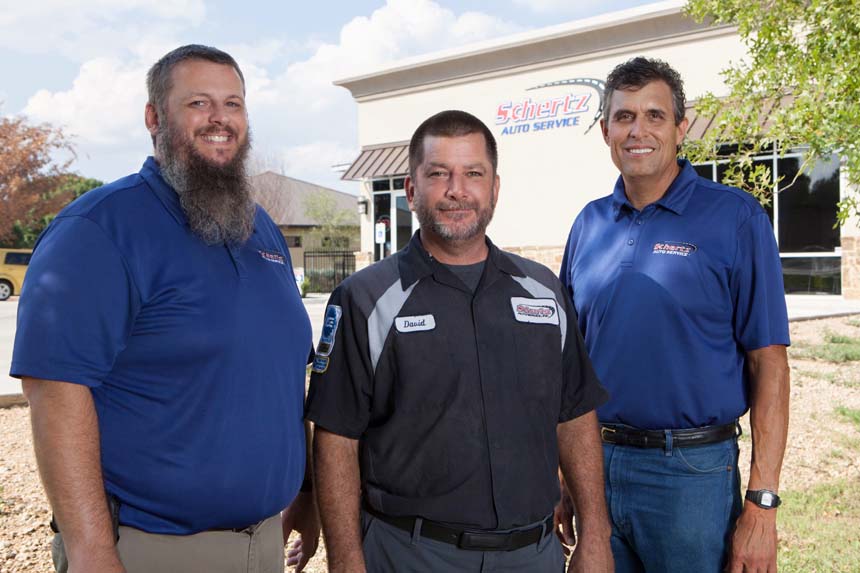 Schertz and has been a resident since 1969.
Mark and his wife Lori have been married for 30 years and they have 2 children Ashley 28 who is a Texas A&M Graduate working as Speech Pathologist, and Justin 23 who is a University of Incarnate Word Graduate working in the Fire Protection Industry.
Mark also serves on the Board of Directors of Guadalupe Valley Electric Cooperative, Guadalupe Valley Home Services Corporation, and the Guadalupe Valley Economic Development Corporation.
Mark has been involved in the Automotive Industry for over 30 years and has served various positions within the auto repair industry. Mark came to the Collision Repair Industry from the computer mainframe industry and started out as a technician performing collision repairs on autos and trucks.  During these early years, he began attending Inter-Industry Conference's on Auto Collision Repair (I-CAR) classes in the evening to further his knowledge and skills.  Given his extensive electronics experience in the computer industry, he began teaching automotive electronics through I-CAR to other technicians in the industry.  During this time he discovered a need for specialists that had a better understanding of electronics related to the collision repair industry.
In 1995, Mark started a company called Airbag Service that specialized in supplemental restraint systems and collision-related electrical damage repairs.  Airbag Service provided service for approximately three hundred repair facilities throughout San Antonio and Austin.  In late 1998, Mark sold Airbag Service during the early start of consolidation in the collision repair industry and after several months of vacationing, Mark accepted an offer to work for a large Collision Repair Consolidator. He worked for them for a little over two years and decided he wanted to pursue opening a new independent repair facility in his hometown. In 2001, Mark purchased some land and built a new collision repair facility called Auto Collision Works. The mission was not to be the biggest collision repair facility but to be a first-class facility providing honest and reasonable repairs for local residents.  This approach worked well, and in 2004 he opened Schertz Auto Service, Inc. to provide general automotive maintenance and service to local residents using the same vision and mission set out for Auto Collision Works.
Mark constructed a new Auto Repair facility for Schertz Auto Service in 2017 and sold the Collison Repair Business in May 2017. Mark is also an active partner in custom home building as well as the general contracting company primarily working in the hurricane devastated areas along the Texas coastline. Mark and Lori attend Crosspoint Fellowship Church in Schertz.  Mark enjoys spending time with his family, reading, hunting, boating, wakeboarding, tinkering with cars, anything mechanical for that matter and is very involved in church activities.
Mark has been active and involved in community affairs and local events. He has been a contributor to many causes in and around the City of Schertz. Some of the areas of involvement have been:
City of Schertz Comprehensive Land Plan
Schertz Library Playscape Development and Construction
Schertz City Manager Selection Committee
Schertz Chief of Police Selection Committee
Schertz Economic Development Corporation Board Member (2004 – 2009)
Schertz Chamber of Commerce
Tri-County Chamber of Commerce
Schertz – Cibolo Optimist Club
Festival of Angels Parade
4th of July Parade
Emergency Services Day
Festival in the Park (ALS)
GVEC Leadership Training for High School Students
Texas State Technical College Advisory Board Member (1992-2004)
Talking points:
Mark studied at night to learn about business. He wanted to learn software like word, excel, and databases.
He is a serial entrepreneur.

At 15 years old, he started at selling and installing CB radios and tuning antennas. (To our younger audience, a two-way radio)
He liked money, so he was always looking for an avenue to earn.

If Mark could go back and change one thing: He didn't do a good job protecting the dinner table. That is where family happens.
Work life balance. Balance, he says, is a temporary time you swing through when you are going from one extreme to the next.
Mark is very family-centered and will give his team time to see their son or daughter play sports or other events. Your kids are not going to be there forever.
He had a hybrid family mission statement.
Mark listens to the Entre Leadership podcast and Mark recommends reading Dave Ramsey's book Entre Leadership.
He is a high C on the DISC spectrum. His manager is a high D with some C.

DISC: Dominance, Influence, Steady, Conformity

Mark is working on a secession plan.
Whenever he travels he visits shops.
The culture at Schertz is a big factor in how well the team works together.
Mark does not pay flat-rate and pays for team efficiencies. They work together.

If the techs get a bonus the service writer also get a bonus.

He is spending about 3.5% on advertising/marketing.
He loves to give back as a philanthropist.

He has a trust set up.
Mark says, "You are choosing to invest in people and the community."
Shop Profile

| | |
| --- | --- |
| Number of locations: | 1 |
| Total square feet of all facilities: | 5,800 |
| Years in industry: | 33 |
| Years business ownership: | 17 |
| Number of technicians: | 6 |
| Number of service advisers: | 3 |
| Number of lifts: | 8 |
| Number of bays: | 8 |
| Days open: | Mon – Fri |
| Annual estimated volume: | $1.9M |
| Labor rate: | $94.50 |
| Effective labor rate: | $77.69 |
| Technician Productivity: | 80% |
| Average Repair Order (ARO) $: | 303.60 |
| Average car count: | 456 |
| Gross Profit Percent: | 52% |
| YTD Net Profit Percent: | 16% |
| Percent Repair vs Maintenance vs Other: | 70/26/4 |
| Technician training hours per year: | 40 |
| Service adviser training hours per year: | 40 |
| Owner CEO training hours per year: | 120 |
| Shop management system (SMS): | RO Writer transitioning to Protractor |
| Completely paperless?: | Yes |
| Digital Vehicle Inspection: | AutoVitals |
| Association memberships: | ASA |
| ASE Blue Seal: | Yes |
| Personal Industry Accreditations: | AAM |
| Primary supplier: | NAPA |
| Supplier marketing program: | NAPA Car Care, ACDelco Repair Center, Pronto Service Provider |
| Performing hybrid repairs: | Yes |
| Succession plan: | Yes |
| Biggest challenges: | Technician Shortage and Changes in Technology |
| Philanthropy: | See above |
| Other: | AAA Repair Shop |
Be socially involved and in touch with the show:
Facebook   Twitter   Linked In   Email    Events    Speaking
This episode is brought to you by Federal-Mogul

Motorparts and Garage Gurus. With brands like Moog, Felpro, Wagner Brake, Champion, Sealed Power, FP Diesel and more, they're the parts techs trust.  For serious technical training and support – online, onsite and on-demand – Garage Gurus is everything you need to know. Find out more at fmmotorparts.com  and fmgaragegurus.com
---
Download the Remarkable Results Radio listening APP for your smart device: