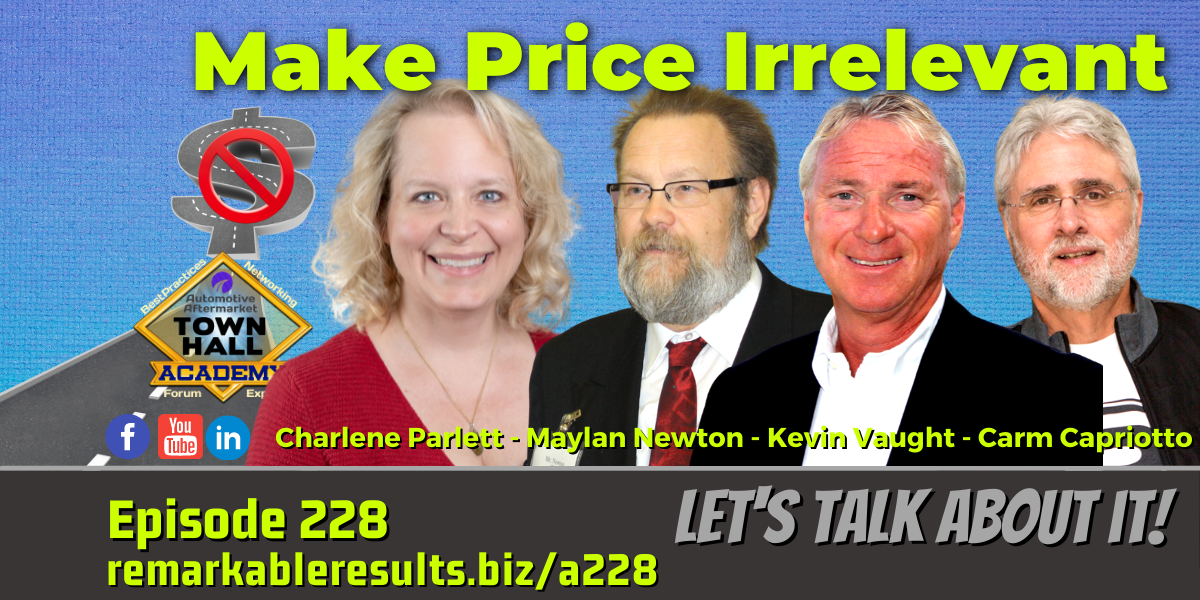 Make Price Irrelevant [THA 228]
Everyone strives to implement good customer service. But what about creating an exceptional customer experience?
Being friendly and helpful to customers while repairing their vehicles correctly is plain old expected. In a restaurant or hotel or anyplace for that matter, what is going to push you to remember the experience? Have you asked your customers if you are meeting their expectations? In this episode find out how to elevate your business and culture.
Listen and view episode notes