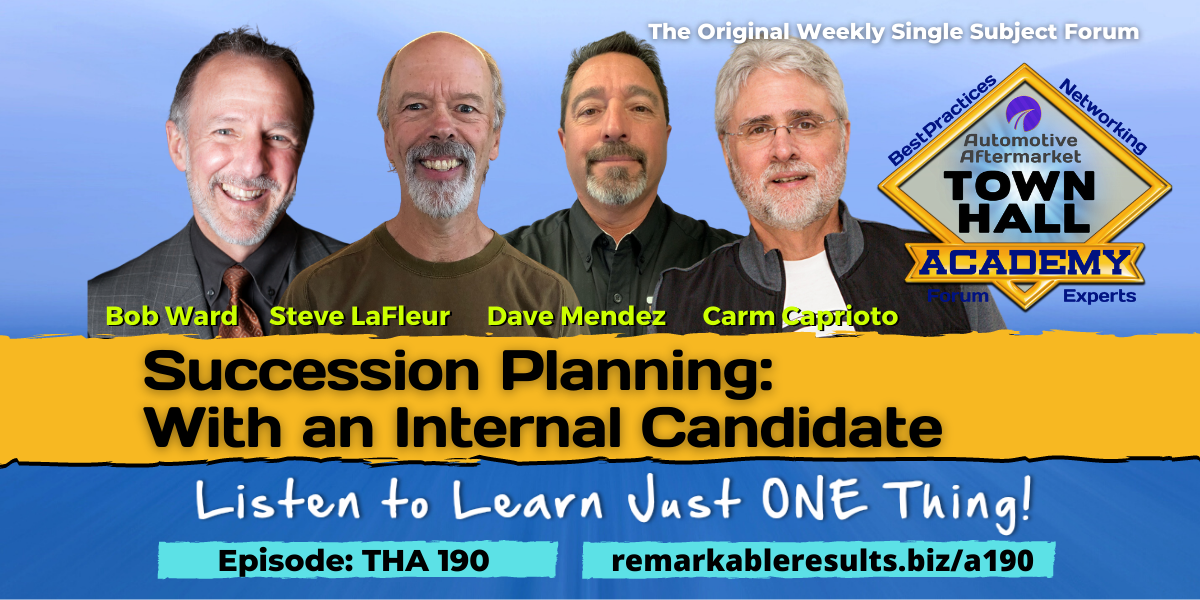 THA 190 Succession with an Internal Candidate
In keeping with my goal to keep the succession theme burning as we face the reality that many of you need to retire and sell your business and many of you would like to become business owners.
This episode reveals a transaction with two internal non-family successors. Bob Ward anchors this episode as he helped orchestrate this transaction.
I'm with business owner Steve LaFleur from Prescott Import Car Service and one of the internal co-buyers, Dave Mendez. Dave has worked for Steve for 10 years.
This very candid conversation will help move your succession plans forward and you can get all the key talking points from this episode at remarkableresults.biz/a190. These key talking points will make for a great planning agenda.
Listen and view episode notes