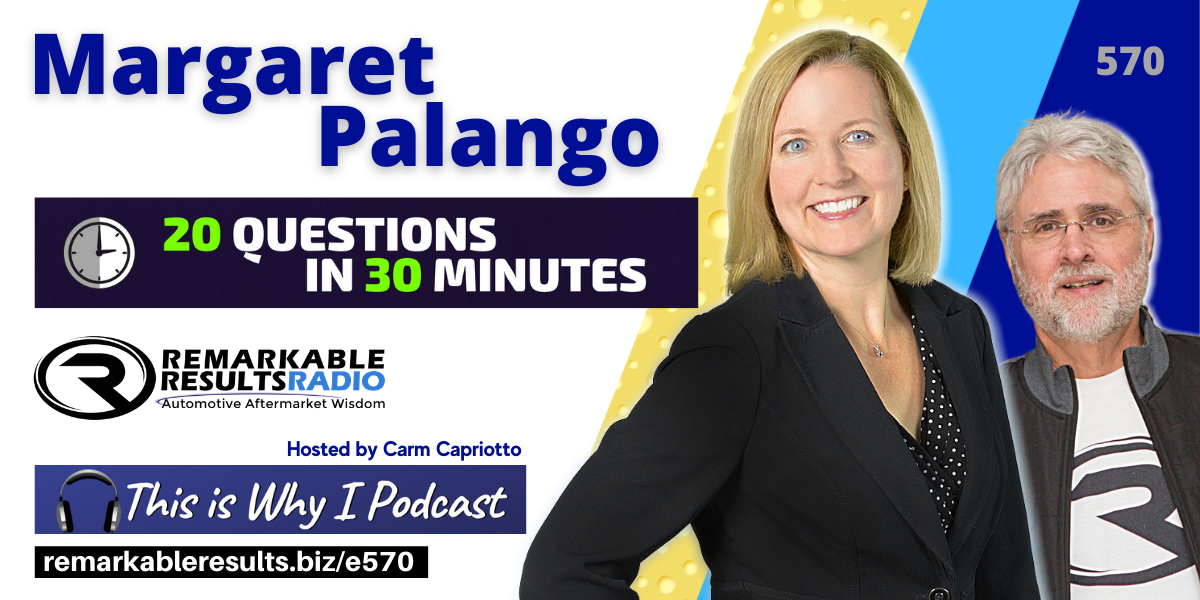 Margaret Palango – 20 Questions in 30 Minutes [RR 570]
Margaret is the Executive Vice President at Autoshop Solutions in Raleigh-Durham, North Carolina Area. She shares some great and applicable advice on grit and positive thinking while emphasizing on the importance of building trust and building better teamwork.
Margaret Palango also talks about how she relies on her intuition whenever there is a difficult decision to make. She never regrets listening to her intuition. She made her intuition stronger in her professional life.
Find the key talking points, Margaret Palango's bio and links to his previous episodes at remarkableresults.biz/e570
Listen and view episode notes