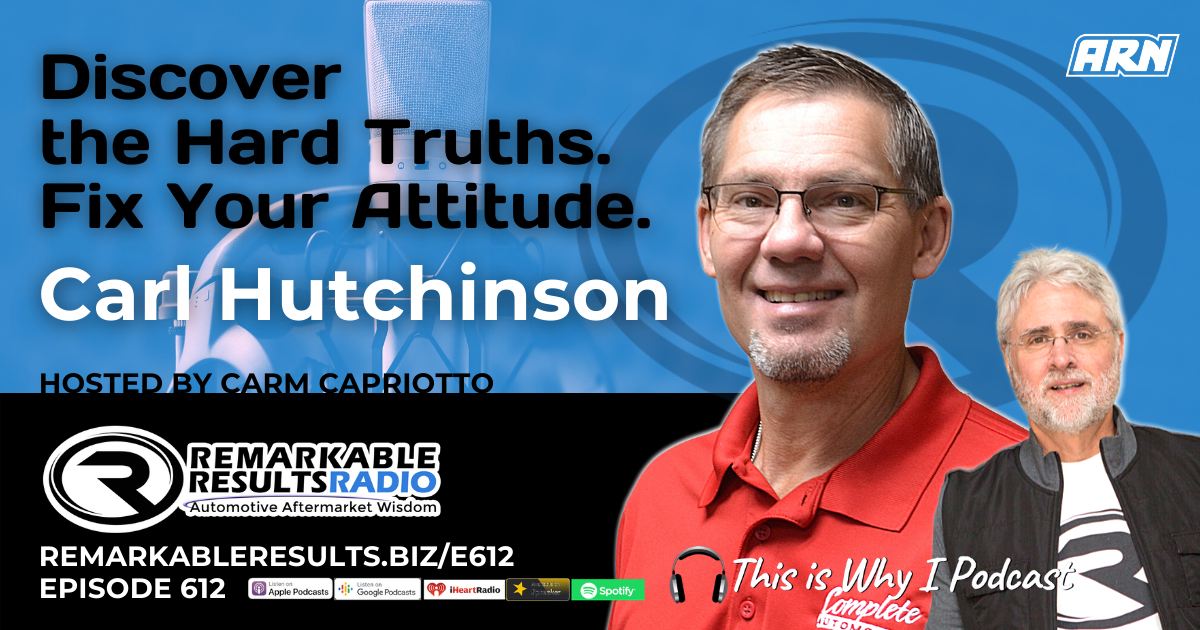 Discover the Hard Truths. Fix Your Attitude. [RR 613]
Another deep storyline. A story of attitude change and personal growth. Carl Hutchinson from Complete Automotive in Springfield, MO helps you by sharing how he overcame negative emotions and negative energy to forge a new and positive attitude. He says that he was not always the nice guy that he is today. Carl explains his re-invention and being grateful to the people in his life as a turning point in his career.
Carl Hutchinson is a founding member of the Midwest Autocare Alliance. His story of attitude adjustment will help many who listen to his story. If you know someone who can benefit from Carl's story so please share this episode. This is why I podcast. It is stories like this that keeps you in the front row of life in the auto service business.
You can find Carl Hutchinson's other episodes, and this episode's key talking points, they reside at remarkablersults.biz/e613. This is why I podcast.
Listen and view episode notes