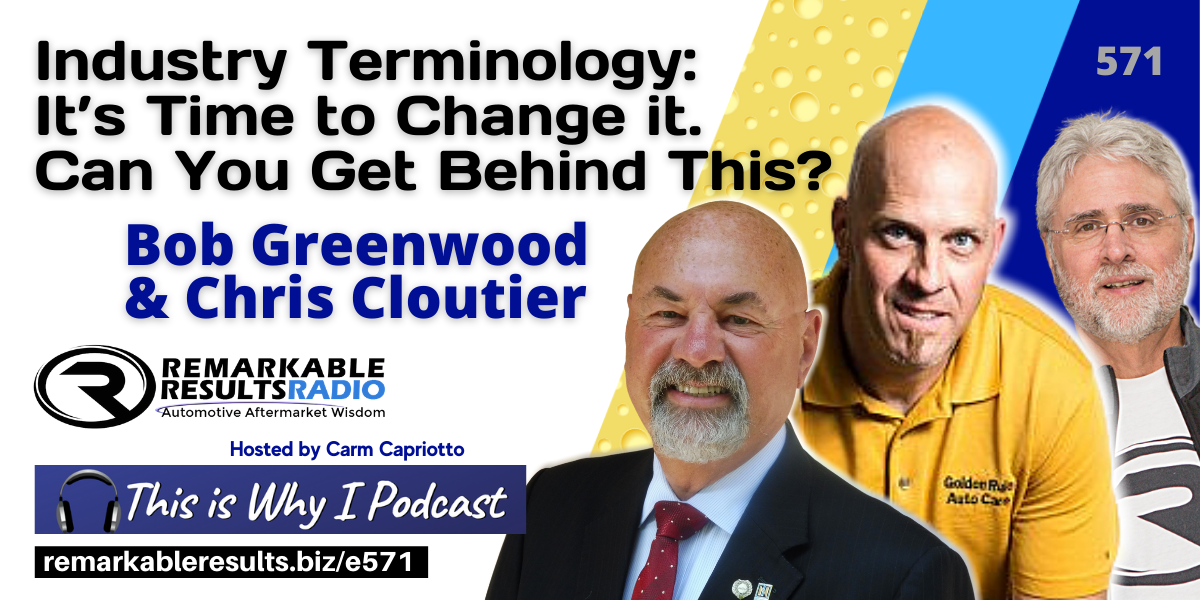 Industry Terminology: It's Time to Change it. Can You Get Behind This? [RR 571]
The Panel: Chris Cloutier is co-owner of Golden Rule Auto Care in Dallas Texas and CEO of Auto Text Me. He spent many years in the software industry developing solutions for companies, and Bob Greenwood is President and C.E.O. of Automotive Aftermarket E-Learning Centre Ltd. (AAEC) a company focused on providing Business Management Resources and Development for the Independent Sector of the aftermarket industry.
Welcome to a fun and fast-paced show for you all about the language of our beloved aftermarket. Chris and Bob are providing provocative ideas for change in the language we use. They believe that many of the words we use don't have the same meaning today that they did years ago.
Some of the language they feel we need to remove is training, customer, and business owner to name just a few. We've taken great notes for you so you can use as an agenda in your next team or networking meetings, Go to the show notes page at remarkableresults.biz/e571 . Also, find Chris and Bob's bios and links to their previous episodes.
Listen and view episode notes