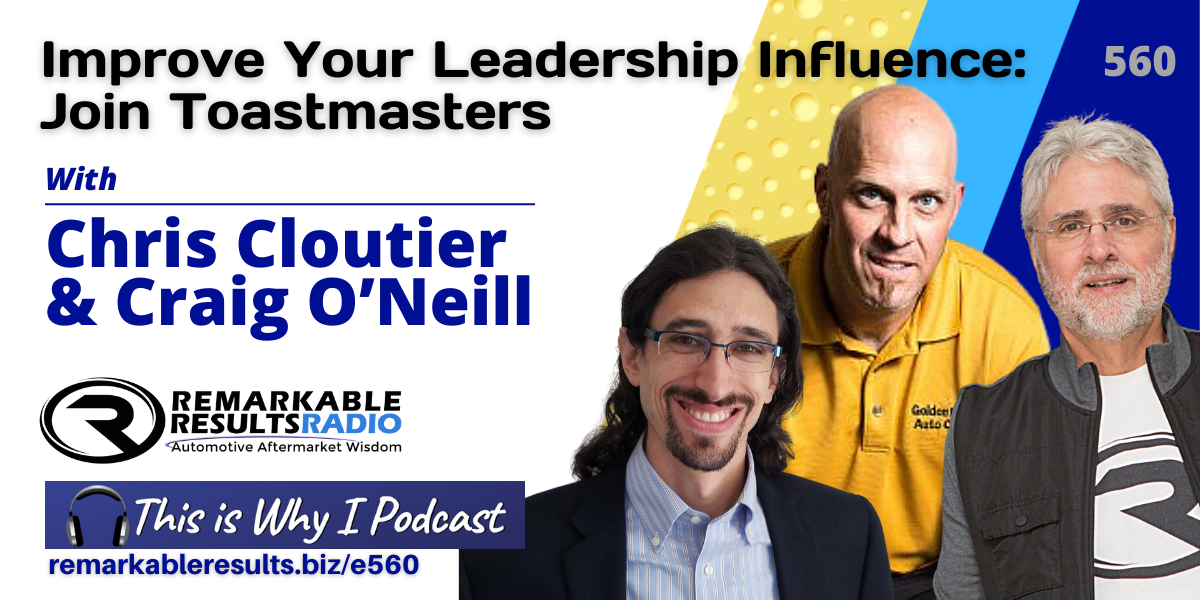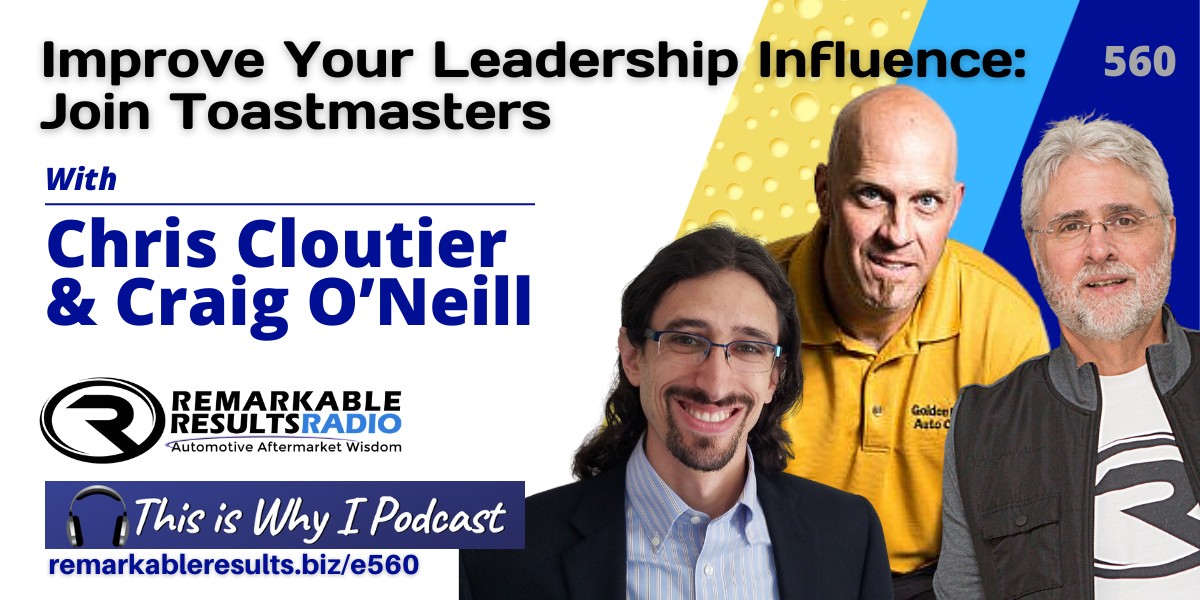 Improve Your Leadership Influence: Join Toastmasters [RR 560]
Ever want to grow your self-confidence, your ability to speak to a small meeting or a larger group. Well, toastmasters is a forum to challenge yourself to not only be a better presenter but a better listener and even a stronger leader.
Two aftermarket pros who are in Toastmasters Chris Cloutier, co-owner of Golden Rule Auto Care in Dallas Texas and CEO of Auto Texg.me and Craig O'Neill an integrator and trainer at Autotex.me are my guests. Learn their tale on how Toastmasters has really helped them in their careers.
We live and die by communication. Three out of four people have a fear of speaking and if you know it or not you are always selling, which requires good communication skills. Craig's challenge to the industry is to get our trainers to embrace toastmasters to help them in their engagement and delivery. He and Chris believe we can all become better presenters and leaders.
Find the key talking points and my guest's bio's at remarkableresults.biz/e560
Listen and view episode notes