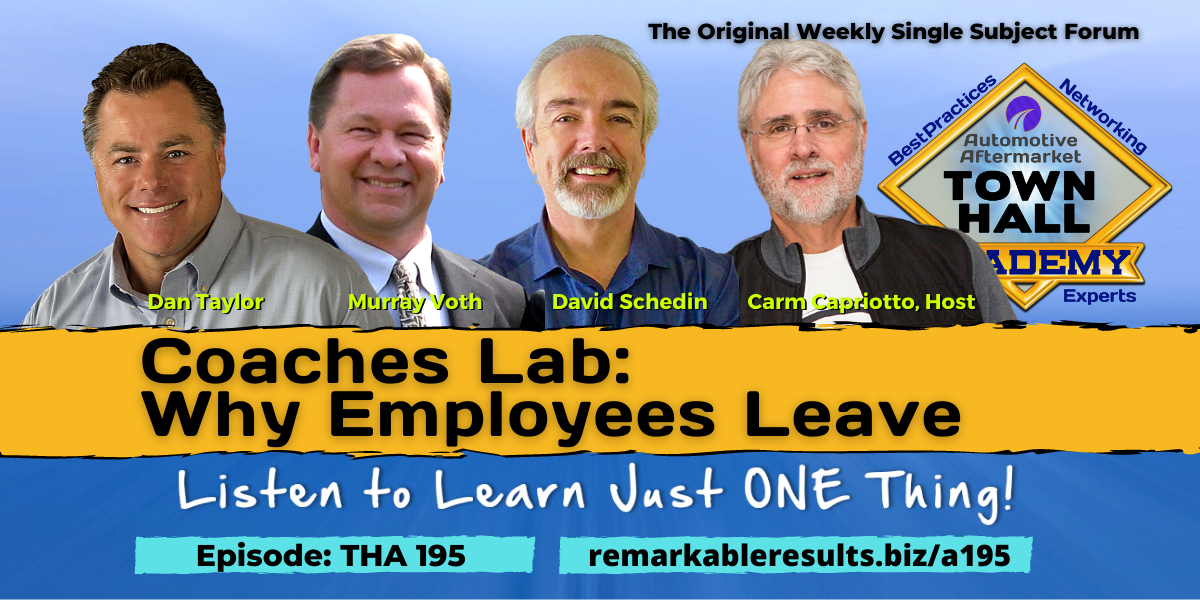 Coaches Lab: Why Employees Leave [THA 195]
You are about to embark on a brainstorming session with three of our aftermarket's excellent business coaches that have a strong leaning toward people and culture. As you've learned throughout the last 194 episodes picking a panel and getting them to mesh seems to be a strength of mine and this one nailed our topic. And you benefit from this listen.
Employees leave for many reasons. This episode will give you more than five reasons and if you work on only three of them, you are on your way to creating a solid 'sticky' team. I say sticky because you want your people to stay, yet you need to create the right environment, culture, and engagement for it to work.
The panel: Dan Taylor, Senior Business Advisor at Transformers Institute, Dave Schedin, from Computrek Automotive Management Systems, and Murray Voth, owner and principal trainer at RPM training.
If you want the key talking points from this episode, they are already done for you. Go to the show page at remarkableresults.biz/a195 Use them for an agenda to help you implement the insights from this Academy.
Listen and view episode notes