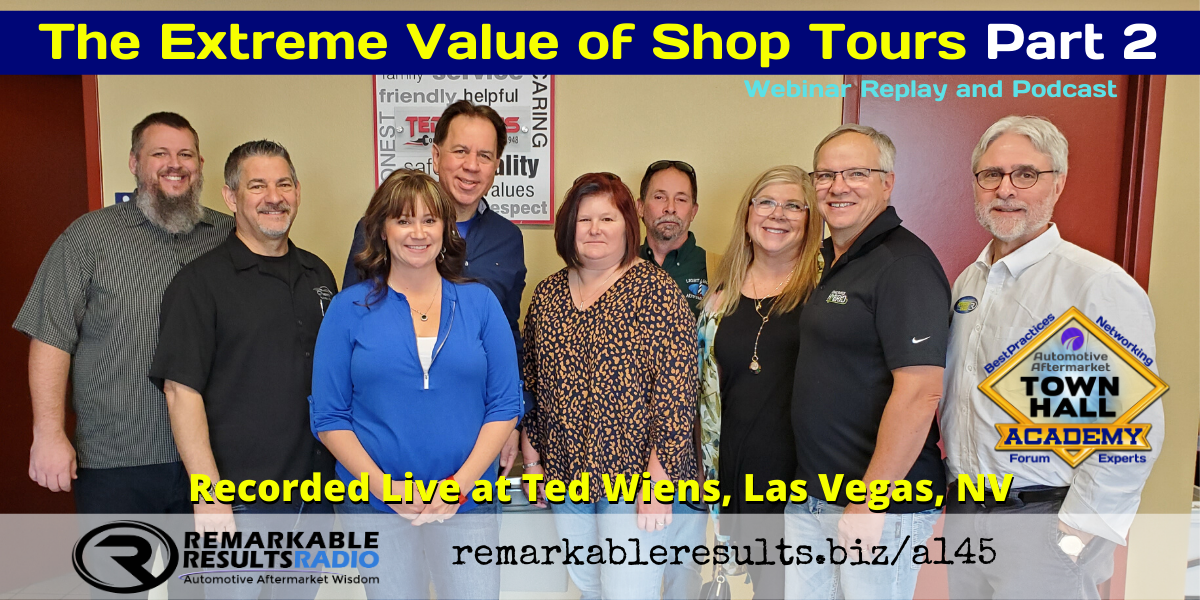 THA 145 Shop Tour Part 2
This is our second year in a row to visit a shop in Las Vegas at the end of Industry Week. We were welcomed with open arms at Ted Wien's Tire and Auto. Our gracious host Jennifer Wiens not only shared her thoughts on the episode but presented a great tour of her facility.
Remember shop tours go both ways. It is good to take them, but also important to host them. You can learn from both. Be open, honest and constructive and benefit from the investment of your time to learn from your peers.
You'll learn the value of shop tours from these guests,
Our host, Jennifer Wien, Ted Wiens Tire and Auto, Host, Las Vegas, NV
John Long, Shertz Automotive, Shertz, TX
David and Jeanie Light
Eric and Jammie Carlson, Ervine's Auto Repair and Grand Rapids Hybrid
Frank Scandura, Franks European, Las Vegas
Vic Tarasik, Shop Owner Coach
Listen and view episode notes