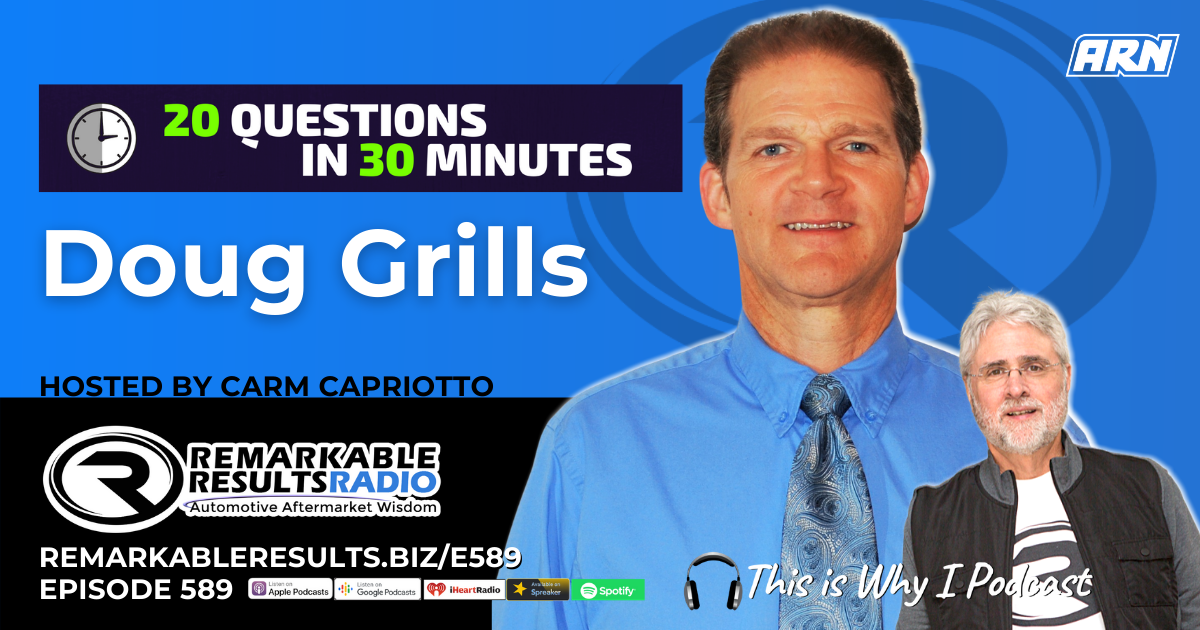 Doug Grills – 20 Questions in 30 Minutes [RR 589]
Welcome to another episode of 20 Questions in 30 Minutes. I'm with Doug Grills of AutoStream Car Care Center. Doug along with his partner Rick Levitan has been around the auto service business for over 25 years and has built their reputation by offering best-in-class service to their customers. Now he joins and answers his hand-picked questions on our format I call 20 Questions in 30 Minutes.
This episode highlights Doug's early musical career and allowed us to understand how he uses his analytical skills to make decisions. He believes in process and that a strong culture is what people really buy into.
Find the key talking points, Doug Grills' bio, and links to his previous episodes at remarkableresults.biz/e589
Listen and view episode notes