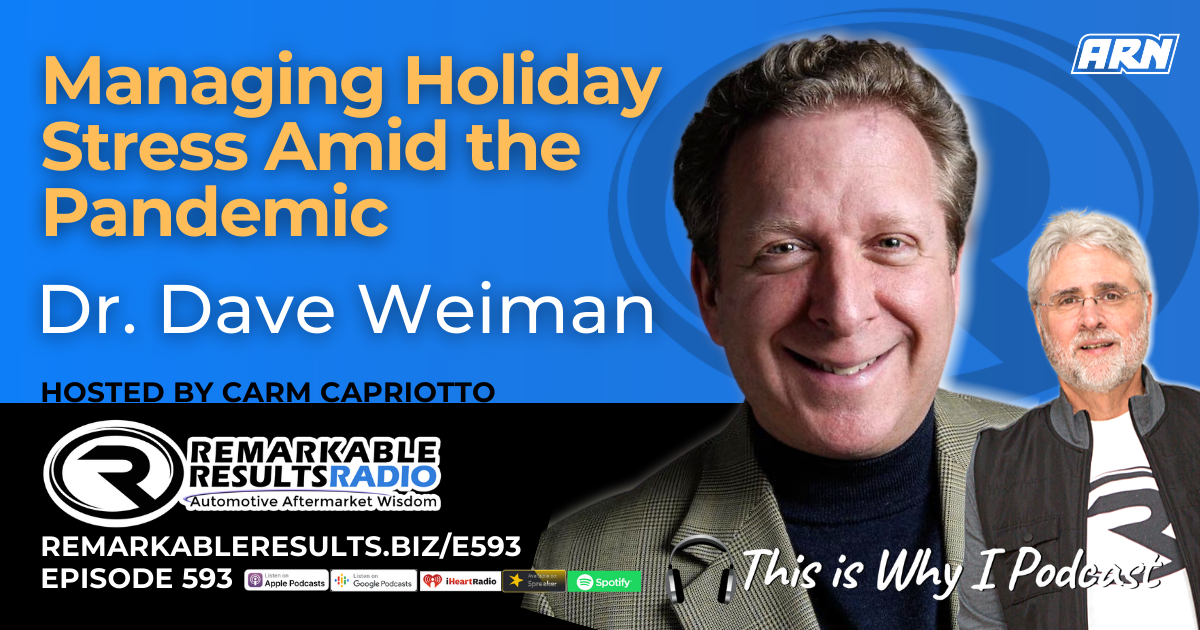 Managing Holiday Stress Amid the Pandemic – With Dr Dave Weiman [RR 593]
This holiday might not be the same as it was before but learn from Dr. Dave Weiman some great advice on dealing with the holidays.
I'm with Dave Weiman, the president of Weiman Consulting, a leadership consulting firm in Philadelphia PA. He is also an adjunct Assistant Professor at Widener University's Institute for Graduate Clinical Psychology, and he is a Certified Performance Coach through Johnson & Johnson's Human Performance Institute.
Dr. Dave gives you some great tips to help you get through the season. As an example, he says to maintain your routines, especially during the holidays. It gives our lives a sense of structure and stability and helps provide continuity over time. This is just one coping tactic he provides. This is an episode that all in your circle should listen to. Send the link to the members of your team, your peer group, your spouse, and your family.
The talking points of this episode can be found at remarkablersults.biz/e593.
Listen and view episode notes