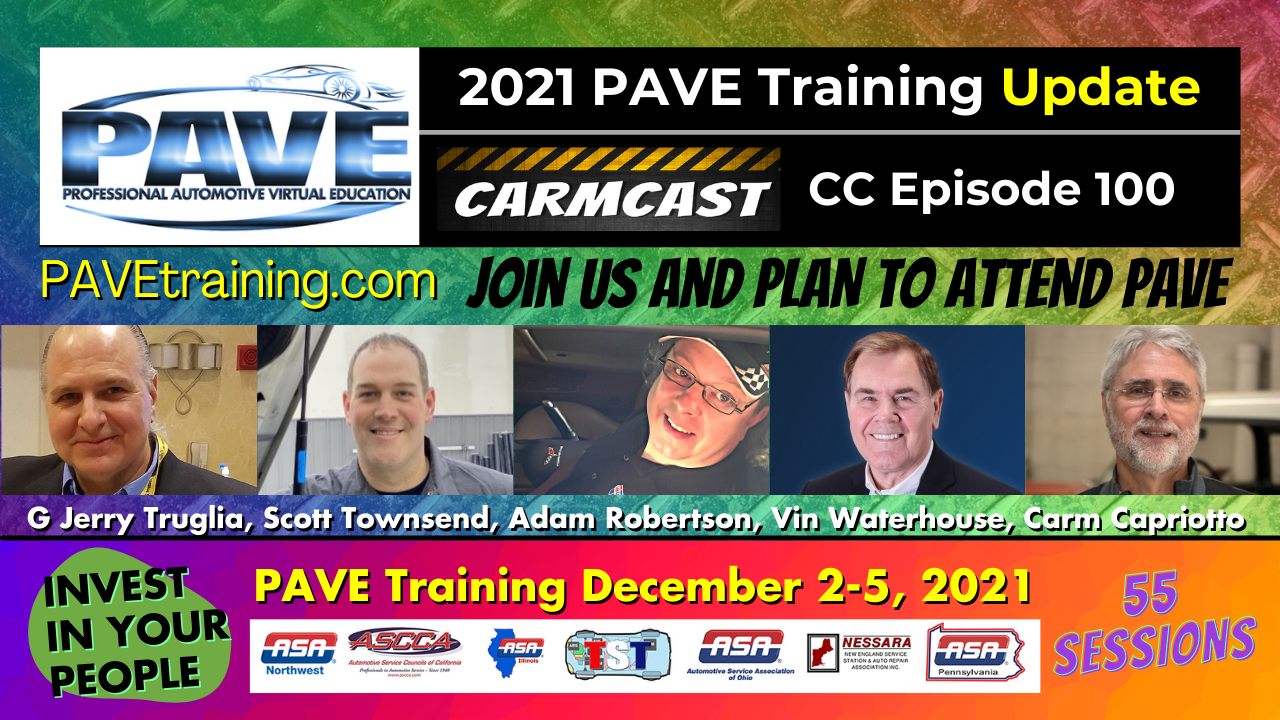 PAVE Training Part 1 [CC 100]
Here's another special CarmCast highlighting PAVE, the Professional Automotive Virtual Education training which starts December 2-5, 2021. Yes, this is a timely message and Yes virtual training for technicians, shop owners, managers, service advisors, and collision professionals. With over 55 classes from some of the top industry trainers PAVE has something for everyone.
A great panel of industry trainers in this episode, speak to the importance of installing a training culture in your shop and the benefits from the long weekend of daytime training and why a training investment pays big dividends. A fitting end to 2021 with this virtual training opportunity. Guess what? You're out of excuses, sign up at pavetraining.com — Let's make training the new normal.
remarkableresults.biz/cc100
Listen and view episode notes