Preserving Your Reputation [THA 295]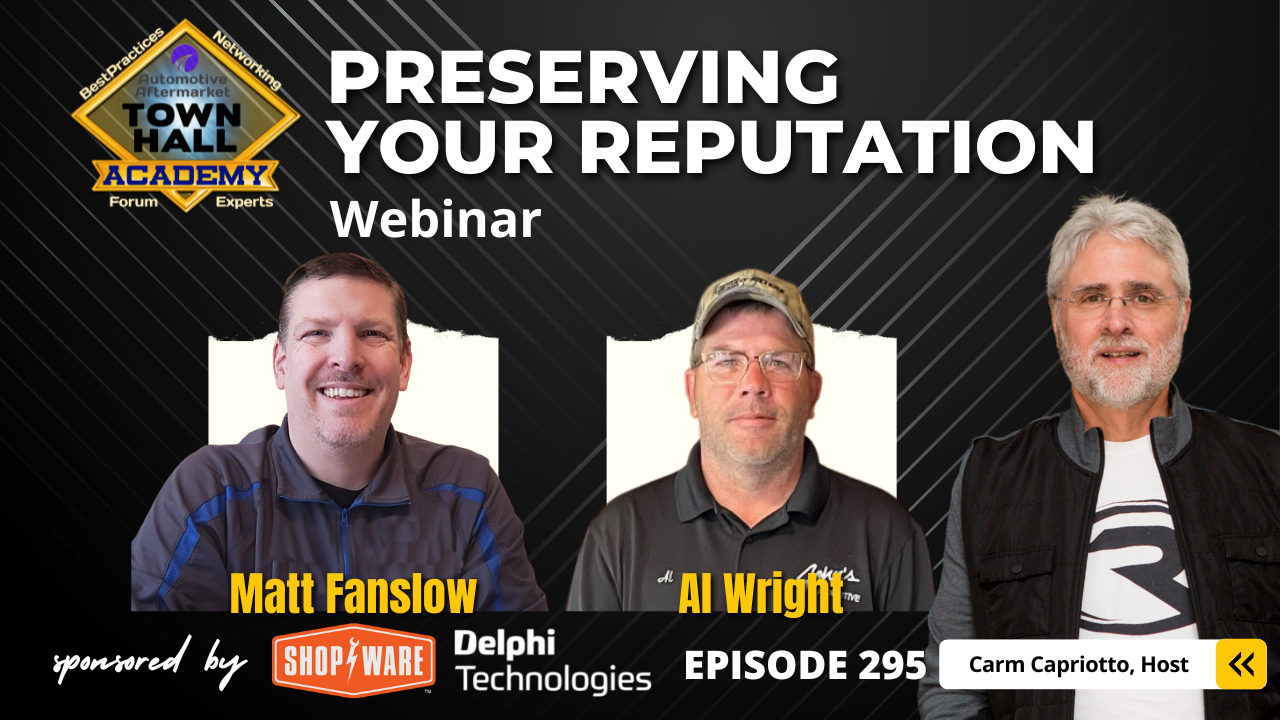 Honesty is always the best policy, but sometimes is it better to omit certain information to a customer? What if you make a mistake but make it right and eat the cost? Are there situations where you don't divulge all that information to a customer? Let's have an open discussion on ethics and your shop's reputation.
Watch the Episode on YouTube
Matt Fanslow, lead diagnostician and shop manager, Riverside Automotive, Red Wing, MN. Matt's previous episodes HERE
Matt Fanslow Podcast: Diagnosing the Aftermarket A to Z
Al Wright, John's Automotive, Cedar Rapids, IA
Key Talking Points
 There are times when being completely open is endearing, but other times where it simply hurts the shop's reputation, and the client learning about it changes nothing. They aren't paying more for the service, they aren't leaving with an improperly repaired vehicle.  The issue/mistake/mishap can be kept in-house and learned from.

It's not uncommon for us to "lie" by omission, namely when mistakes are made.  We don't call out the specific tech that erred.  That is to be frowned upon.  Unfortunately, we also seem to lie by omission by not calling out the specific tech when there's a victory or a job well done.

Another situation MAY be just thinking out loud, which may not always be a good thing, or misdiagnosing a vehicle.

What is the best way to fire a customer without damaging the shop's reputation?   In a small community, you have to be careful in your explanation to the customer to prevent the ripple effect. 

Comebacks – every shop has them, and it's the first interaction when they return that makes all the difference in defusing a bad situation. Let the customers speak first. 

Reputation isn't just a business transaction, reputation is just as important as community involvement.

Shop culture can also affect your reputation. It's your employee for 40 hours of the week; what do they say about you and their peers the 80 hours a week?
Connect with the Podcast
Check out today's partners:

Shop-Ware: More Time. More Profit. Shop-Ware Shop Management getshopware.com

Delphi Technologies: Keeping current on the latest vehicle systems and how to repair them is a must for today's technicians. DelphiAftermarket.com