Search results for: "fanslow"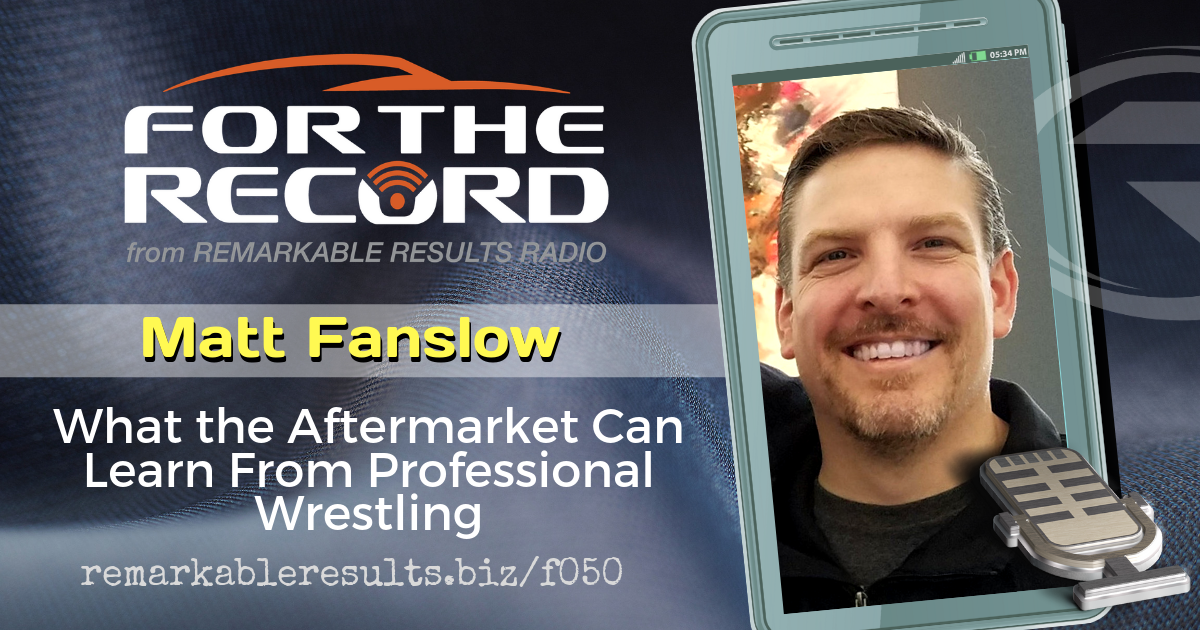 FTR 050: What the Aftermarket Can Learn from Professional Wrestling
Matt Fanslow threads a concept that we can learn from the way professional wrestling promotes themselves. Matt makes a strong point comparing the promotion of professional wrestlers to aftermarket shops. Matt likes to look outside the industry to learn and see new things. A stretch in thinking, I don't think so. I know one thing, this rant will make you think.
Listen and view episode notes