Search results for: "fanslow"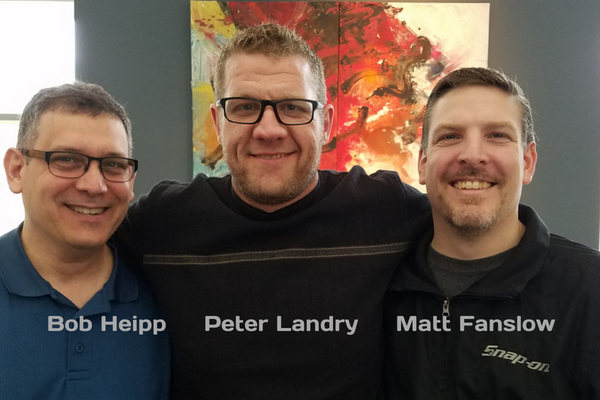 Technician Roundtable Part 6
Our continuing Tech Talk series is back for another go at some intense thinking. Join Matt Fanslow, the diagnostic tech/shop manager at Riverside Automotive in Red Wing, MN, Peter Landry, ASE L1 Master Automotive Technician from Brookfield, WI and Bob Heipp from Mobile Auto Solutions, LLC (MAS) and lead tech and Technician Manager in the Chicago metropolitan area and northwest Indiana. Both Peter and Bob work for MAS.
They are talking Valuing Techs, Marketing your diag capabilities, building a personal network, improving your diagnostic skills, ADAS, and a lot more.
Listen to their thoughts about using a mentor to help receive the max benefit from training events.
Listen and view episode notes