Technician Round Table – Part 8 – Loyalty – Heipp – Landry – Fanslow [RR 490]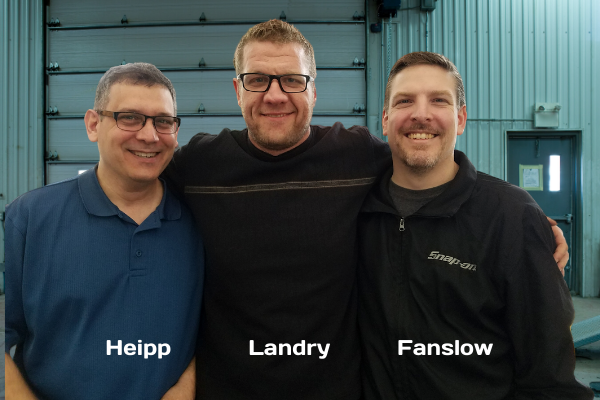 Matt Fanslow is the diagnostic tech/shop manager at Riverside Automotive in Red Wing, MN. His primary responsibilities are to diagnose driveability and electrical/electronic issues, and perform most all programming, coding, initializing, adaptions, etc. Basically, if it needs to be figured out or has wires, it goes to Matt. He's been a tech since 1996.
Matt is also a subject matter expert for ASE and has instructed at Vision Hi-Tech Training and Expo.
Matt has participated on 18 ASE technical committees for the ASE Practice Test, A6, A7, A8, and L1 tests. He's also done case studies for Standard Motor Products.
Fanslow's goal is to do everything in his power to improve the overall level of professionalism within the automotive and light truck repair trade and also raise the level of its public image. Hear Matt in these Remarkable Results Radio Episodes HERE.
Bob Heipp works for Mobile Auto Solutions, LLC as lead tech and Technician Manager in the Chicago metropolitan area and northwest Indiana.
Having accepted a job that required passing an IM240 emission class, he was introduced to new alternatives for diagnostic testing. This spurred a quest for learning.
Bob believes his desire to learn is what opened doors to meeting technicians around the world. Hoping to help so others could have the same opportunities, he partnered with ASA-IL and initiated the CAN Conference after one of his favorite conferences (the Linder Conference) was no longer being presented. He considers these experiences have led him to the opportunity to work for Mobile Auto Solutions. Bob is also a dedicated Vision High Tech Training and Expo attendees. Hear Bob in his own interview and the roundtables HERE.
Peter Landry is an ASE L1 Master Automotive Technician from Brookfield, WI. Peter has a strong automotive background in electronics, network, and driveability diagnostics. His prowess for fixing problem vehicles and passion for staying up on emerging technologies led him from Landry's Mobile Diagnostics, a mobile diagnostics and module programming business servicing the Milwaukee Metro area to working for Mobile Auto Solutions Hear Peter's interviews HERE.
Key Talking Points:
LoyaltyShop owners and employees
Customers to shop owners
Employees to employees
Shop owners to suppliers
Google definition: A feeling of support and allegiance
Some techs who leave shops to better themselves can be looked at as disloyalSometimes it is economic, environment and/or geographical
How do you create a loyal customerEarn their trust, earn their business
Provide them services
Don't oversell
The internet allows for big soapboxesSome are bigger than they are
Have more integrity than they have
When you meet them you understand. They are just people.
Why not use social media for build up not tear down
Does loyalty exist because of the fear of the unknown?
Supplier loyalty can be the same as client loyalty
Can you remember the value you receive from a supplier when the rubber meets the road
When you don't have the fundamental understanding of business loyalty does not exist
Good relationships are 'other' centered
Previous Technician Round Tables:
Resources:
Thanks to Bob Heipp, Peter Landry and Matt Fanslow for their contribution to the aftermarket's premier podcast.

Link to the '

BOOKS

' page highlighting all books discussed in the podcast library

HERE

.

Leaders are readers.

Leave me an honest review on iTunes. Your ratings and reviews really help and I read each one of them.

Be socially involved and in touch with the show:
Facebook Twitter Linked In Email Events Speaking
Subscribe to a mobile listening app HERE.
This episode is brought to you by AAPEX, the Automotive Aftermarket Products Expo. AAPEX represents the $740 billion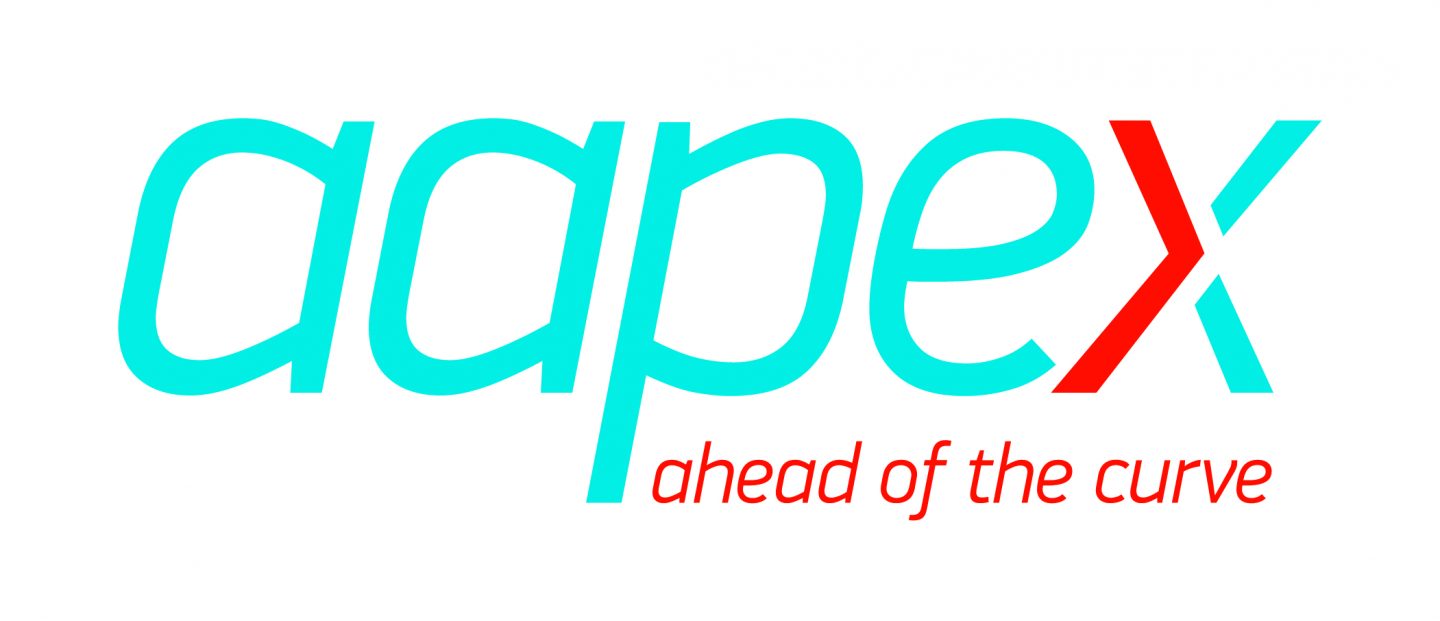 global automotive aftermarket industry and has everything you need to stay ahead of the curve. With 2,500 exhibiting companies, you'll see the latest products, parts, and technologies for your business. As a result, the event also offers advanced training for shop owners, technicians, warehouse distributors (WDs) and auto parts retailers, as well as networking opportunities to grow your business. AAPEX 2019 will take place Tuesday, Nov. 5 through Thursday, Nov. 7, at the Sands Expo in Las Vegas. Therefore, more than 48,000 targeted buyers are expected to attend, and approximately 162,000 automotive aftermarket professionals. They will be from 135 countries which are projected to be in Las Vegas during AAPEX 2019. For information, visit aapexshow.com