Re-Release: What the Aftermarket Can Learn from Professional Wrestling – Matt Fanslow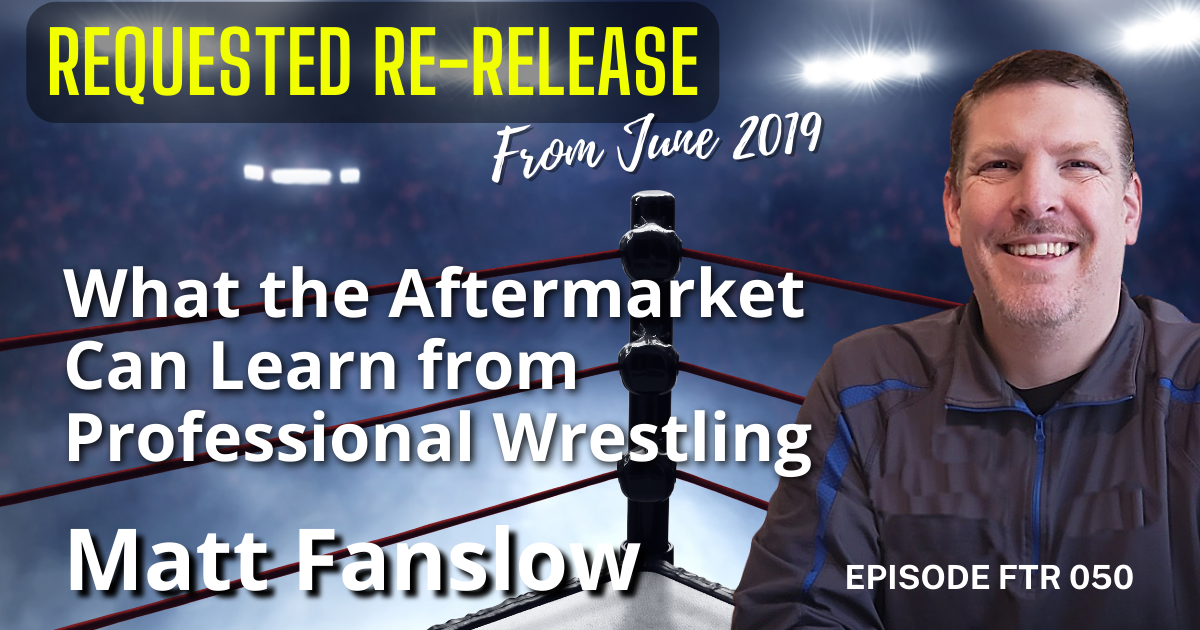 RE-RELEASE
Matt Fanslow is the diagnostic tech/shop manager at Riverside Automotive in Red Wing, MN. His primary responsibilities are to diagnose driveability and electrical/electronic issues, and perform most all programming, coding, initializing, adoptions, etc. Basically, if it needs to be figured out or has wires, it goes to Matt. He's been a tech since 1996.
Matt is also a subject matter expert for ASE and has instructed at Vision Hi-Tech Training and Expo.
Matt has participated on 18 ASE technical committees for the ASE Practice Test, A6, A7, A8, and L1 tests. He's also done case studies for Standard Motor Products.
Fanslow's goal is to do everything in his power to improve the overall level of professionalism within the automotive and light truck repair trade and also raise the level of its public image. Hear Matt in previous episodes HERE.
Key Talking Points:
Look outside the industry to learn how to successfully promote the industry
Matt takes a big leap and ties a concept of promoting professional wrestling to the aftermarket
Main champion could make other champions look bad
It made more sense to build the other guy up to help all players and build their performance group and have the fans appreciate all wrestlers
We have a choice not to run a competitor shop into the ground. Help build them up
You may have more training, one piece of equipment that succeeded in repairing the shop.
You may be a better shop but there is no reason to put another shop (player) down.
You win, the customer wins but do not trash your opponent.
A special thanks to Matt Fanslow for sharing his passion – For The Record.
Books mentioned in the content library HERE
Leave me an honest review on iTunes. Your ratings and reviews really help and I read each one of them.
Check out Matt's own podcast HERE.
Be socially involved and in touch with the show: