Hypocrisy: Check Yourself, Before You Wreck Yourself – Matt Fanslow [RR 770]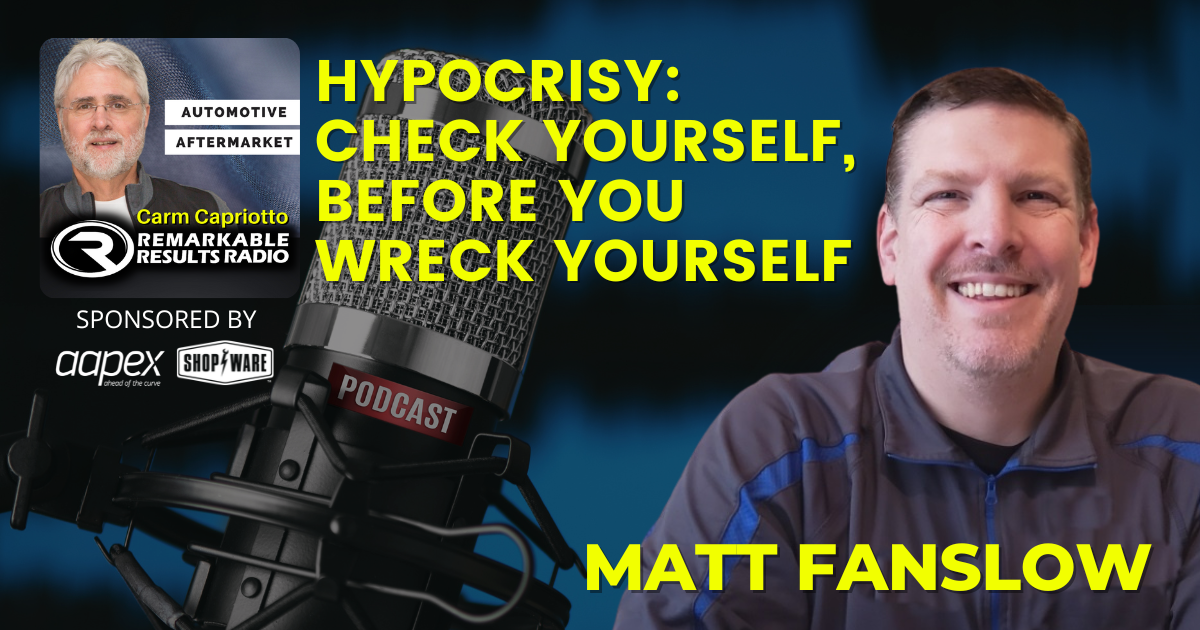 It seems like the hot topic of late is customer service. Businesses are short-staffed… and everyone is asking for customers to be patient. But what happens when something goes wrong? How does that business handle that situation? How does the customer react? I'm joined by another network show host, Matt Fanslow. We discuss the hypocrisy that exists when a business owner is now the customer.
Matt Fanslow, lead diagnostician and shop manager, Riverside Automotive, Red Wing, MN. Matt's previous episodes HERE
Matt Fanslow Podcast: Diagnosing the Aftermarket A to Z
Key Talking Points
As a business owner, can you put the shoe on the other foot when you are the customer?
The efficiency of motion- moving with purpose
Matt's daughter as a waitress- looking at every table as an opportunity to make money on tips
Be transparent and observant
Coming soon: Godfather Episode!
Connect with the Podcast:
Check out today's partners:

Set your sights on Las Vegas in 2022. Mark your calendar now … November 1-3, 2022, AAPEX – Now more than ever. And don't miss the next free AAPEX webinar. Register now at AAPEXSHOW.COM/WEBINAR.

More Time. More Profit. Transform your shop at getshopware.com/carm