Writing Ads That Attract Rock Stars [THA 288]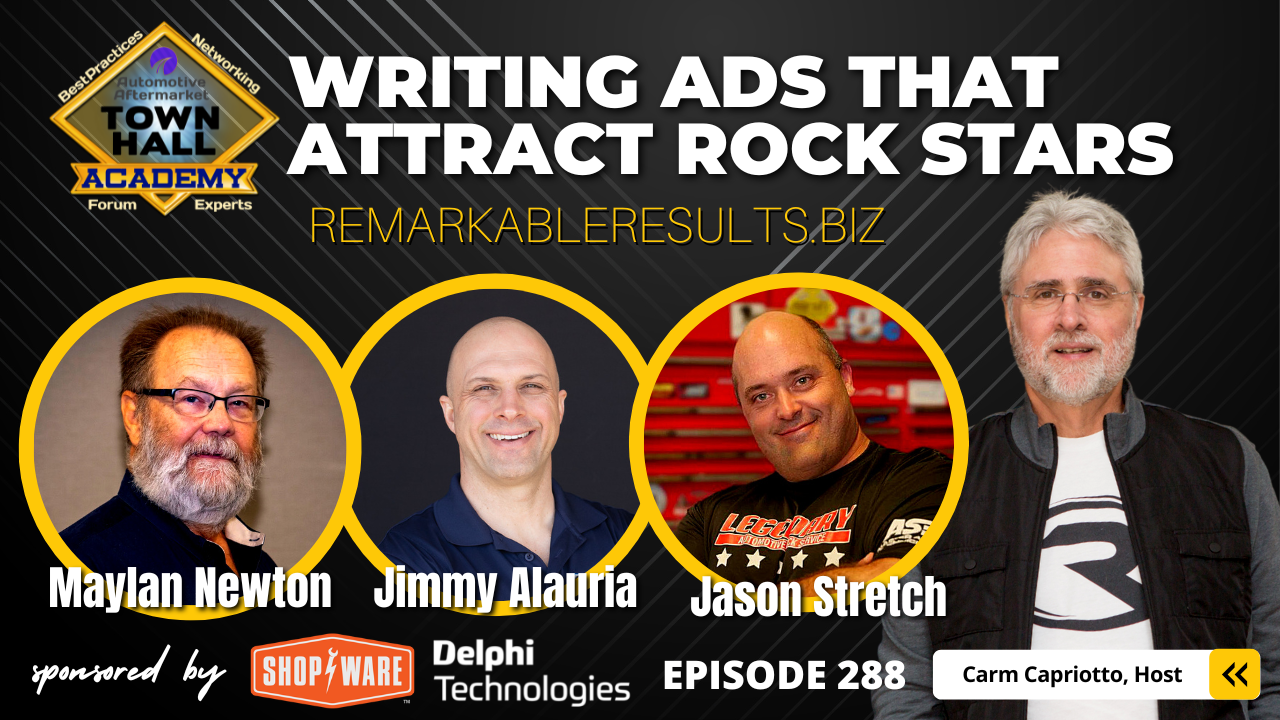 What's the first step to hiring Rock Stars? It starts with the ad. A cookie-cutter ad with buzzwords will only get you so far. Instead of writing the ad from your perspective, step into the shoes of the position you are looking to fill … you may have done that job yourself. Did you ever think that you should be writing the ad for the spouse of the job position? It costs thousands of dollars to hire the wrong person.  Get ready to get a handful of ideas in this episode, to help in your hiring goals.
Watch the Episode on YouTube
Maylan Newton, ESI- Educational Seminars Institute, is a business coach, trainer and industry speaker. Previous Episodes HERE
Jimmy Alauria, 3A Automotive and Diesel Repair, Phoenix, AZ. Jimmy's previous episodes HERE
Jason Stretch, Legendary Automotive & Truck Service, Fort Myers, FL. Jason's previous episodes HERE
Key Talking Points
Write the ad for the spouse, not the technician. The spouse will be your biggest advocate. We have to take the viewpoint of "What's in it for me" rather than "What's expected of me."

"Be diligent, not desperate."

"It costs thousands of dollars to hire the wrong person."

Everyone you're looking for, there are also other people searching for them too

"Our industry is the definition of insanity," running the same ad, treating people the same way.

Become a destination employer, not stop on their way to success

Setting expectations when hiring- one size doesn't fit all 

Learn how to read people and get good at interviewing- it requires practice 

Get business cards for your team

Admiration cuts through antagonism. Top talent in this industry has felt underappreciated for a long time. There can be an antagonism coming from really good people, NOT because they are naturally antagonistic but because we have created an environment where they feel like they have to fight.

Taking time to Qualify, are they truly a unicorn?
Connect with the Podcast
Check out today's partners:

Shop-Ware: More Time. More Profit. Shop-Ware Shop Management getshopware.com

Delphi Technologies: Keeping current on the latest vehicle systems and how to repair them is a must for today's technicians. DelphiAftermarket.com