Bonus Episode 2 – Little Effort – Big Benefit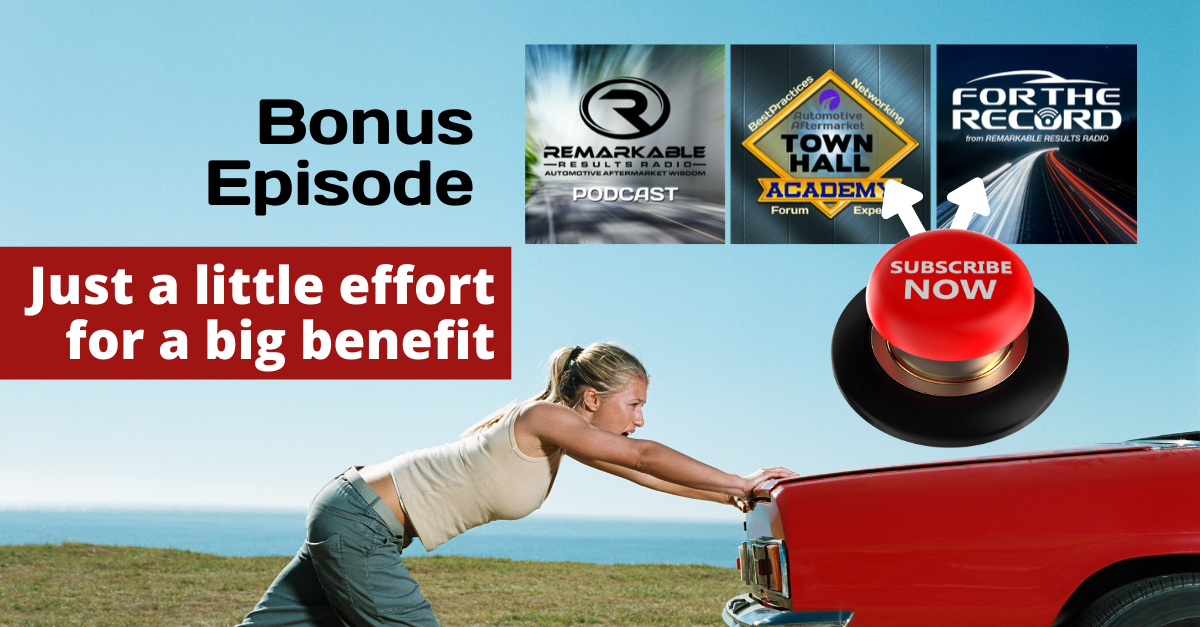 Just a few minutes of your time. Some important one on one time because I believe you've missed some excellent shows we've produced for you.
Please subscribe to the Town Hall Academy and For The Record podcasts on your listening app. These shows have been separated from the Remarkable Results subscription. So you don't miss these very important aftermarket podcasts. Please take the time to subscribe to them.
You can find details at www.remarkableresults.biz/app/