RR 017: Dave Serio from Vehicle Service Plus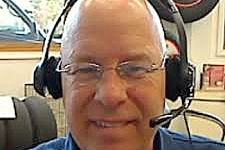 Dave Serio from Vehicle Service Plus, in Bel Air, MD, takes his turn on the Remarkable Results Podcast. Dave is not just a 30 year shop owner but a Saturday morning radio show host for the last 19 years.  Dave has been in the business since 1979 and owned other shops. His current 5 bay shop opened its doors in February 2005. Dave says he owns the shop but his dog Jasper operates it.
Listen to Dave's perspective on the value of being a businessman dog owner. He fields 5 technicians and 2 service advisers and himself running the business each day. He talks about why he put his team on salary and how it benefits his company and customers. Listen to Dave's strategy on how he justifies his 5 day a week schedule. Dave also hosts a weekly live internet broadcast with other shop owners that provides advice to the consumer.