RR 093: Technician Mentor/Apprentice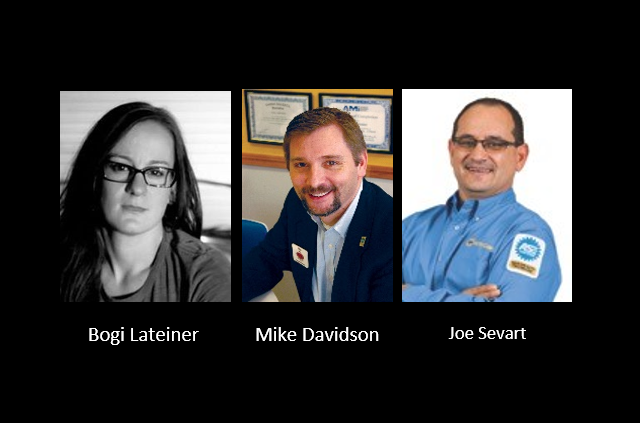 Prepare yourself for a very powerful discussion on growing your own technicians. In light of the technician shortage, this episode shows a pathway to build your own bench. Get a ton of great ideas and resources to help you stem the technician shortage.

There are two ways to enjoy this round table discussion. You can watch the video replay below or listen to the audio only podcast when you are traveling, commuting or when you can't be in front of a screen. The podcast is available on iTunes, Stitcher Radio and of course listen above.
Learn about:
A new new apprentice mentoring guide and why there is a push to formalize one. (see link below)
The very unique program from American Skilled Labor Association (ASLA) from shop owner Mike Davidson with US Labor department reimbursement. (same link below)
Structuring comp programs for apprentice and mentor.
Involving your team on deciding on an apprentice candidate.
Why company culture is critical to anyone who joins your company.
How to write better want ads.
The episode is jammed with enduring ideas to help your business grow and prosper as the technician shortage looms for many shop owners today.
This episode is brought to you by Federal-Mogul Motorparts and Garage Gurus. With brands like Moog, Felpro, Wagner Brake, Champion, Sealed Power, FP Diesel and more, they're the parts techs trust.

For serious technical training and support – online, onsite and on-demand – Garage Gurus is everything you need to know. Find out more at fmmotorparts.com and fmgaragegurus.com
Your panel is:
Mike Davidson from Parkway Automotive in Little Rock, Arkansas and the President of ASLA. Mike is an AMI graduate, an ASE Master Technician. Mike tells all about his great business in episode 52, really worth the listen! Because he talks about his hiring program called 'hiring for keeps'. Learn how it made a huge impact on his hiring methods and practice. Mike was also part of episode 73.
Bogi Lateiner from 180º Automotive in Phoenix, AZ. As the pieces of her career came together, she began to see that her passion was not simply to fix cars, but to empower others to fix cars – women especially. Bogi also does business coaching, holds car-care classes for women, speaks on a wide range of subjects and is working on the 5th season as one of the 3-girl crew on the Velocity Channel show … All Girls Garage. (Bogi was featured in Episode 27 and 74)
Joe Sevart from I70 Auto Service in Kansas City, MO, received a very high honor from NAPA in 2014 as their NAPA/ASE Technician of the. He is the Kansas City ASA Chapter president and was an ASA Top Shop in 2010. By his own words he is a techie-geek. I70 is a 7 bay, 6 lift facility. Listen to Joe in his own episode 50.
www.skilledlaborus.com : At Skilled Labor US or ASLA American Skilled Labor Association you can get an Apprentice Program Guide and a Mentor Requirements guide. Learn all about ASLA and how this program can help support a strong Mentor/Apprentice program in your shop.
"Great mentors teach. They encourage. They share. They enlighten. And they share with you their wisdom and their laughter so that when it seeps into the deepest depths of your soul, you learn". Jeffery Gitomer