RR 118: Supplier Needs- What constitutes a strong business partnership?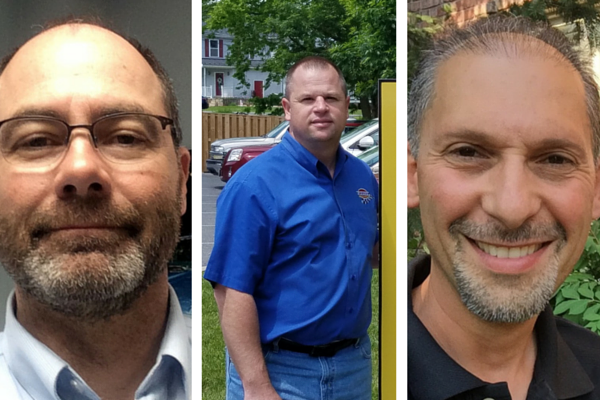 IMPORTANT: If you value the distribution channel don't miss this round table discussion. Learn from a jobber and two service professionals what constitutes a strong business partnership. How important is it and what are the critical components of a strong partnership? (Picture above, left to right: Jim Myers, Dwayne Myers and Bill Nalu)
Why Listen?

If you serve the automotive aftermarket at any level, you'll need to listen to affirm your strategy no matter where in the channel you serve.

Never take for granted the value of your supplier relationship. These shop owners say it is the most critical.

Learn about the salesperson's role with the service professional.

Listen to what these shop owners value from their supplier once relationships are established.
The roundtable: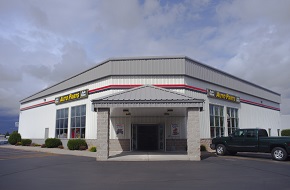 Jobber Jim Myers, President of Eau Claire Auto Parts serving the Chippewa Valley, WI. for 23 years. Jim an aftermarket professional for over 35 years has a team of 45.  He fields sales reps and the service professional is the main focus of his business. He is Affiliated with Automotive Auto Parts Alliance (Auto Value Parts Stores). Seventy-five percent of his volume is to the service professional.
Jim started in the Automotive Aftermarket in high school stocking shelves in the automotive department of a retailer. He decided to move to a larger city to try something different and found a job as a service writer at Nissan Dealership. After 4 long months he got back in the aftermarket and went to work Gates Rubber as a district rep calling on repair shops and jobber stores.  After a few years I moved into a sales position with APS (Big A Auto Parts) calling on jobbers learning from good and not so good store operators.
Eau Claire Auto Parts, started in 1992 with everything on the line. Including loans from friends and family, Jim and his team took over a store that was on track to be closed and never looked back.
Dwayne Myers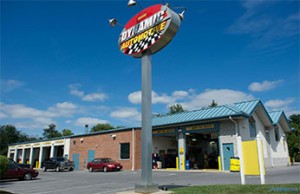 Dwayne is a partner at Dynamic Automotive, a top 10 automotive shop in 2014 from Motor Age. They just recently opened their 4th shop. The Dynamic leadership team are a 2015 'Head Of Class' award winner from the Auto Care Association.
Dwayne and his partners invest their industry time with the Auto Care Association and serve on the education committee with CCPN (Car Care Professional Network). Dwayne has contributed to Remarkable Results Radio Podcast in the past in episodes on his business and in technician training. Listen to Dwayne's shop owner interview in episodes 2, 3 & 4 along with Technician Training Best Practices; Episode 59.
Bill Nalu form Interstate Auto Care in Madison Heights, MI has 30 years in the business to include some time as a Shell dealer. He and his bro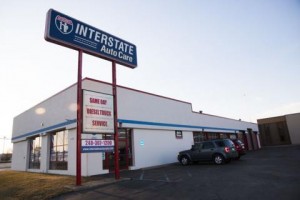 ther are partners in the business. I call Bill the 'philosopher' and you are in for a treat from this wise man as he brings some very fresh perspectives to this discussion.
Bill has been heard in Episode 39 and contributed to the E-Myth discussion in Episode 69 and joined me for the 100th episode retrospective.
What else surfaced during the interview:
How can manufacturers make consumer rebates easier and also create an easy button for any technician spiffs. Stop the paperwork.
Get our manufacturers to communicate directly to our technicians via email.
When there is a salesperson transition on an account, you can risk your business if not handled properly.
Shops are looking for more integration among their business management system with their supplier.
Dynamic Automotive web site here.
Interstate auto Care web site here.
Eau Claire Auto Parts web site here.
---
This episode is brought to you by

Federal-Mogul Motorparts and Garage Gurus. With brands like Moog, Felpro, Wagner Brake, Champion, Sealed Power, FP Diesel and more, they're the parts techs trust.  For serious technical training and support – online, onsite and on-demand – Garage Gurus is everything you need to know. Find out more at fmmotorparts.com  and fmgaragegurus.com