RR 128: Joel Ayers of the Automotive Aftermarket Charitable Foundation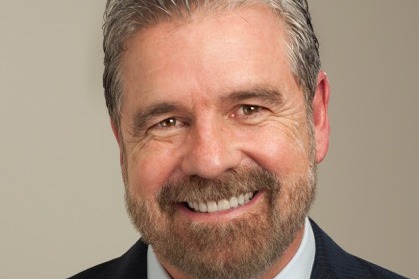 A MUST LISTEN TO EPISODE.
This podcast episode needs to be heard by everyone in the industry. I'm counting on you to forward this episode via social media and paste the episode URL out into your email  networks. Let's be sure the reach of AACF gets to the deep corners of the aftermarket so help can be brought to our brothers and sisters that need it. Carm

---
Since 1959, The Automotive Aftermarket Charitable Foundation (AACF) has assisted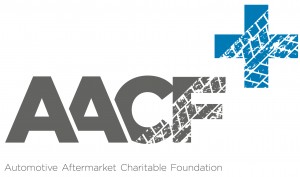 individuals and families of the Automotive Aftermarket. These individuals have fallen on hard times due to death, catastrophic illness or accident and have exhausted all other available resources in maintaining a reasonable existence. The AACF is the only charity that focuses only on persons and their families employed in the automotive aftermarket industry.
The awareness campaign
AACF has begun an Awareness Partner Program so conscientious companies can inform their employees about the help offered by The Foundation. There is no cost to your company to demonstrate you are a caring employer. Expressing your support for AACF will improve staff morale, especially

when any employees receive help from The Foundation. When employees are informed of AACF, problems previously unknown come to the forefront for support.
How you can help? Here is the process as outlined by AACF
Get the word out. Many cases of need do not reach the Foundation usually due to a lack of awareness of The AACF.
First, designate someone in your company to care for this, and inform AACF of their contact information. This is usually someone in the HR departments.
Post an AACF "Awareness" poster in suitable employee information locations, for example bulletin boards, lunchrooms, and time clock stations. AACF can provide posters or you can print your own with approval.
Prepare and distribute a specific "Employee Communication". Use the methods most likely to reach your employees such as an article in your newsletter, a memo in pay envelopes, or a broadcast email to employees; AACF will supply sample wording.  You can customize with your company logo and any additional content, provided The Foundation gives final approval to ensure consistency with our message.
Communicate in writing to the AACF Executive Director when these two things are done. Include information on how you communicated information about The Foundations to your employees.
Fundraising comes in many forms including their largest event held each year before AAPEX/SEMA: The Annual Golf Tournament

Executive Director
Joel Ayres has worked as an executive in the automotive aftermarket industry for over 35 years and was hired in March 2015 to become the first Executive Director of The AACF.  Joel's background and passion in charity work has included some of the following; founder and first Chairman of SEMA Cares, Chairman of the SEMA Scholarship Committee, Board Director for Heart Gallery of Sacramento, and Board President for Big Brothers of Northeastern Indiana.  Joel has spent numerous hours volunteering for the Petty's Victory Junction Gang Camp, Childhelp Villages, Big Brothers, and Camp Ukandu for Pediatric Cancer. He also served on the SEMA Board of Directors for 12 years, Board Liaison for several SEMA Councils and chaired many committees.
Mr. Ayres has received numerous awards and honors including being inducted into the SEMA Hall of Fame, SBN Athena Award for Championing Women in the Automotive Aftermarket, SEMA Person of the Year, LTAA Hall of Fame, LTAA Chairman's Award, Jim Borre' Lifetime Achievement Award, and many community service awards.
Over the years he has been interviewed by many industry magazines and industry radio for his views on trends, overall market opinions, and his charitable work.
During his career Mr. Ayres has tried to follow the motto. "Do all you can with what you have, in the time you have, in the place you are."
CONTACT AACF FOR MORE INFORMATION
Automotive Aftermarket Charitable Foundation (AACF)
5716 Folsom Blvd #149
Sacramento, CA 95819
Phone: 772-286-5500
Email: info@AACFI.org
Online: AACFI.org 
Joel Ayers favorite quote mentioned in the interview:
"Every man owes a part of his time and money to the business or industry in which he is engaged. No man has a moral right to withhold his support from an organization that is striving to improve conditions within his sphere." – Theodore Roosevelt
---
Did you know:
The average group long-term disability claim lasts 34.6 months.
The average individual disability claim lasts 31.6 months.
One in eight workers will be disabled for five years or more during their working careers.
Approximately 90% of disabilities are caused by illnesses rather than accidents.
69% of workers in the private sector have no private long-term disability insurance.
68% of adult Americans have NO savings earmarked for emergencies.
65% of working Americans say they could not cover normal living expenses even for a year if their employment income was lost
38% could not pay their bills for more than 3 months.
65% of initial SSDI claim applications were denied in 2012.
Can your family live on $1,130 a month? That's the average monthly benefit paid by Social Security Disability Insurance (SSDI) at the end of 2012.
---
This episode is brought to you by Federal-Mogul Motorparts and

Garage Gurus. With brands like Moog, Felpro, Wagner Brake, Champion, Sealed Power, FP Diesel and more, they're the parts techs trust.  For serious technical training and support – online, onsite and on-demand – Garage Gurus is everything you need to know. Find out more at fmmotorparts.com  and fmgaragegurus.com