RR 148: Bobby Bassett From Gates Corporation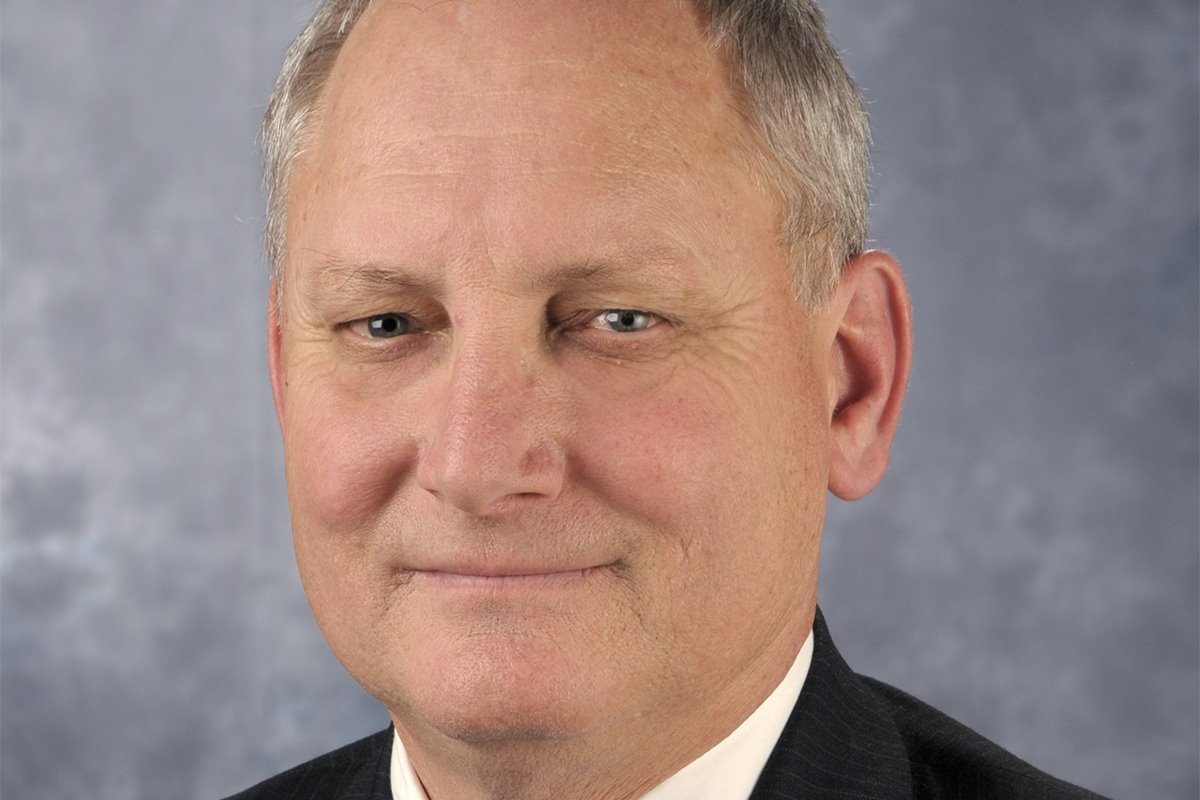 Bobby Bassett, the Manager of Training North America for Gates Corporation, started with Gates in sales in 1999 and transitioned into training. There he found his calling.
Powerful Quote and Reason to Listen: "Bottom line for technician, service writer and shop owner are missing tremendous profits. They are not fixing their customers cars; the guy down the street is."
Recognition.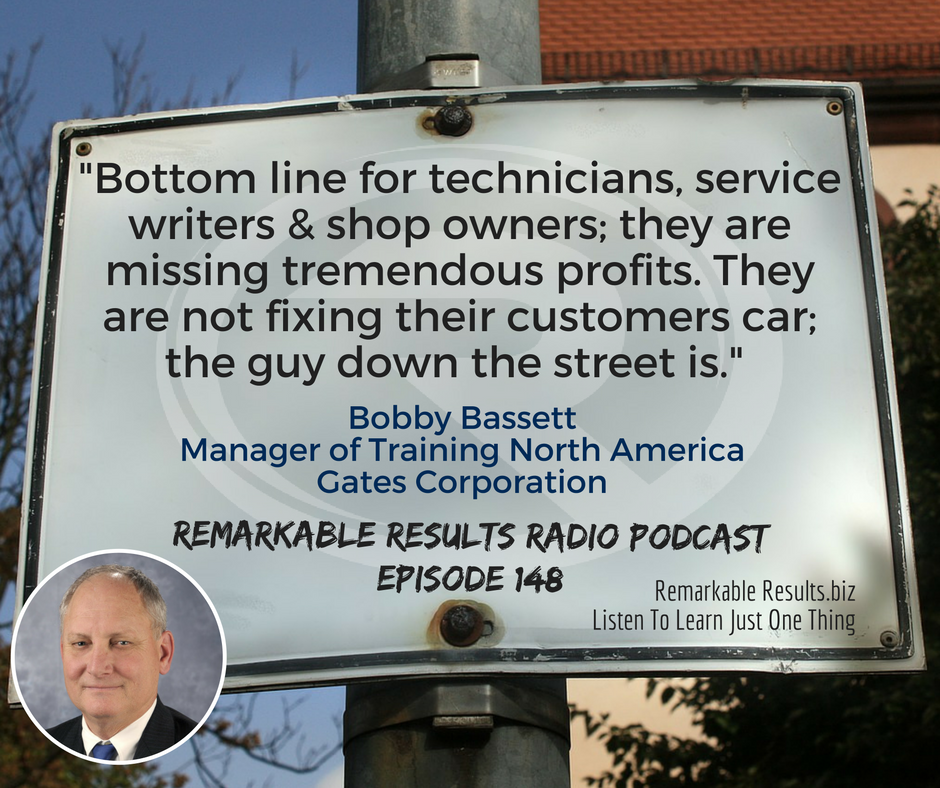 A major milestone for Bobby was when he was honored in 2014 with the Mort Schwartz Excellence in Education Award. The Mort Schwartz Excellence in Education Award is given annually to the person, educational institution or company that best advances the concepts and programs for education or continuing education in the North American automotive aftermarket.
Bassett was recognized for his accomplishments in the training arena. This includes the Gates Tools for Schools Program, an industry-wide initiative to provide support for automotive instructors. Also, the Gates Performance Center, an e-learning site that provides video and other training support for Gates employees, customers, technicians and students, and his work for introducing "Inside AAPEX", a program to encourage instructors to attend AAPEX.
"It is a huge honor to receive this award," said Bassett, "Hopefully this award will provide industry insight as to the needs of the educators along with their students. After all, they will be the ones repairing cars in the future and we want to make sure they have the latest information at their fingertips."
Above and beyond.
Bobby is involved with ATMC  (Automotive Training Managers Council) and is a past Chairman. He is involved with the ASE Board of Governors and is a SkillsUSA Automotive Service Technology Committee member. He is also a NACAT Foundation past Chair.
Bobby recently spoke at NACE/CARS 2016 on Servicing and Selling Belt and Hose Service and is involved with Service EDU. Hear Bobby in the Service EDU episode 114 here.
One of  his big accomplishments was creating the Gates Hub. It houses training and resources for professionals and for educators. Bobby is so proud of the Tools for Schools program where educators can get access to a presentation library, tech tips, a video library and their webinar calendar.
Why listen:

Learn of failure rates related to the cooling system.

Learn of the percentage rate of timing belt failure after just installing the belt.

Listen to Bobby focus on the critical reasoning behind root cause failures

Why tensioners are more important than ever because the root cause of many failures is the tensioner in the Accessory Belt Drive and Coolant System

Learn about the spray bottle test to determine an alignment or tension related noise.
Gates.com/hub here.
Feedback, socailly involved and in touch with the show:
Facebook   Twitter   Linked In   Phone 716-320-1567   Email

---
This episode is brought to you by Federal-Mogul Motorparts


and Garage Gurus. With brands like Moog, Felpro, Wagner Brake, Champion, Sealed Power, FP Diesel and more, they're the parts techs trust.  For serious technical training and support – online, onsite and on-demand – Garage Gurus is everything you need to know. Find out more at fmmotorparts.com  and fmgaragegurus.com