RR 190: The Potential Of Potential – Leadership Round Table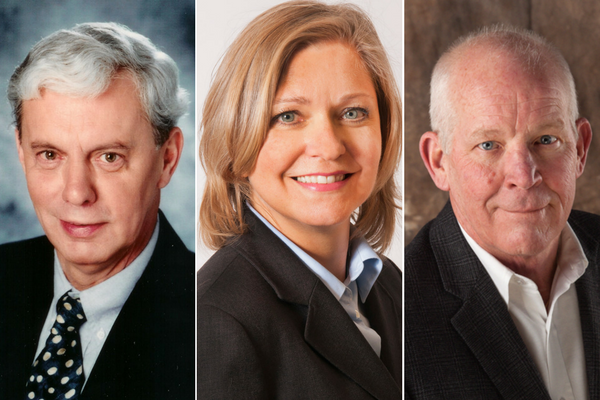 I've assembled a power panel of aftermarket leaders to discuss 'The Potential of Potential'. Each has continued to realize their own potential, as their careers have taken on a sharp trajectory.
Pictured above: John Passante, Donna Wagner and Larry Pavey.

Key Talking Points:
Find a job you want and find a mentor to help you develop your potential and make it your career.
The pursuit of one's potential is keeping the fire in your belly stoked.
Passion brings out potential.
Be the person you want to be.
Listen without judgement. Listening should become a skill.
Admit what you don't know.
Create an environment where people aren't afraid to fail.
Empower your people to make decisions, ask questions, be willing to listen and trust and pick them up when they fall down.
A culture of learning is critical to personal nurturing or improvement
Find your purpose.
You can't steal second unless you take your foot off first.
Make potential a priority and a passion at your next staff meeting.
You need the right attitude to build your potential.
Esteemed panel:
John Passante is a legacy automotive aftermarket Human Resource leader and the President and CEO of The Organizational Development Group. He's worked with and for some of the biggest names in our industry including Monroe/Tenneco, Delphi, Moog and Car Quest.
I've seen John speak at many events and he always ignites the spirit of self-development and leadership.
John works with many aftermarket organizations to increase its effectiveness by better utilizing their human capital to implement change initiatives including: Management Development, Leadership Development, Personal Development, and Team Development among others.
Donna Wagner is currently Chair of the Aftermarket Management Program and Professor at Northwood University. In her 25 years of experience in the automotive aftermarket, Donna Wagner worked for Tenneco, Wells Manufacturing and The Marx Group. She also worked for Gelia Marketing Communications Agency and The Car Care Council in various roles of increasing responsibility concluding with her tenure as president of the Council when it became part of the Auto Care Association.
Larry Pavey serves as president of the Federated Auto Group and CEO of The Automotive Parts Services Group, a joint venture between National PRONTO Association and Federated.
He has been active in many industry associations, serving on the boards of ASE, AAPA, MEMA, AAIA (now the Auto Care Association) and the AWDA Board of Governors. Larry was presented with the Martin Fromm Lifetime Achievement Award by the Automotive Warehouse Distributors Association (AWDA) in 2016.
He has spent his entire career in the automotive aftermarket, starting in sales at Walker Manufacturing, then on to the BWD division of Echlin. He served as vice president of marketing for Borg Warner, Niehoff and Whitaker brands. Larry served as president of Echlin's North American Operations and then president of Dana's Under Vehicle Group.
Many great and powerful insights pulled together for the common theme about finding and growing your potential …. And the responsibilities of leaders to find the potential in the people they lead.
Quote: "If we all did the things we are capable of doing, we would literally astound ourselves." Thomas Edison

Be socially involved and in touch with the show:
Facebook Twitter Linked In Email
This episode is brought to you by Federal-Mogul

Motorparts and Garage Gurus. With brands like Moog, Felpro, Wagner Brake, Champion, Sealed Power, FP Diesel and more, they're the parts techs trust. For serious technical training and support – online, onsite and on-demand – Garage Gurus is everything you need to know. Find out more at fmmotorparts.com and fmgaragegurus.com