RR 424: New Aftermarket Measurement – Cost Per Billed Hour – Will Drive Your Profitability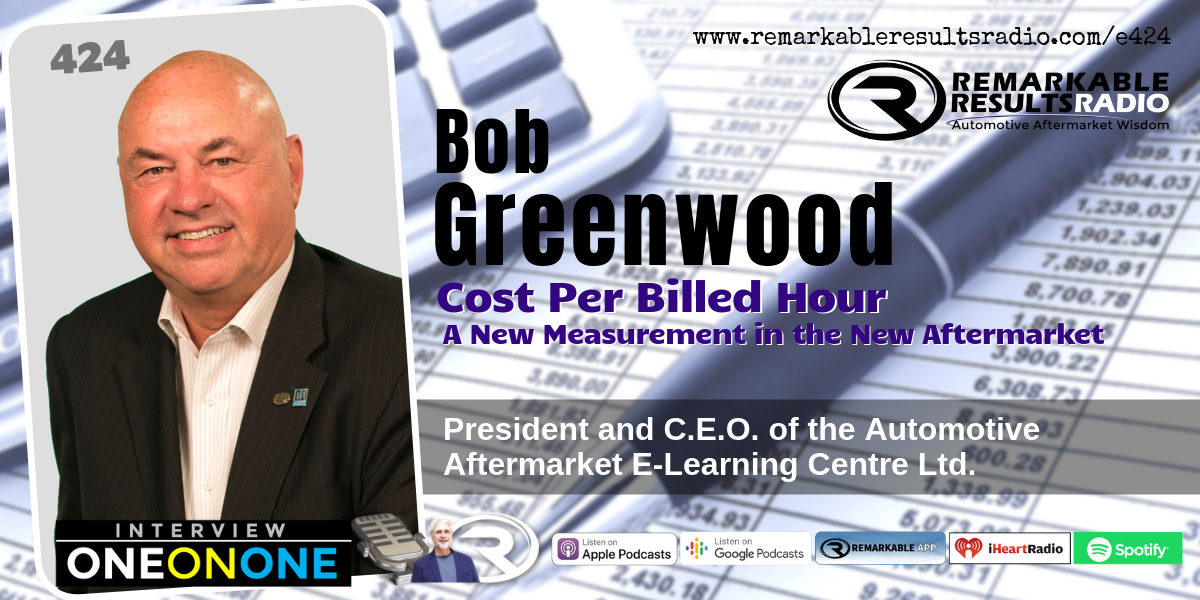 Bob Greenwood, AMAM (Accredited Master Automotive Manager) is President and C.E.O. of Automotive Aftermarket E-Learning Centre Ltd. (AAEC). AAEC is a company focused on providing Business Management Resources and Development for the Independent Sector of the aftermarket industry. AAEC content and technology is recognized as part of the curriculum of the Fixed Operations Diploma and the Aftermarket Degree courses taken at the Automotive Business School of Canada at Georgian College located in Barrie Ontario Canada. This school is the leader and only college in Canada that offers an automotive business education. AAEC is also recognized by the Automotive Management Institute (AMI), located in North Richland Hills, Texas USA, allowing 80 credits for successful completion of the AAEC E-Learning portion of the site towards the 120 credits required to obtain the reputable Accredited Automotive Manager (AAM) designation.
Bob has over 40 years of Business Management experience within the Independent sector of the automotive aftermarket industry in North America, consulting independent retail shops on all facets of their business operations. His 18 years of running his own local consulting and accounting firm in Ottawa, Ontario Canada created some of the most productive and financially successful entrepreneurs within the Independent sector today.
Bob is one of 150 Worldwide AMI approved instructors. He has created Business Management development courses for aftermarket shop employers/managers, Jobbers and Jobber Sales representatives which are recognized as being the most comprehensive, industry-specific courses of their kind in North America. His courses address the creation of measurable bottom-line profitability and not just developing activity to keep busy, by covering the very detailed nuts and bolts issues that are required to be clearly understood by every level of the industry if an independent shop is going to financially prosper and enjoy a professional future. Bob's previous episodes are HERE.
Link to Automotive Aftermarket E-Learning Centre Ltd. (AAEC) HERE.
Key Talking Points
Cost Per Billed Hour is a new Measurement in the New AftermarketIt is a new critical part in building net profit. The efficiency of operation affects the cost per billed hour, the less efficient the operation, the higher the cost per billed hour
Proficiency- tech vs clock/time allowed
Labor rates (Maint., Diag., Re-flash) now have to be established off of cost per billed hour
Site Efficiency- a measurement that lets you know how the entire team is working togetherIn the video, above, Bob walks you through the calculation
The only way to change efficiency number is to increase billed hours- increasing labor rate changes potential
Reflect how you are handling vehicles- Are you scheduling properly, do techs have the appropriate amount of time required, having time for the Service Advisor to connect with the client (building relationship and education)
Are you billing properly for diag time; for test drive time?
Net profitTarget a net profit before tax of a minimum of 15% of gross sales
Average shop missing $25,000-30,000 net profit per bay per year out of the current business coming through the door
ROI of 35% as a minimum objective- we are in the high-risk business and industry, unfortunately, the average ROI is 7-9%
Bob's email: HERE (greenwood@aaec.ca)
Automotive Aftermarket E-Learning Centre Ltd. (AAEC) 1-800-267-5497
Resources:
Thanks to Bob Greenwood for his contribution to the aftermarket's premier podcast.
Link to the 'BOOKS' page highlighting all books discussed in the podcast library HERE. Leaders are readers.
Leave me an honest review on iTunes. Your ratings and reviews really help and I read each one of them.


Be socially involved and in touch with the show:
Facebook Twitter Linked In Email Events Speaking
Subscribe to a mobile listening app HERE.

This episode is brought to you by AAPEX, the Automotive Aftermarket Products Expo. AAPEX represents the $740 billion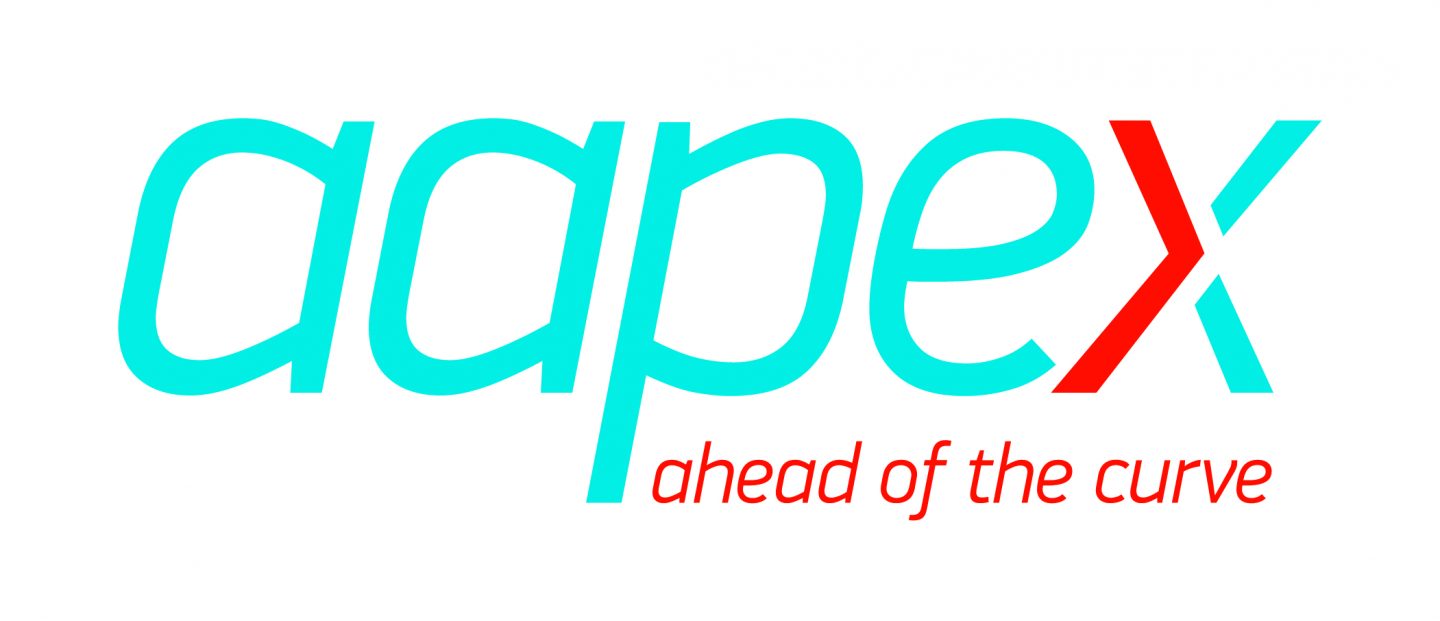 global automotive aftermarket industry and has everything you need to stay ahead of the curve. With 2,500 exhibiting companies, you'll see the latest products, parts, and technologies for your business. The event also offers advanced training for shop owners, technicians, warehouse distributors (WDs) and auto parts retailers, as well as networking opportunities to grow your business. AAPEX 2019 will take place Tuesday, Nov. 5 through Thursday, Nov. 7, at the Sands Expo in Las Vegas. More than 48,000 targeted buyers are expected to attend, and approximately 162,000 automotive aftermarket professionals from 135 countries are projected to be in Las Vegas during AAPEX 2019. For information, visit aapexshow.com