NAPA Focused on EV Tech, Tools and Parts – Susan Starnes [RR 779]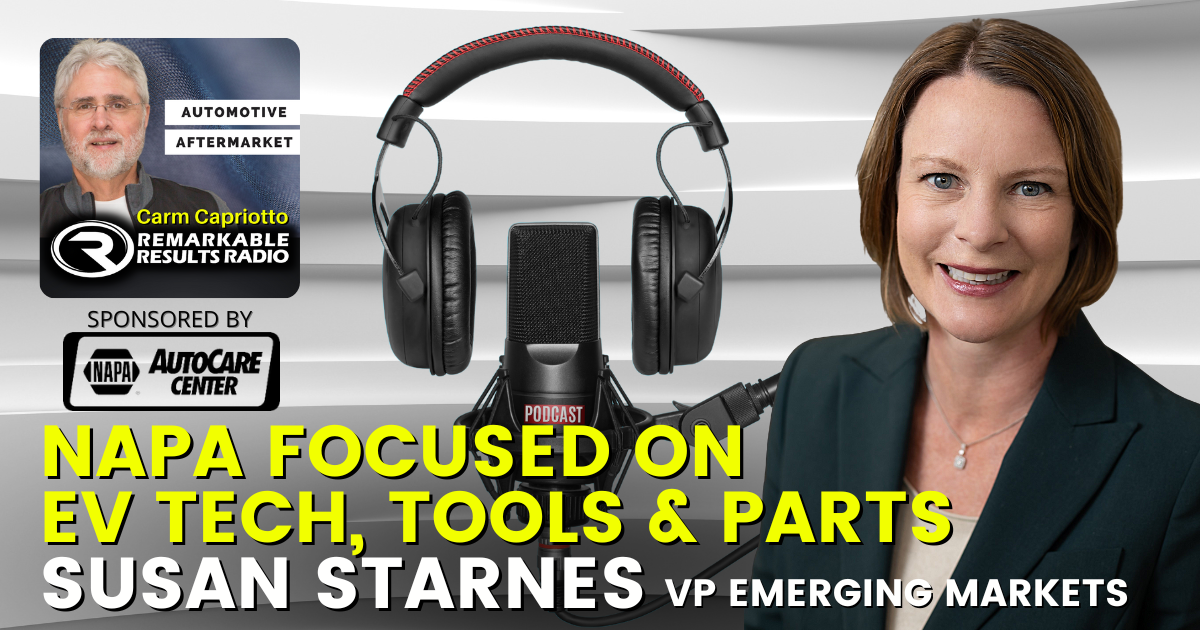 Another informative episode with NAPA's VP of Emerging Technology, Susan Starnes. We talk about NAPA's support for all their customers as they focus on providing tools, parts, and training to meet all the future technology needs so we can seize every opportunity to repair the newest high-tech vehicles.
Susan Starnes, Vice President, Emerging Markets of Genuine Parts Company
Key Talking Points
General discussion about the penetration of EVs, ADAS, connectivity
Her team works closely with training
NexDrive program- equip shops to service EV's and hybrids, started in the Netherlands in 2020. Looking to roll out and test in the US soon. Having products, training and communication and support around the program.
Connect with the Podcast:
Check out today's partner:

Learn more about NAPA AutoCare and the benefits of being part of the NAPA family by visiting www.NAPAAutoCare.com