How to Give Critical Feedback – Dr. David Weiman [RR 820]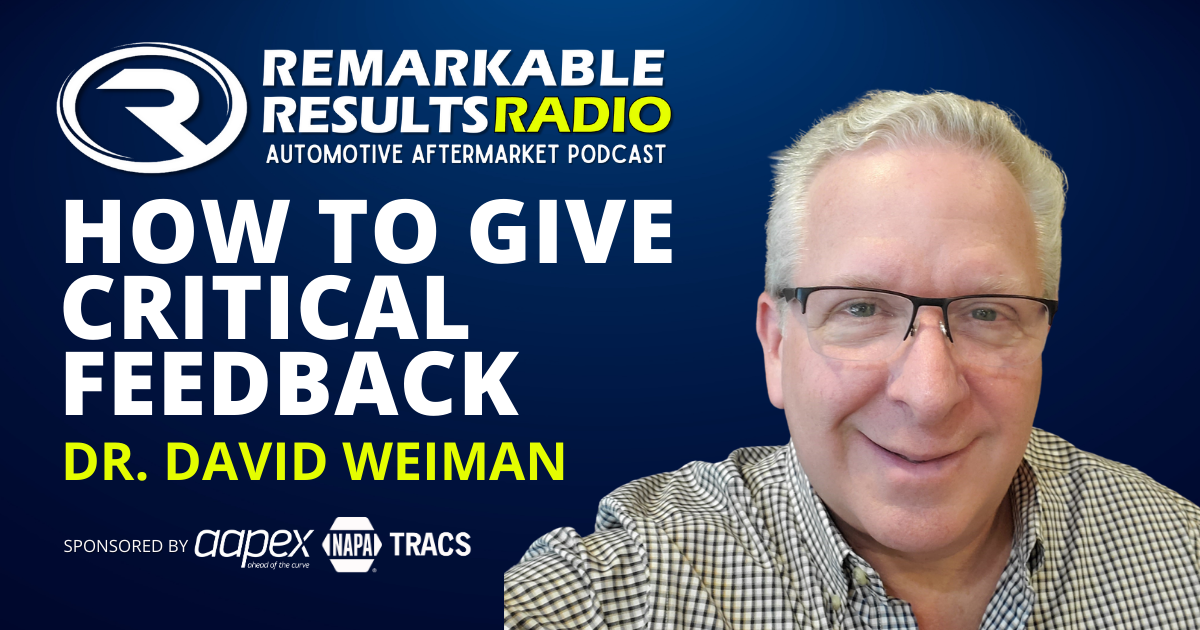 There's an art to giving and receiving critical feedback properly. Join Dr. David Weiman as he dives into the psychological background of what happens when people feel criticized. He also explains common mistakes and practical tools to apply for an effective and efficient conversation.
Dr. David Weiman is the president of Weiman Consulting, a leadership consulting firm in Philadelphia PA. Listen to David's previous episodes HERE
Show Notes
Common mistakes managers make-

waiting too long to give the feedback, i

f you're letting things fester and stew, by the time you give the feedback, you're really angry, talking about things you didn't directly observe, loading up with several complaints at the same time, and talking too long at the beginning of the conversation

Give positive feedback when it's fresh

Are people conditioned and associate that good news is always followed by bad news with the 'sandwich technique?'
Make it a conversation, not an event.

What happens when people feel criticized?

Stop listening as they plan how to defend themselves (as defensiveness goes up, listening goes down)

Feel resentful.

Can wonder why this wasn't brought up before.

Get angry in response

.

How to give effective critical feedback- m

indset, be curious about what the other person's response may be. Keep your "opening" short, no more than 3 sentences and no more than 10 words per sentence.

Use the Situation-Behavior-Impact model from the Center for Creative Leadership: 

Situation- generally what was going on, "When you were taking the keys from that customer and they said they looked up the problem on google

…"

Behavior- "I noticed you rolled your eyes.

"

Impact- the customer said "I saw that!" asked to talk to the manager

Interestingly, in studies of body language, we're the least aware of what's going on with our own face because we can't see it, the other person can.

A lot of time when we're giving feedback, we're not putting ourselves in the shoes of the person who's receiving it. 

Be effective and be efficient, t

he goal is to get better at it, not to be perfect at the first time
Thanks to our Partners AAPEX and NAPA TRACS.
Set your sights on Las Vegas in 2023. Mark your calendar now … October 31 – Nov 2, 2023, AAPEX – Now more than ever. And don't miss the next free AAPEX webinar. Register now at AAPEXSHOW.COM
NAPA TRACS will move your shop into the SMS fast lane with onsite training and six days a week of support and local representation. Find NAPA TRACS on the Web at NAPATRACS.com
Connect with the Podcast:
Check out today's partners: