Search results for: "Bishop"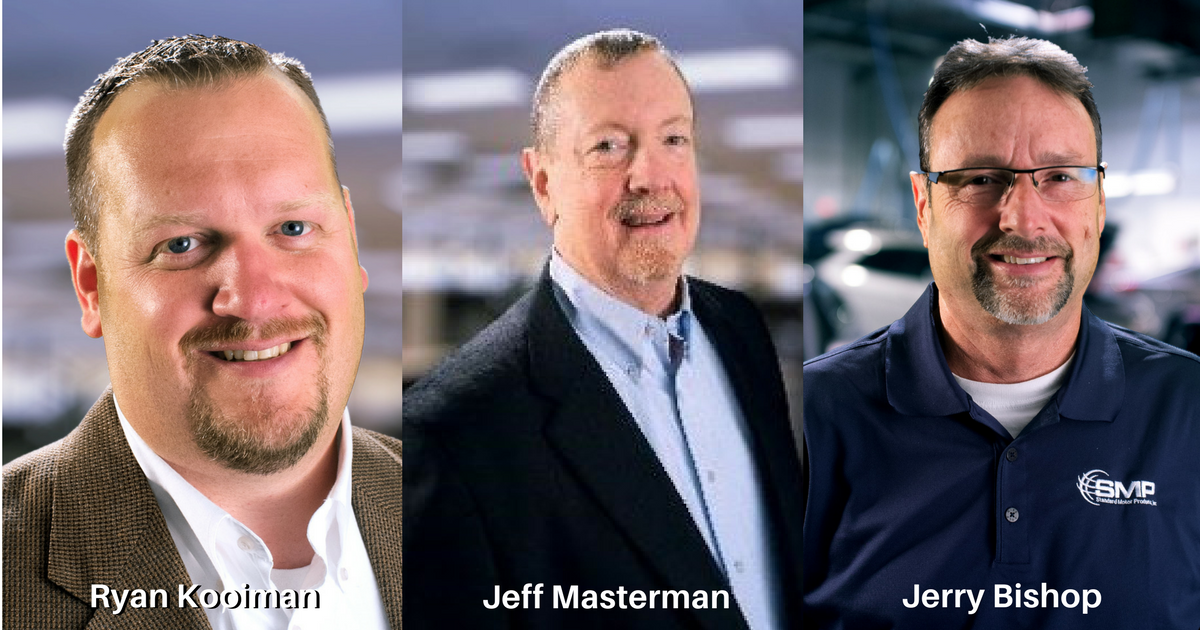 A Perspective on the Value and Future of Technician Training.
Listen and learn from Ryan Kooiman, Director of Training at Standard Motor Products, Jeff Masterman, the Manager of Technician Training Development and Wayne 'Jerry' Bishop, well known instructor at Standard Motor Products.
Listen to a discussion on daytime training, augmented reality, the future of training, hands-on, case studies, course development and the importance of the fundamentals among others.
If you are a shop owner or technician and you on the fence about making a 100% commitment to obtaining 40 hours of training per year, this industry will pass you by. Maybe you already feel it. Ryan, Jeff and Jerry are going to serve up a very solid position on why you must be a lifelong learner and attend every training class you can get to.
Listen and view episode notes
Connect on Facebook Share Become an Insider. Join the Tribe Email Carm CarmCast 028: "Recognizing Excellence: Learn About Auto Care's Annual Awards" It's awards season at the Auto Care Association! Nominations/applications are being accepted for the 2019 Impact Award: Four for the Future Auto Care Career and Education (ACE) Awards, Mort Schwartz Excellence in Education…
Read More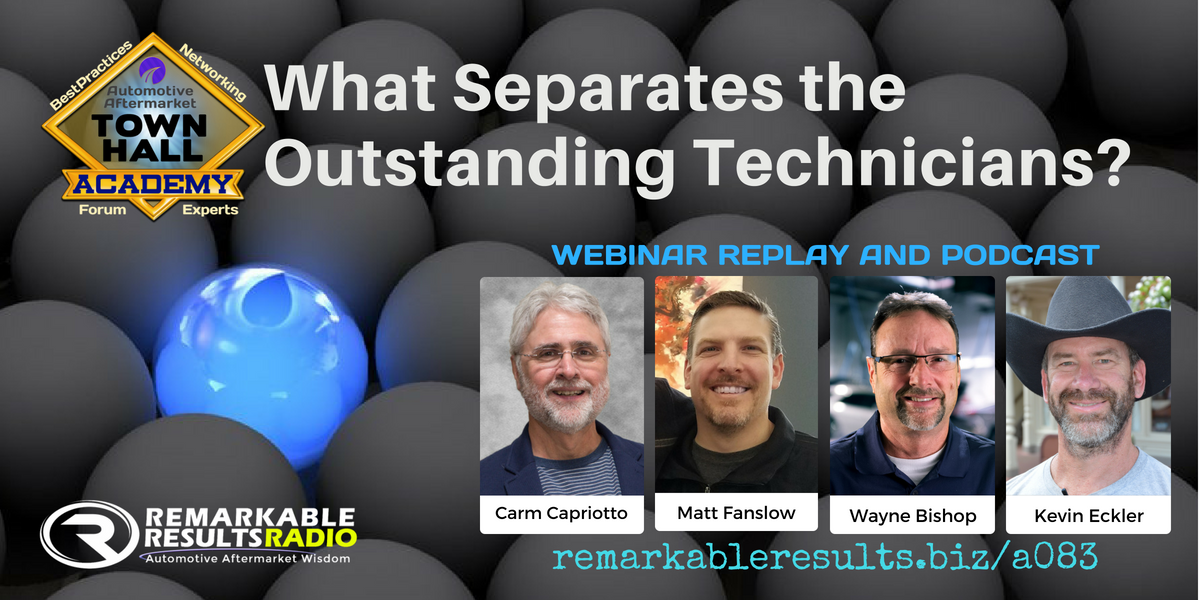 What Separates the Outstanding Technician
Outstanding shops attract outstanding technicians. Outstanding technicians want to work for outstanding shops.
Listen in on a great dialogue that covers qualities and attributes like Passion, Precision, Pride, Perseverance, and Humility. This episode is not about being an A, B or C tech it is about all other traits that make for an outstanding technician. The discussion relates to just about any other job in a professional service center today.
With Carm Capriotto for this Academy is Matt Fanslow, Shop Manager, Diagnostician, and Trainer, at Riverside Automotive, Red Wing, MN, Wayne 'Jerry' Bishop, PTS Instructor, Standard Motor Products and Kevin Eckler, Shop Owner, Foreign Car Specialists, Poughkeepsie, NY.
Listen and view episode notes