Search results for: "David Roman"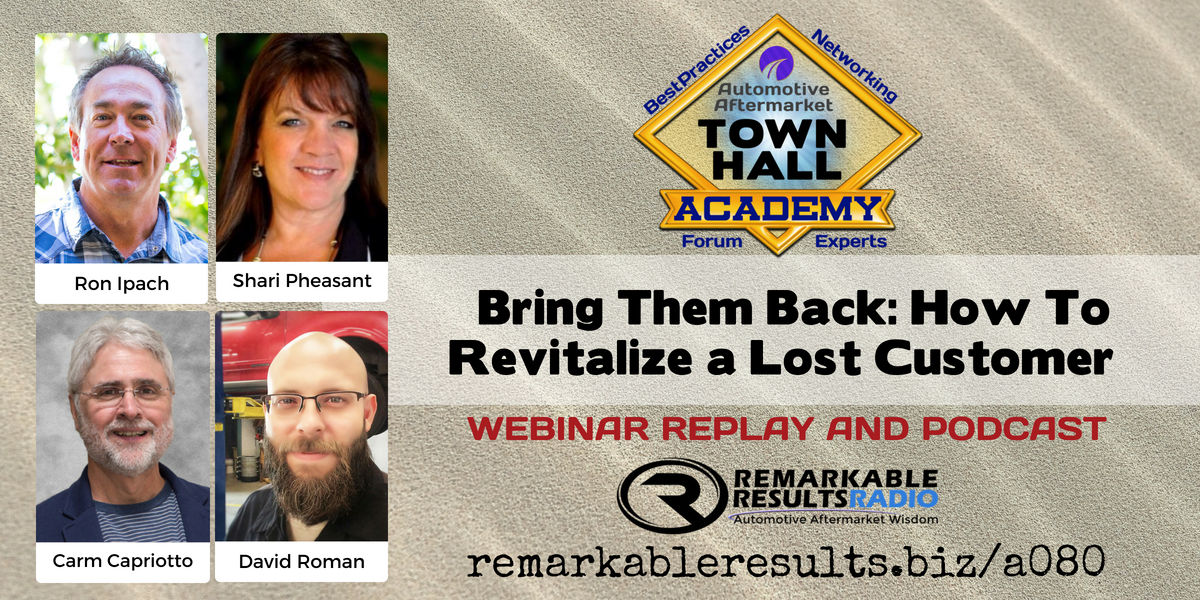 Bring Them Back: How To Revitalize a Lost Customer
Our lively discussion starts with the Customer Retention Myth and ends with taking extreme ownership of your customer and keeping them in the fold. We talk about steps to get lost customers back, the power of relationships, the power of culture in customer retention and what type of marketing works for retention and revitalization up to and including a phone call.
The panel: Shari Pheasant, owner with her husband of A Master Mechanic, in Reno, NV and is a business coach and president of Horsepower Strategies and Ron Ipach, co-founder of Repair Shop Coach and known as Captain Car Count and David Roman, owner of Done With Care Auto Repair in Merriam, KS.
Listen and view episode notes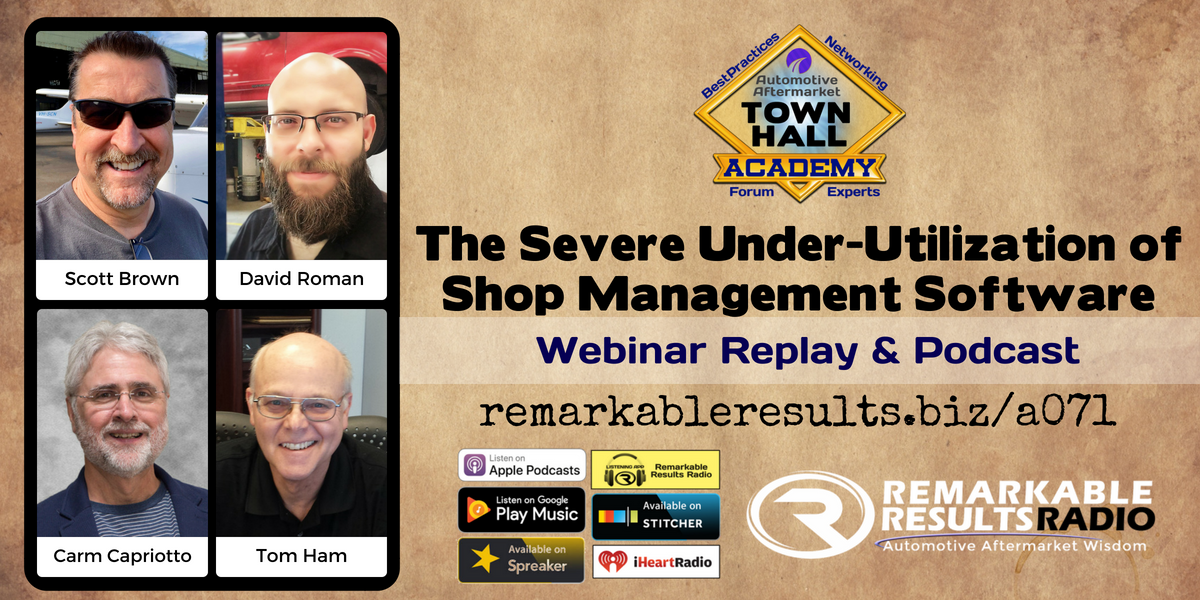 Underutilized Shop Management Systems.
The panel is all about max utilization for your SMS. You are going to learn a lot and maybe walk away with an action plan to better utilize your SMS.
Listen to Tom Ham, Automotive Management Network and shop owner of Auto Centric in Grand Rapids, MI, Scott Brown, from Diagnostic Network and shop owner of Connie & Dicks Service Center, Claremont, CA and David Roman Shop owner of Done With Care Auto Repair in Merriam, KS and Facebook Group Founder, Ask-A-Mechanic.
Among the talking points: There is a training gap on features and actual uses, cloud-based SMS is where we are heading, and it is the shop owner's responsibility to request and get the training from your SMS supplier.
From a marketing and customer perception, when you are all digital and you come across as 'high tech' from counter to bays, it also puts you ahead of the pack and provides a certain level of differentiation.
Listen and view episode notes