Search results for: "Tom Piippo"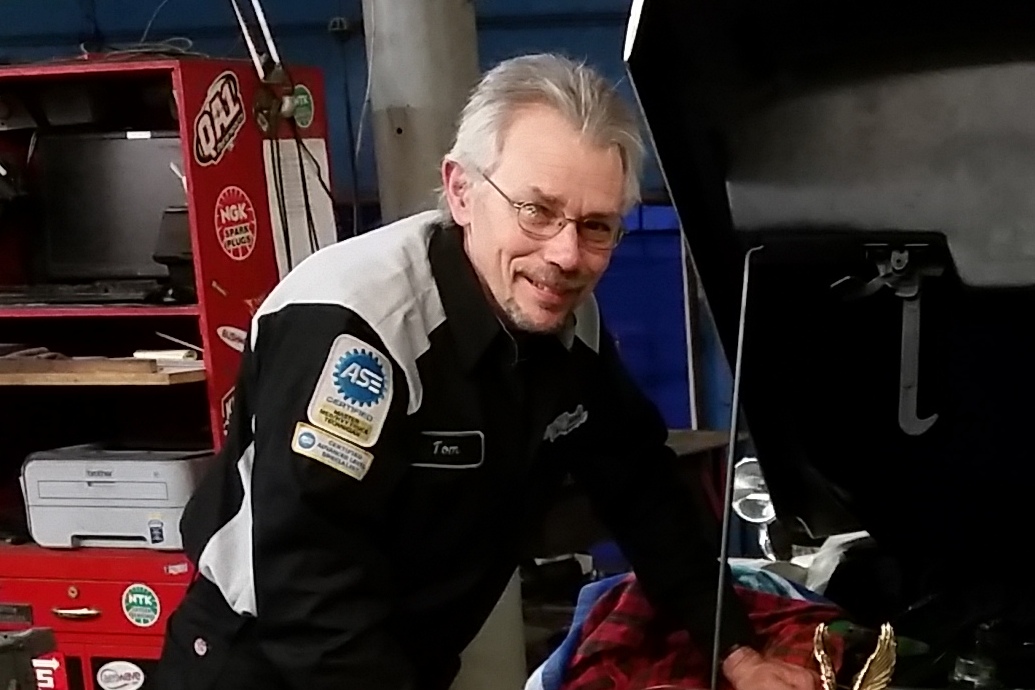 Where does a three time ASE Technician of the Year and shop owner find a new technician?
Tom Piippo a three-time recognized ASE Technician of the Year needed to find a new technician. He decided to grow his own and found a candidate in a most interesting place. Also listen to Tom share his story of remarkable results over the last 39 years operating in a small town of 491 households in northern Michigan.
Tom was recently honored by ASA as their 2017 Alpha award winner for his generous and far-reaching contributions to the automotive service industry.
Listen and view episode notes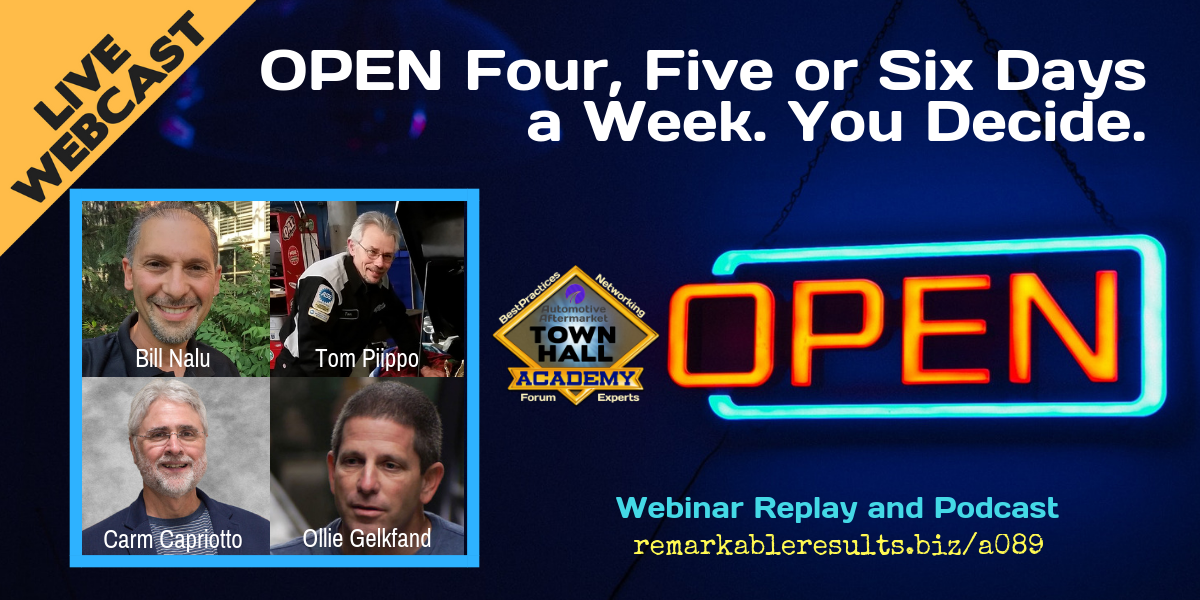 Open Four, Five, Six Days a Week. Listen to the Debate.
The panel includes Tom Piippo Tri-County Motors, Rudyard, MI, Bill Nalu, Interstate Auto Care Madison Heights, MI, and Alan 'Ollie' Gelfand, from German Car Depot, Hollywood, FL.
Learn how each defines or defends their days open and outlines the challenges each has in hiring, serving and making money.
Tom is a four day a week shop, however, Bill and Alan have their thoughts on how to create a four day work week for their team and still be there to serve their customer's busy lives. Each day of the week takes on a different personality such as Saturday's helps feed Monday and Tuesday. And Saturday's can be a big maintenance day.
Listen and view episode notes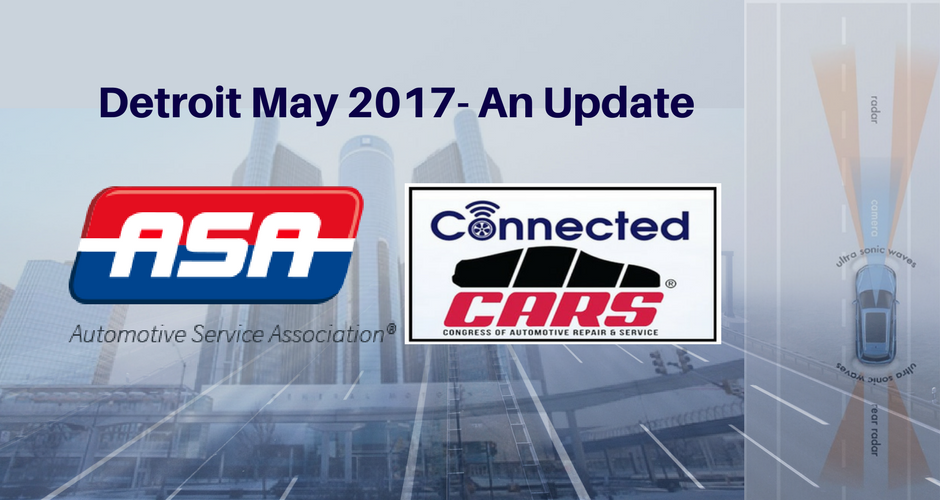 The Future is Now. Are You Preparing for the Future of Automotive Repair?
Held in Detroit on May 18th & 19th, 2017 and presented by ASA, Automotive Service Association, Connected CARS (Congress of Automotive Repair & Service) and organized by Donny Seyfer. This training conference brought industry trainers, automotive engineers and service professionals from all parts of North America to learn about rapidly advancing vehicle technology. Participants got an important glimpse into the world of the connected car with in-depth and detailed looks at ADAS, Next Gen Vehicle Networks and the future of diagnostics.
Listen to a compilation of seventeen of your industry peers as they discuss their reaction to this top industry event. There is no time like now to best understand the speed and gravity of technology. This conference helped serve up the enormous opportunities that lie ahead for the 'connected' service professional.
Listen and view episode notes