Search results for: "anthony lucido"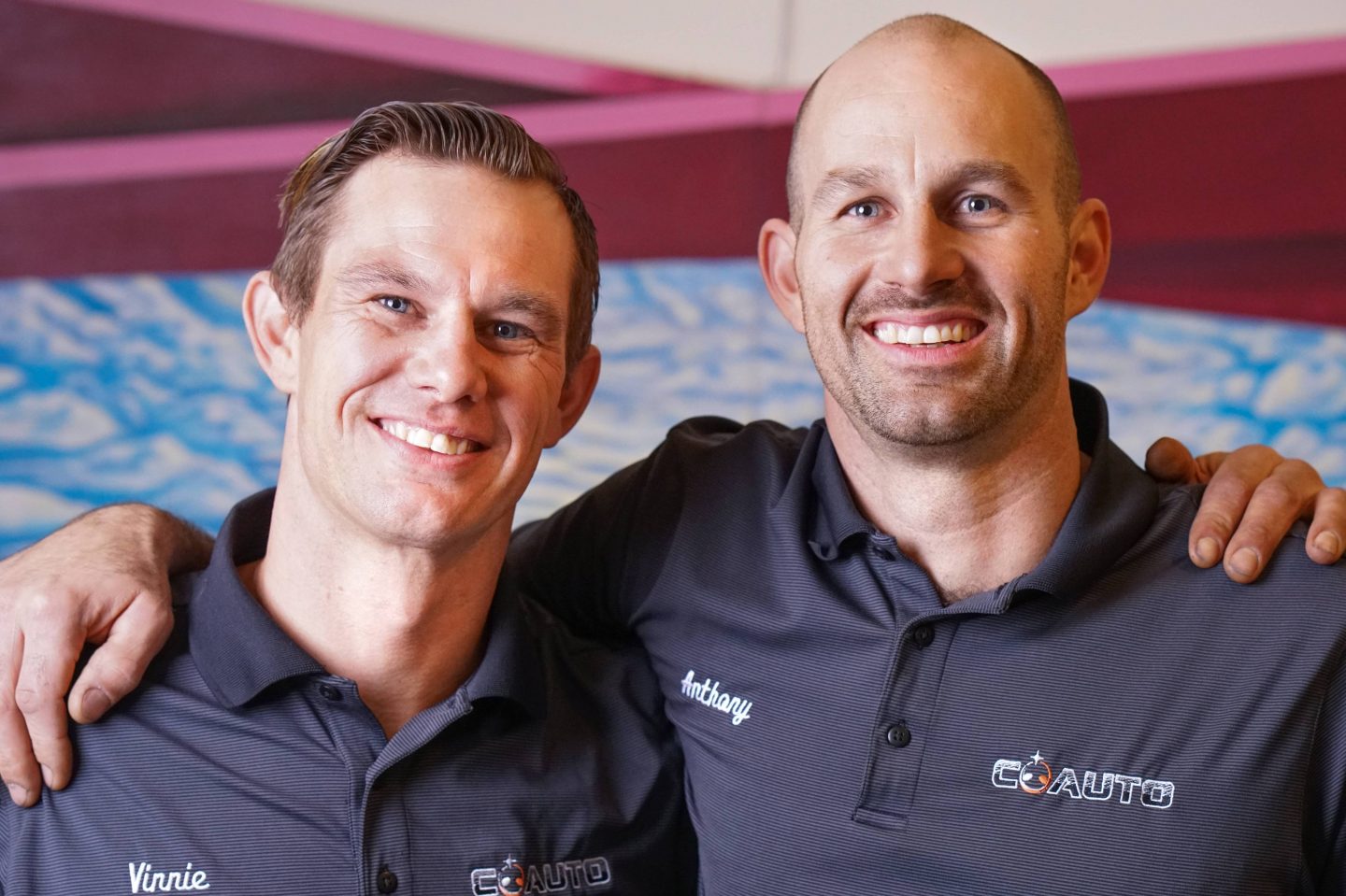 Community Conscious Car Care
Vinnie and Anthony Lucido started CoAuto in 2014 at Reno, Nevada. The brothers are both ASE Master Technicians with Anthony holding 15 ASE Certifications.
Their shop CoAuto which stands for Community Conscious Car Care ran Veteran car giveaway every year, Local art display in waiting room which shop doesn't take commission from sales, High school internship program, Reverse carbon footprint which Partnered with Arbor day foundation and have tree planted with every oil service and Women's Car Care Clinic.
The brothers are taking a step back from business, letting employees learn by themselves and not micromanaging the company. They remained motivated from seeing the previous employer working to the bone as the owner who couldn't let go of control and knew they didn't want to be that type of owner. Both Anthony and Vinnie on a 5-year plan to have the shop run by itself.
Listen and view episode notes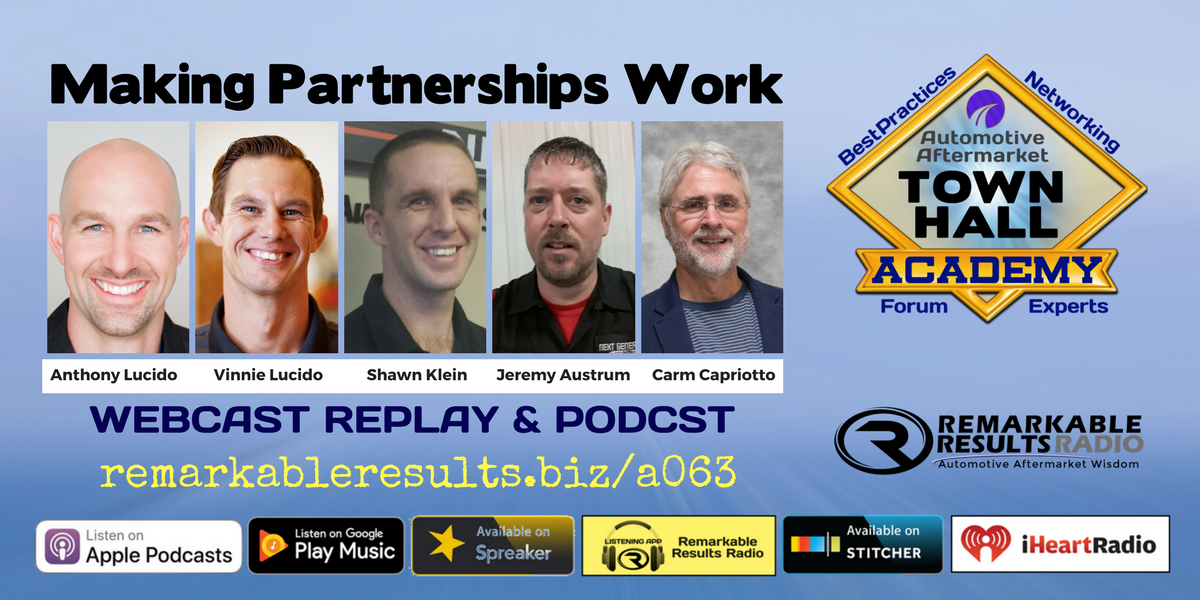 The Qualities of a Good Partnership or How to Make Partnerships Work.
Partners and brothers Vinnie and Anthony Lucido from CoAuto, Community Conscious Car Care in Reno, NV and partners Shawn Kline and Jeremy Austrum from Next Generation Auto in Baldwin, WI., share how they make their partnership work.
They share advantages and disadvantages of having a partner, the role of each partner, and the qualities of a partnership. They say that knowing each other's communication style or DISC respects each other's way of getting and sharing information
These partners believe that their business coach has improved the partnership. These partners also share the pitfalls or challenges that can creep into a partnership. You'll also hear about buy-sell agreements, life insurance and work-life balance.
Listen and view episode notes