Search results for: Jay Goninen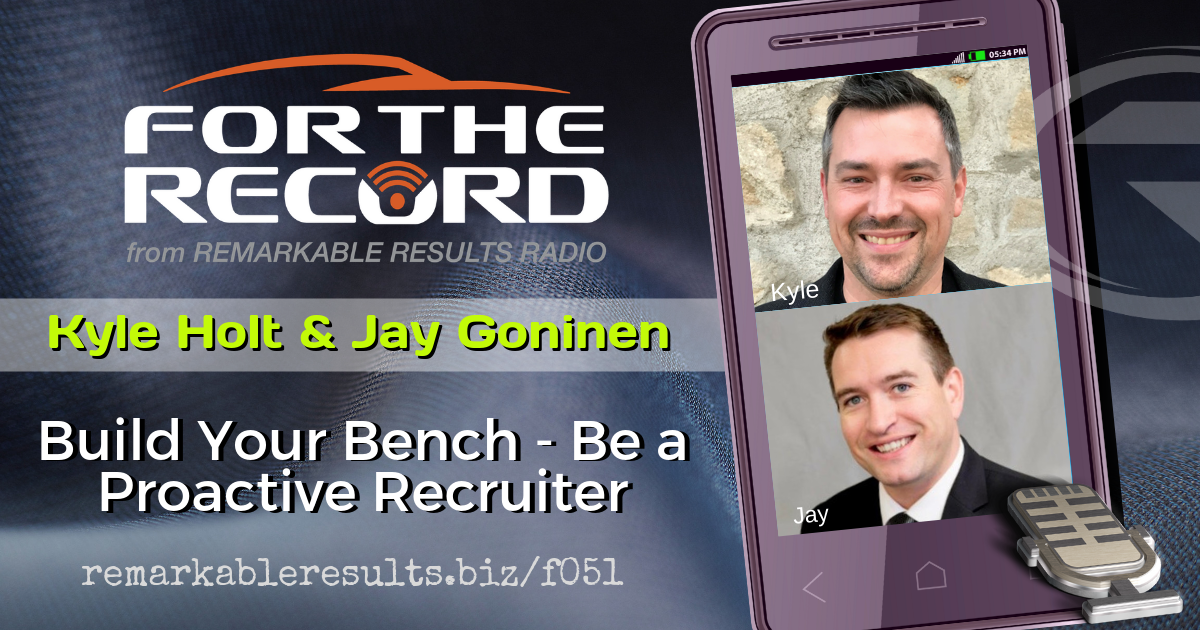 Build Your Bench – and Be a Proactive Recruiter.
Kyle Holt President of SP/2 and Jay Goninen from 'Find a Wrench' speak to their expertise as supporters and recruiters of technician talent. They have the depth of experience and are speaking to you from their heart about your need to recruit talent when you don't need the help. They will tell you why.
Listen and view episode notes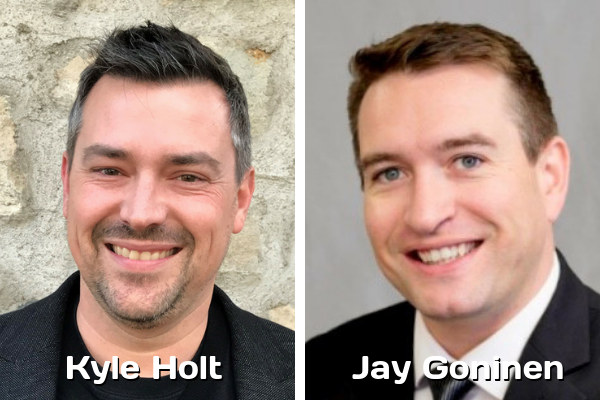 Recruiters Round Table with Kyle Holt & Jay Goninen
Ever have the need for a new team member? Trying to hire a technician. Concerned about losing a top performer? You are not alone and in fact, this is one of the toughest challenges service professionals face. We've done many podcasts on this theme and when I can get two experts on who has their finger on the pulse of this issue, you benefit.
Jay Goninen is president of Find A Wrench, which is a recruiting service used by shops around the country to assist them in finding Technicians. Jay's company purchased a popular niche job board called FindAMechanic.com. Jay has a passion for promoting the industry and the many talented people we work with, and to be a voice for the 'tech'those who don't like to promote themselves.
Together Kyle and Jay will give you some recruiting tips, talk about recruitment, the biggest competitors for talent and growing your own.
Listen and view episode notes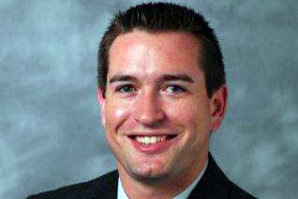 Finding and Recruiting Technician Talent for Your Shop
Jay Goninen from Find a Wrench and Find a Mechanic.com brings his experience as an industry veteran and recruiter to the Remarkable Results tribe. We have a wide-open discussion on recruiting, job descriptions, why people leave and the value of a good work environment.
Among other discussion points that help you keep your people or help your recruiting effort is offering a path for growth, more responsibility, more money, and benefits. Jay feels that your shop needs to have a unique differentiator to attract top talent.
From a technician's perspective, they usually don't promote themselves so creating a good resume and posting it on a job board is something he helps techs with.
He says you should always be recruiting. It is like a 5-star football recruit for your college sports program. You will look at every resume and do every interview.
Listen and view episode notes