Search results for: Joel Zaleski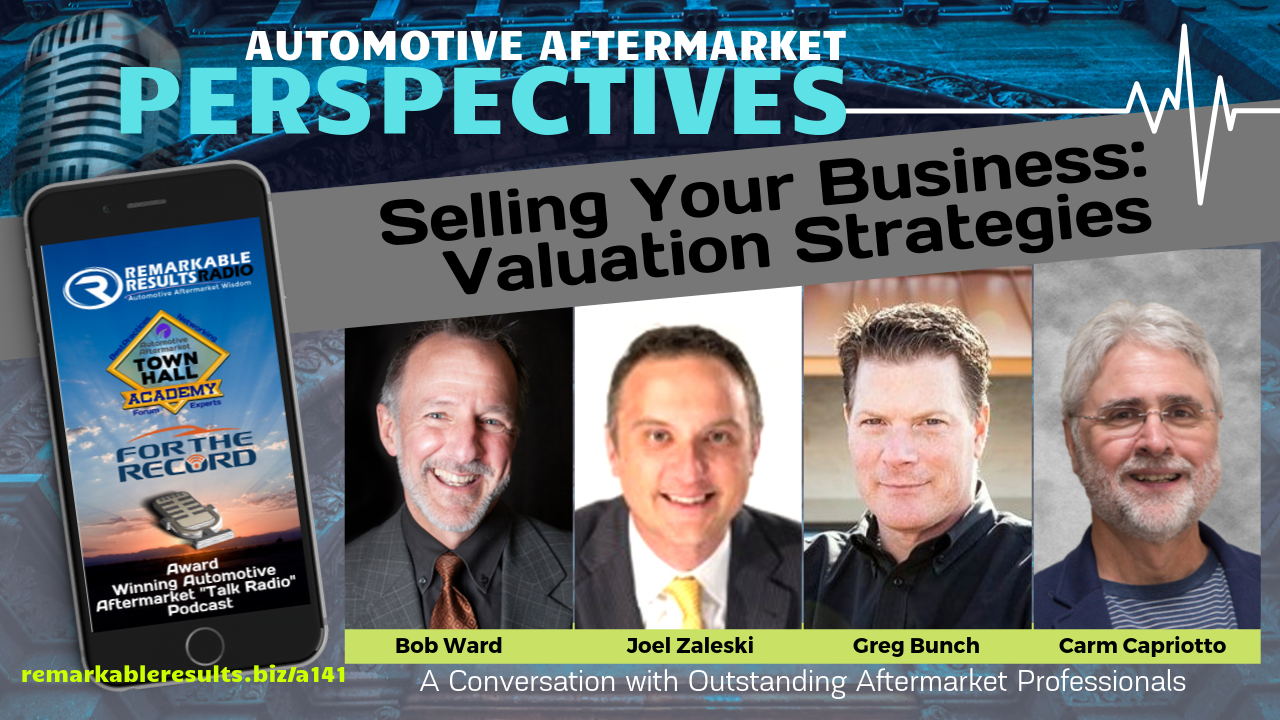 THA 141 Town Hall Academy on Selling your Business – Valuation Strategies
This episode on 'Selling your Business – Valuation Strategies' will provide a great lesson on tactics to obtain a great value for your business. The caveat is that you need to have a successful business and we do discuss some strategies on how to make that happen.
I'm delighted to have Greg Bunch, owner of Aspen Auto Clinic a five-store operation in Colorado Spring, CO and the President of Transformers Institute that provides proven strategies to transform your business, Bob Ward from Wardden, LLC believes that a Perpetual Business is profitable and sustainable without you as you prepare for sale or succession and Joel Zaleski a partner at Cardinal Brokers.
This panel will inform you as we continue an important industry discussion on succession and business valuation. There are many misnomers about what can I sell my business for. If you've never done the research you'll find out it is much different than what you may want for your business. You've got to have something to sell to a potential buyer. If your only real asset if location, you could do well, however you need much more than that if you want to sell and retire after years of hard work.
Listen and view episode notes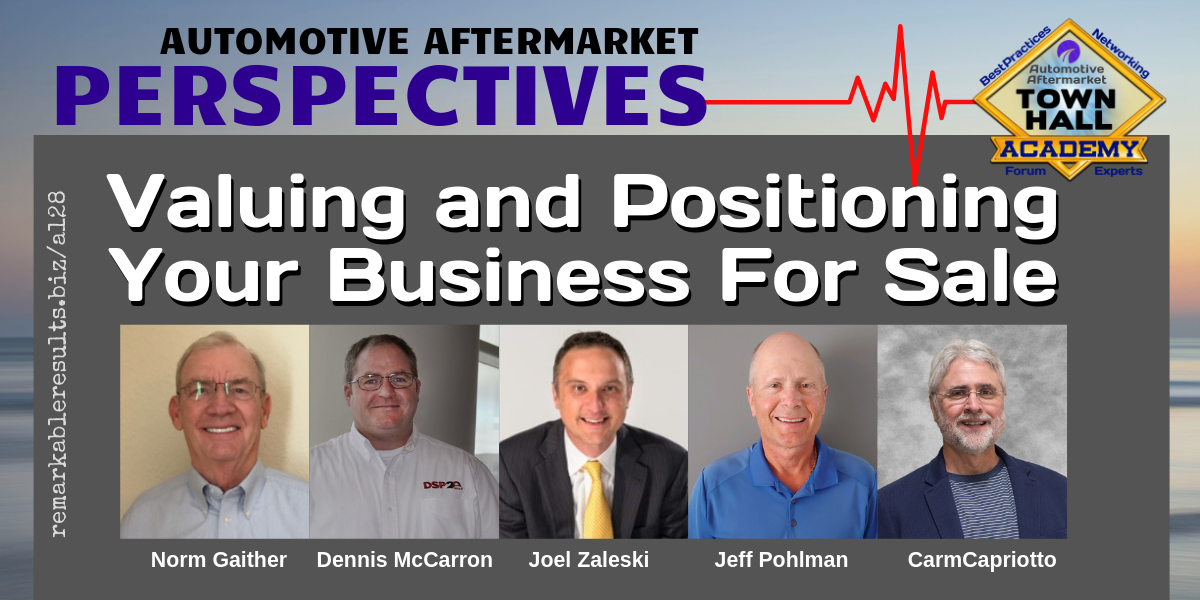 Are you ready to sell your business? Do you know how to prepare? Is it a buyers market or a seller's market? Do you understand some of the financial principles that drive a transaction? About 50% of you will be impacted by this discussion in the near future.
We cover a large swatch of ground as we talk about the incredible opportunity for sellers as the industry consolidates, getting your financials right, processes, leases, and the all-important EBITDA number.
The panel includes three members of Cardinal Brokers: Norm Gaither, Dennis McCarron, Joel Zaleski and a shop owner who recently sold his business Jeff Pohlman Retired from Jeff Pohlman Tire a 5 Locations operation.
Listen and view episode notes
Connect on Facebook Share Become an Insider. Join the Tribe Email Carm CarmCast 034 Carm and Grandson Donovan. Also: Moon landing 50th anniversary. Where were you? Do you remember? Just imagine the tech advances in the last 60 years Web-A-Thon for Brakes For Breats coming next Wednesday, July 24th. (First Ever Web-A-Thon from Carm) Have…
Read More