Search results for: macholz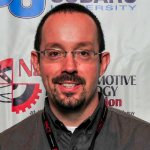 How Do We Educate and Integrate Our Young People into a Career as Automotive Technicians?
My guest is Dave Macholz, the Academic Chair at the automotive technology program at Suffolk County Community College on Long Island, NY. The automotive program has been active for over 30 years. Dave has an independent aftermarket history and is very transparent about the current and future value of training our future technicians.
We cover a large breadth of topics including funding, graduation rates, mentoring, improving enrollment, internships and capital spending to keep our colleges current with new technology. Stuff you need to know and get involved with.
You will benefit from this discussion. The more you know about the grassroots issues we face the better you be able to help solve them. With your help, the future is bright.
Listen and view episode notes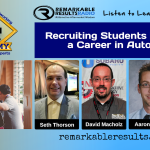 THA 118 Recruiting Students to Discover a Career in Automotive
Enjoy some great new ideas and real-world issues as I welcome Seth Thorson, shop owner, Eurotech, Brighton, MN. Seth created a $25,000 endowment for automotive careers. We discussed in episode 340, David Macholz, Academic Chair of Suffolk County College – Automotive Technology and Aaron Dalton, Coordinator- School to Career Programming at the North Kansas City Schools.
On the podcast, we've not shied away from big issues in the industry. The only way our investment in this great dialogue actually gets traction is if you do your part. I can relate the discussion we are having today with a thought on philanthropy. Hats off to what you do for your community. Honorable. However, the future of our industry is dependent on recruiting, training and retaining technicians. Call it an investment in your own personal philanthropy.
Getting involved in local education at all levels to share our hi-tech industry with administration and to support the educators that are teaching young students on the automotive is a very important role you have. Especially as an independent. If you don't then who? You will have less to give to your community if you don't invest in your future.
Listen and view episode notes