Unlocking Technician Earning Potential [RR 842]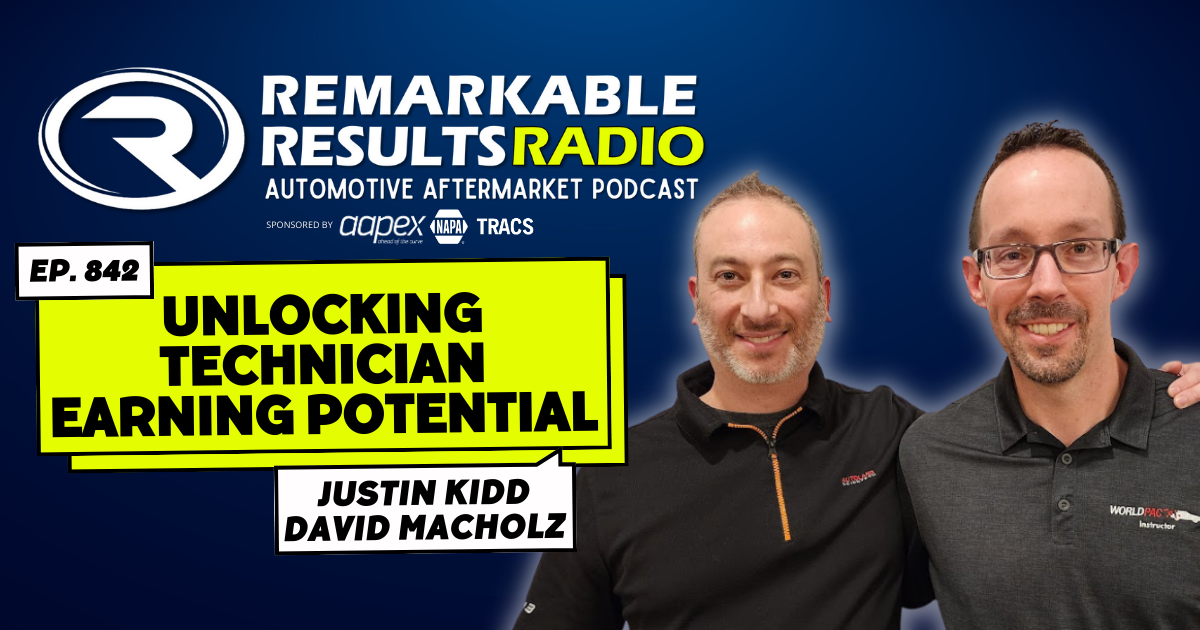 Recorded Live at the TST Big Event 2023, Justin Kidd and David Macholz discuss the challenges faced in terms of technician retention, the importance of certification, and the need to change the industry's perception and promote it as a high-tech profession. They also emphasize the importance of training and education in the automotive industry and introduce IndustryAttends.com, a website created to serve as a centralized hub for industry events and training opportunities.
Justin Kidd, iScan Technical Support Manager. IndustryAttends.Com
David Macholz, Trainer, Technical Training Program, WORLDPAC, Inc, Academic Chair, Suffolk County Community College. Dave's previous episodes HERE.
Show Notes
Watch Full Video Episode HERE
(00:02:30 – 00:03:37) The challenges faced by the automotive industry in terms of technician retention and the importance of certification.
(00:04:19 – 00:06:17) Dave talks about his research on the relationship between automotive certifications and earnings potential, and the need to change the perception of the industry and promote it as a high-tech profession.
(00:07:46) Discussion on the recent announcement of funding for EV charging infrastructure by the Department of Energy.
(00:10:02) Importance of embracing new technology, formal education, training programs, and certification pathways to keep up with the increasing complexity of cars.
(00:11:09) Slow rollout of EV programs in schools due to difficulty obtaining EVs and safety concerns. The need to replace the existing curriculum with new courses.
(00:17:21) Industry Attends (IndustryAttends.Com), a website that provides a single non-biased place for the automotive industry to find training and education events and how it can help technicians and shop owners plan ahead and budget for the year.
(00:21:32) How to get involved in a college advisory board and how community colleges need guidance and support from the industry.
(00:22:31) Industry Attends, a free platform to post training events, and how to promote them through social media and email lists.
(00:26:43) The history of ASE certification
Thanks to our Partners, AAPEX and NAPA TRACS.
Set your sights on Las Vegas in 2023. Mark your calendar now … October 31 – Nov 2, 2023, AAPEX – Now more than ever. And don't miss the next free AAPEX webinar. Register now at AAPEXSHOW.COM
NAPA TRACS will move your shop into the SMS fast lane with onsite training and six days a week of support and local representation. Find NAPA TRACS on the Web at NAPATRACS.com
Connect with the Podcast:
-Join our Insider List: https://remarkableresults.biz/insider
-All books mentioned on our podcasts: https://remarkableresults.biz/books
-Our Classroom page for personal or team learning: https://remarkableresults.biz/classroom
-Buy Me a Coffee: https://www.buymeacoffee.com/carm
-The Aftermarket Radio Network: https://aftermarketradionetwork.com
-Special episode collections: https://remarkableresults.biz/collections