Consistency and Common Sense Trumps Trendiness [AW 154]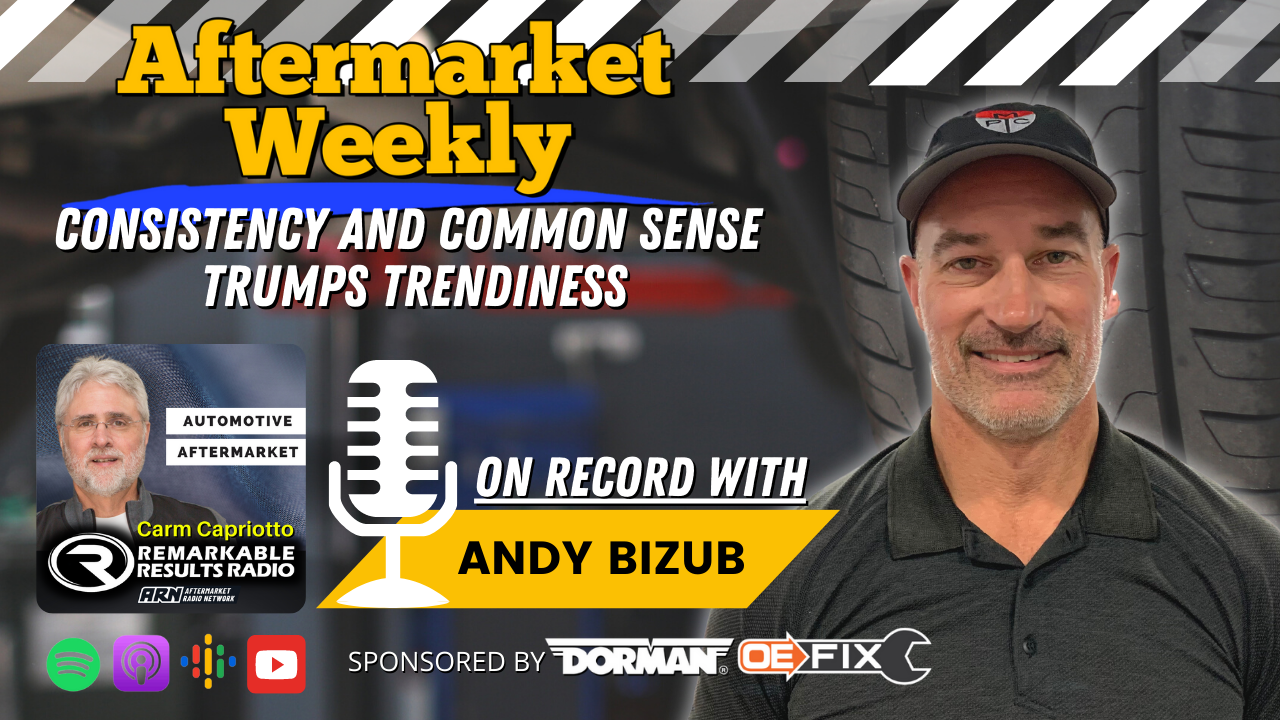 Andy Bizub emphasizes the importance of common sense and listening in the automotive industry. It's essential to be open to new ideas and ways of doing things while maintaining consistent business practices and providing real value to employees. By listening to employees and encouraging them to share their thoughts and insights, businesses can thrive and succeed in the ever-evolving industry.
Watch Full Video: HERE
(00:03:36) The importance of common sense in decision-making and how it can be imparted to employees.
(00:05:42) The brain drain in the industry and the need for sustainable employee benefits.
(00:08:25) The importance of training and how Andy has implemented daily training sessions at Midwest Performance Cars.
(00:12:35) Andy emphasizes the importance of consistency in decision-making, staying honest, and following through. He also shares advice from his father-in-law on creating achievable and sustainable bonus plans.
(00:15:11) The importance of listening to gain common sense
(00:16:24) Andy explains how he encourages his employees to listen to each other and how he learns from them.
Thanks to our Partner, Dorman Products. Dorman gives people greater freedom to fix vehicles by constantly developing new repair solutions that put owners and technicians first. Take the Dorman Virtual Tour at www.DormanProducts.com/Tour
Connect with the Podcast:
-Join our Insider List: https://remarkableresults.biz/insider
-All books mentioned on our podcasts: https://remarkableresults.biz/books
-Our Classroom page for personal or team learning: https://remarkableresults.biz/classroom
-Buy Me a Coffee: https://www.buymeacoffee.com/carm
-The Aftermarket Radio Network: https://aftermarketradionetwork.com
-Special episode collections: https://remarkableresults.biz/collections