Search results for: "bizub"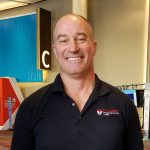 There Should Never Be A Year That You Don't Make More Than The Year Before.
Andy Bizub purchased Midwest Performance Cars in Chicago, IL after 25 years as a commodity trader. He was a customer of Midwest and needed a change in his career, so he purchased the Porsche, BMW, Audio specialist.
His love of cars and his passion to build a growing successful business eclipsed his lack of experience in the industry. Andy shows that being a good CEO and leading your team to greatness is what it takes to be successful.
Andy is the perfect example of taking a commitment to culture, relationships, leadership and problem solving and transforming a business that is adding its second branch.
Listen and view episode notes