RR 277: Andy Bizub from Midwest Performance Cars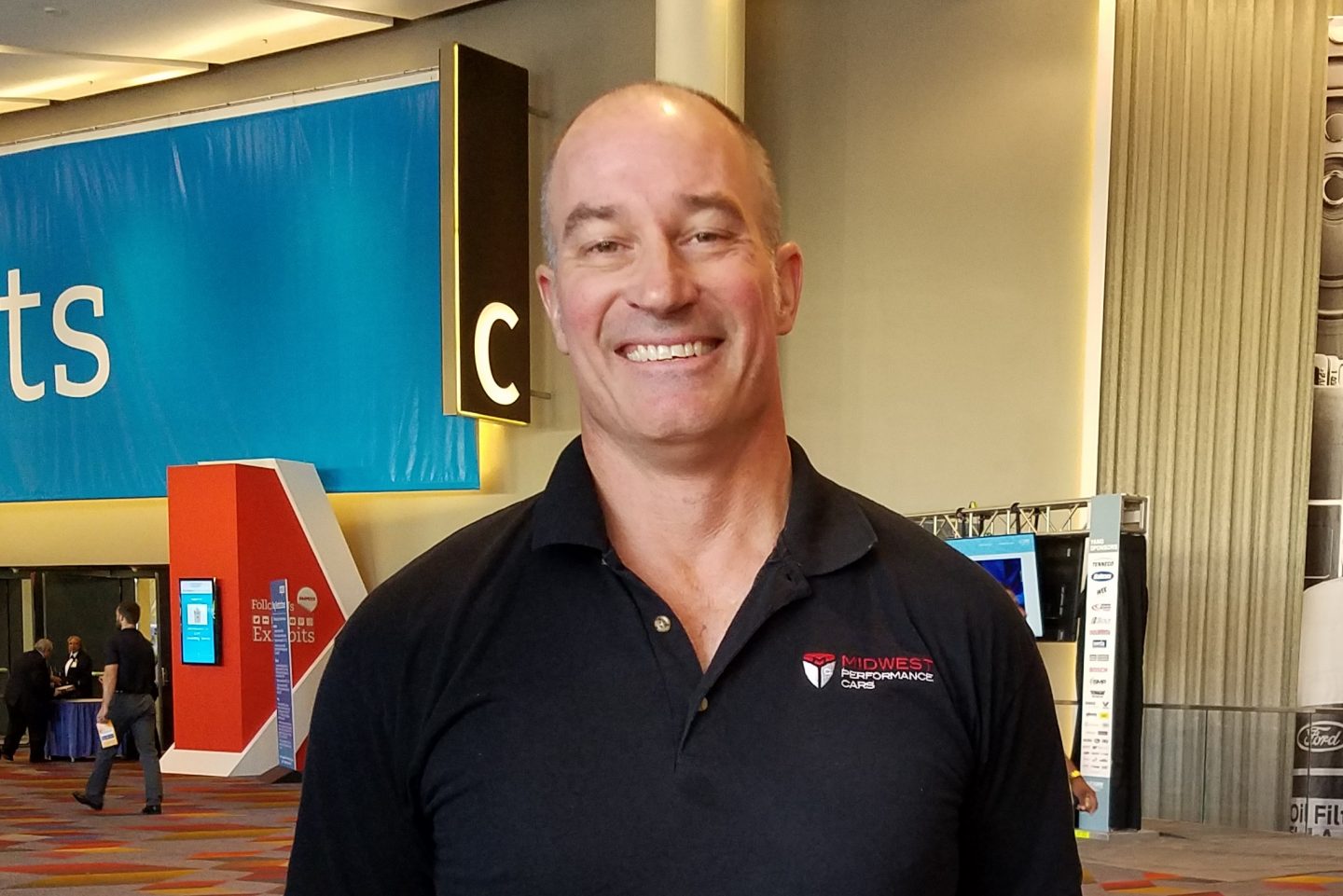 Andy Bizub is a native of Chicago. His first career was 25 years as a commodity trader. He entered the professional auto industry in 2014 by acquiring a failing shop in

downtown Chicago that he was a customer of, and starting a turnaround. At bought his first car at age 19, a 1972 Triumph Spitfire, which was the start of his gas, oil, and automobile obsession.
He is married to Libby Bizub for 22 years and has three children, Billy (20), Claire (18), and Jack (14).
Andy is planning his second location for 2018.
Talking points: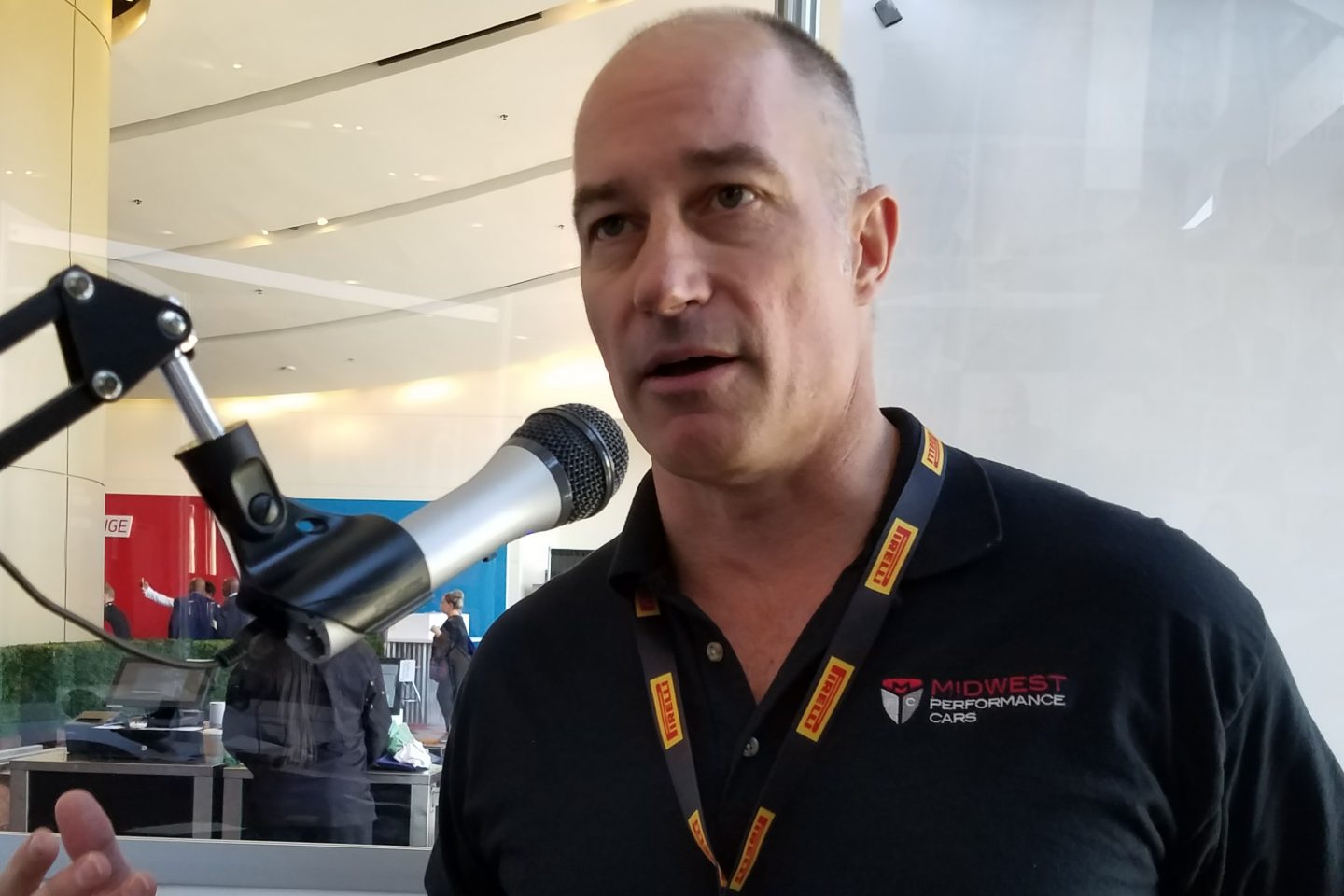 60% of business is Porsche plus Audio, Mercedes, BMW.
Andy was a customer of the shop before he purchased it.

He saw that the shop was not progressing, and he was winding down from a previous career and wanted to start another.

Spent 25 years trading commodities; agricultural futures. Spent 10 years as a broker and 15 years as a trader. It was a people business.
Relationships, ethics, people and trust became the strongest culture of the commodities business which was a seamless transition for him into becoming a service professional.
Be bought the business and had a rough first year. He worked hard to retain the trust of the customers and his people.
Andy's second location to open at the end of 2017.

It will be a general Euro service center.
He got invited to open a shop in a luxury used car center.

He uses Uber and ride shares to get customers back home or to work.
Best entrepreneurial hack: Communication with his people.

Uses Slack, dual screen monitors. As many tools to efficiently do their job.

He enjoys the German car space and the tech, art and efficiency of that platform.
You must be progressive and forward thinking as an independent. You will survive.
Focus on your customer relationship. It is all about the customer. Relationships rule.
He enjoys his twenty group and he is learning from them.
Build on the foundation of your business culture. Pushing the rock in the same direction.
Andy is scaling his business to run without him. He will hire people smarter than he is.
Almost all successful people say they had a strong mentor or coach to help them along the way. His coach was and continues to be important to him.
People are your number one asset. Give them reasons to stay. There should never be a year that you make less money than the year before.
Training is very important to Andy. He prefers in-person training.

He sends one of his Porsche techs to CA to train with Tony Calas.

Customer perk is to wash every car. Cleaner than when it came in the shop.
He is a brand ambassador for the car companies by keeping people in their cars. Repair instead of buy new.
Networking opportunities in our industry are a very important tactics for every owner.
Shop Profile

| | |
| --- | --- |
| Number of locations: | 1 |
| Years in industry: | 3 |
| Years business ownership: | 3 |
| Number of technicians: | 5 |
| Number of lifts: | 11 |
| Number of bays: | 5 |
| Days open: | Mon-Fri |
| Annual estimated volume: | $1.5M |
| Percent Repair vs Maintenance vs Other: | 45/40/15 |
| Technician training hours per year: | 24 |
| Service adviser training hours per year: | 32 |
| Specialty: | Service all German makes, they primarily work on Porsche from brand new to vintage |
| Something unique: | A good percentage of our workflow are jobs that dealerships and other shops can't take on, either due to vehicle (like a Maxon Rollerskate) or the extensive work required (like a barnfind 1970 Porsche 911 that hadn't run in a decade). |
| Association memberships: | ASA |
| SMS: | Winworks |
| Paperless: | No |
| DVI: | Winworks Inspect |
| Other software: | Mechanic Advisor & Review Driver |
| Business Coach: | ATI |
| Mastermind group: | Yes |
| Biggest challenges: | Technician Shortage |
| Anything else: | We independent shops know more, do more and care more about our clients than anyone in the auto industry, and we need to let that light shine brigthly. |
| Philanthropy: | Annual food drive for the Greater Chicago Food Depositiory. A member of the 100 Club. |
Midwest Performance Cars Website
Be socially involved and in touch with the show:
Facebook   Twitter   Linked In   Email
---
This episode is brought to you by Federal-Mogul


Motorparts and Garage Gurus. With brands like Moog, Felpro, Wagner Brake, Champion, Sealed Power, FP Diesel and more, they're the parts techs trust.  For serious technical training and support – online, onsite and on-demand – Garage Gurus is everything you need to know. Find out more at fmmotorparts.com  and fmgaragegurus.com