RR 276: SPARK 2017 at AAPEX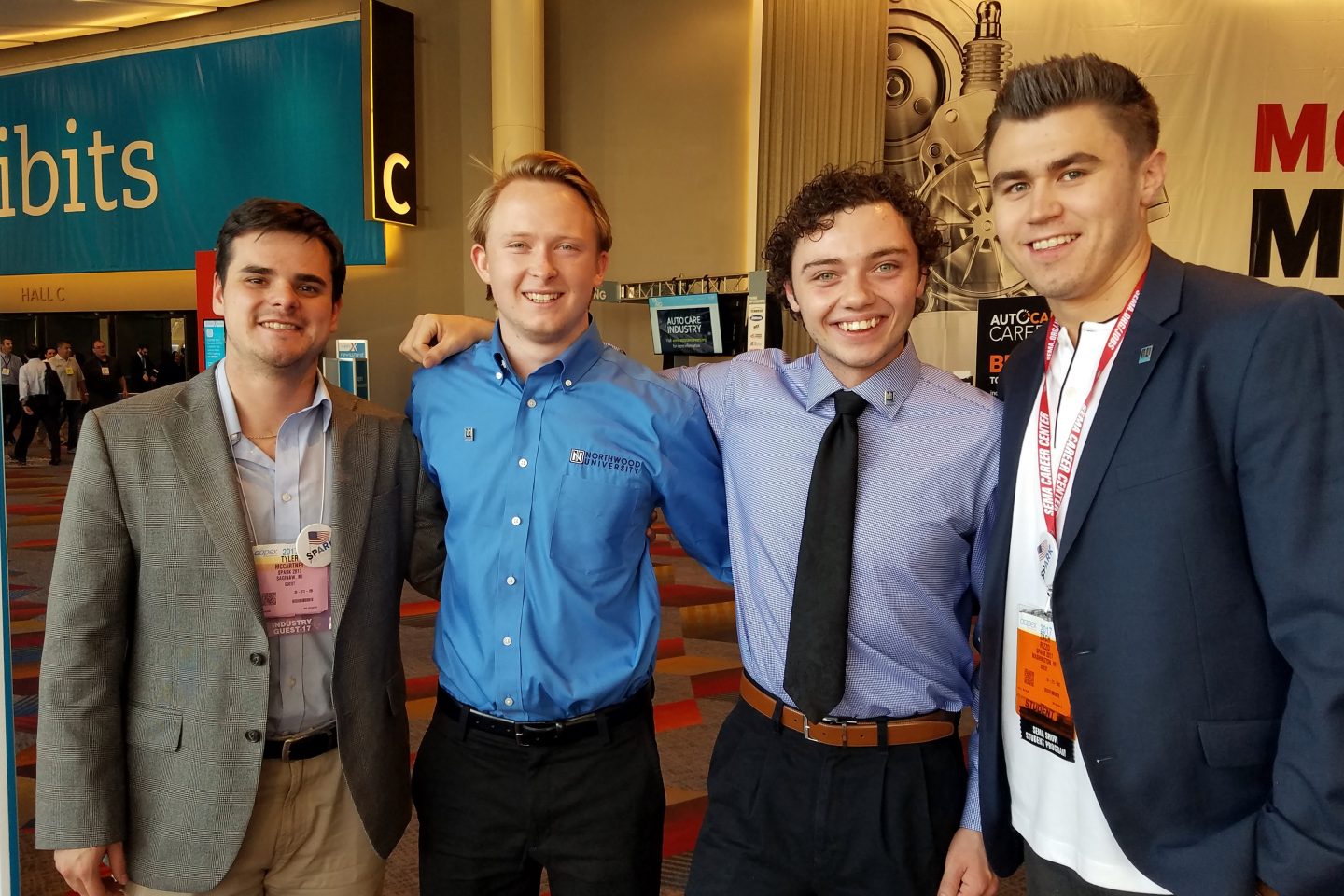 Pictured above left to right: Tyler McCartney, Nicholas Holton, Christopher Berry, Zach Rizo. These four Northwood University students were among ten students selected for the 2017 Spark Initiative. The ten are enrolled in collegiate aftermarket study programs. This is the fourth year of the program, courtesy of Multi Parts.
SPARK IS A THREE-DAY INDUSTRY IMMERSION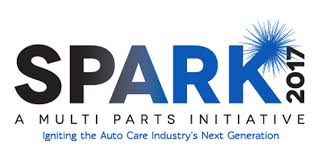 Three intense days showcase the global automotive aftermarket. SPARK programming combines large and small group gatherings, one-to-one meetings, guided tours, personal introductions and other engagement opportunities within AAPEX. SPARK places attendees side-by-side with the industry's leadership and exposes them to all the opportunity that is the global automotive aftermarket.
SPARK is an initiative of Multi Parts, a family-owned American company.
For nearly 30 years, Multi Parts has developed and manufactured aftermarket auto parts for full line co-manufacturers and their global brands.
SPARK participants are students and Veterans interested in management, engineering, product development, cataloging, pricing, marketing, sales, logistics, legal, accounting and other core business activities of the automotive aftermarket, including finance, information technology and human resources.
For more information on SPARK, contact Jeff Stankard at spark@multiparts.net
In the interview:
Tyler McCartney came to Northwood with the sole intent of working in the Automotive Aftermarket. He currently works as the business manager at a repair facility. He writes service, schedules, purchase's parts, and pays the bills. Tyler knows that this experience has been great for him. He is currently looking to intern for a corporation this upcoming year. His plans would be to ultimately pursue the field of category management.
Nicholas Holton is a senior at Northwood University. He will graduate with an aftermarket major. He currently works for Highway and Heavy parts in Coleman Michigan. Nick does content creation and shipping and receiving.
Christopher Berry is a senior at Northwood University in the Automotive Aftermarket Management BBA program. He is enrolled in an accelerated four-year masters program and will be pursuing an MBA in Marketing following graduation.
Due to the course-heavy nature of the program, Chris has limited aftermarket experience. However, he interned last year with HDMA and Eaton Corp at HDAW 2017 in January. He is currently seeking an internship for this upcoming summer. Chris has a strong passion for the aftermarket and wants to learn as much as he can about the industry.
Zach Rizo is a senior at Northwood University majoring in automotive aftermarket management with a minor in marketing. He plans to pursue sales in either the automotive or heavy-duty aftermarket as a territory sales rep.  Zach enjoys the people side of the business and feels the way people treat each other from customer to competitor make the aftermarket a vibrant industry. That is why he will pursue this avenue.
Zach is an avid sports fan and loves spending time with family and friends. Over the summer Zach completed his first sprint triathlon and plans to do more!
Talking points:
The SPARK Multi-Parts program is lead by Barry Cohn, Chairman, Brian Cohn, President and Jeff Stankard, Vice President.
It is a once in a lifetime experience to be hearing and meeting with legacy industry professionals and meeting many of the industries leadership while walking a personal guided tour of the expo.
Getting an insider's view of the industry. An unprecedented experience for the future of our industry.
Seeing the industry from a real-life level and situation.
Students of the industry must be encouraged to go to events like this and experience the business world.

The aftermarket is ready to help these students kick off their career.

The SPARK students found lifetime support from the executives they met. The doors have opened for them.

The group felt that everyone they met cared for them and their future.
A power networking opportunity.
They are all walking out of this experience with many new relationships and many opportunities to find a mentor.

The power and value of communication was a big take-a-way.
Biggest theme was; evolve or expire and die.
Always be curious. Never be satisfied.
The aftermarket won't change. It is the world that will change. You must keep pace. (Larry Pavey)
The really successful people in the industry are humble and genuine.
Be socially involved and in touch with the show:
Facebook   Twitter   Linked In   Email
---
This episode is brought to you by Federal-Mogul


Motorparts and Garage Gurus. With brands like Moog, Felpro, Wagner Brake, Champion, Sealed Power, FP Diesel and more, they're the parts techs trust.  For serious technical training and support – online, onsite and on-demand – Garage Gurus is everything you need to know. Find out more at fmmotorparts.com  and fmgaragegurus.com