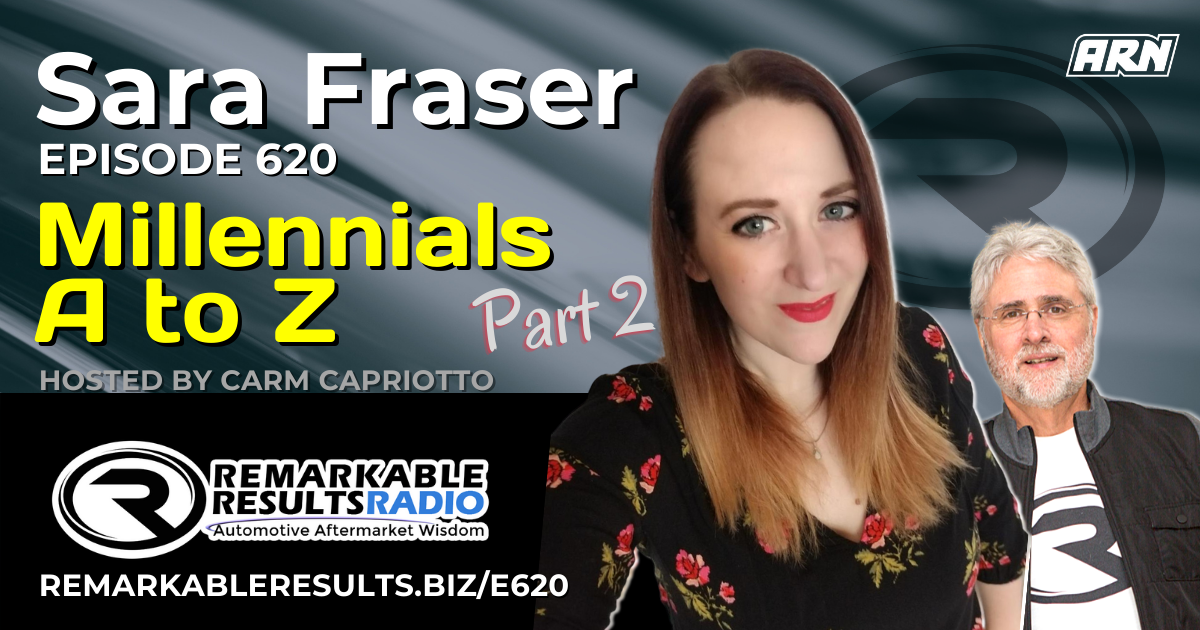 Millennials A to Z Part 2 – Sara Fraser [RR 620]
Sara from Haas Performance Consulting will cover a large swath of millennials' behaviors as it relates to being a customer or a team member in your business. Understanding this important and powerful generation will allow you to embrace them to the fullest. You may have millennial children, customers, nieces, and nephews, you may be one — Millennials account for a third of the workforce and you need to know their tendencies as it relates to relationships in the workplace and as customers.
The key talking points for this episode with Sara Fraser reside at remarkablersults.biz/e620.
Listen and view episode notes