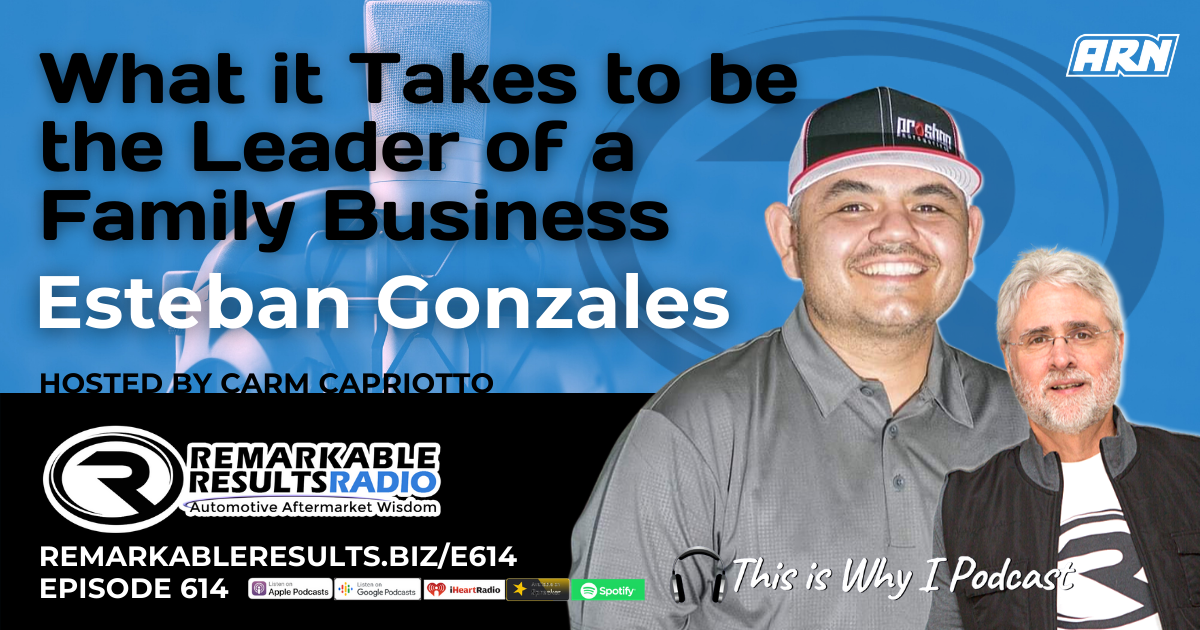 What it Takes to Be the Leader of a Family Business [RR 614]
We welcome Esteban Gonzales, owner of Proshop Automotive to the podcast. Here is a great story about change. Esteban needed to face reality and change his mindset and adapt to what it actually took to run a proper auto repair business.
So many can relate to Esteban and many have yet to face the hard fact that it is not easy to run a profitable service business. Esteban laments that knowing the business numbers and assembling a great team with the same passion is a different story.
This is a true family business. His older brother is a master tech, his younger brother and sister work on the front counter. His parents even live next to the shop and they eat home-cooked meals every day. That tight family bond is what makes their team a success. Check out Esteban's advice to shop owners and understand why networking is very important in the long run. This keeps with my goal of providing you inspiring stories from the young shop owners who will be leading our industry into the future.
The key talking points reside at remarkablersults.biz/e614.
Listen and view episode notes