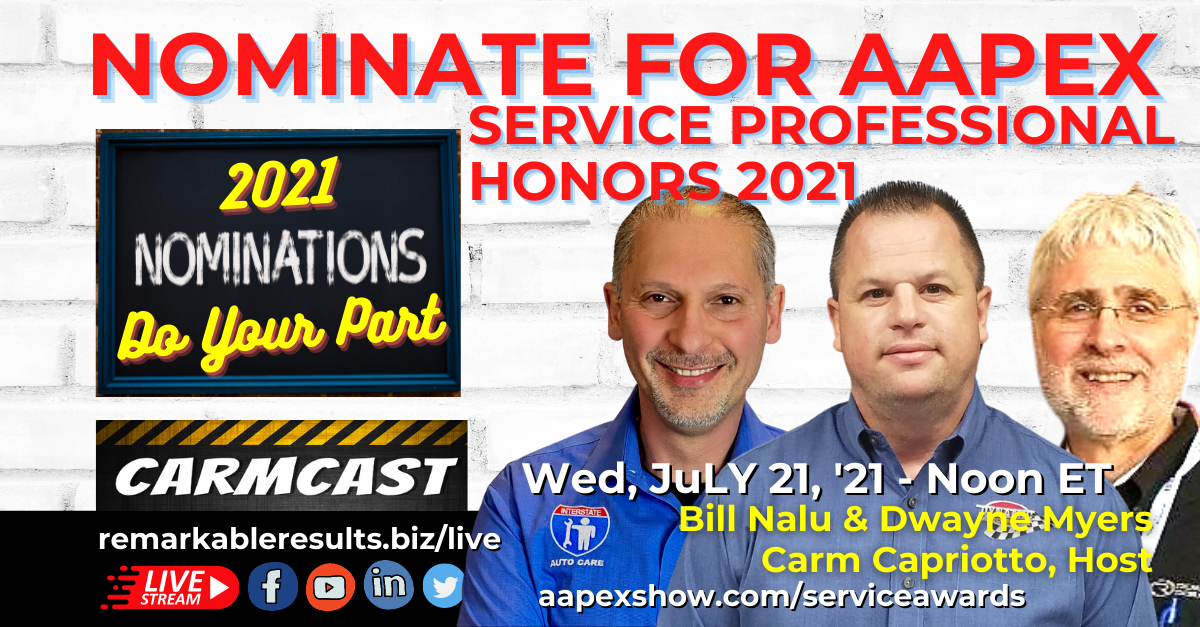 Welcome to a special CarmCast #094
Understand the role you play in recognizing our auto care industry's top people. The AAPEX Service Awards are ready for your nomination. Find them aapexshow.com/service awards. The deadline is September 1, 2021.
Joining me is Dwayne Myers, Partner, Dynamic Automotive, and Bill Nalu, Interstate Auto Care, Madison Heights, MI. Bill and Dwyane were nominators from last year's honors. They each had their nominee win.
This is a very important opportunity to increase the bar of professionalism in our industry. I'm sure you know someone worthy of a nomination. There are three awards in this annual recognition. Shop Owner, Technician, and Service Advisor of the year. This is the 2nd annual and the honors will be presented at AAPEX 2021.
I know you know someone worthy of a nomination. Consider your peer groups and twenty groups to nominate a shop owner of the year. Think about the dedication from your technician and service advisor that makes a great contribution to the professionalism of your business. You may be a technician and would like to nominate one of your co-workers or a friend.
Listen and view episode notes