RR 270: Leon Anderson from Integrity Auto Care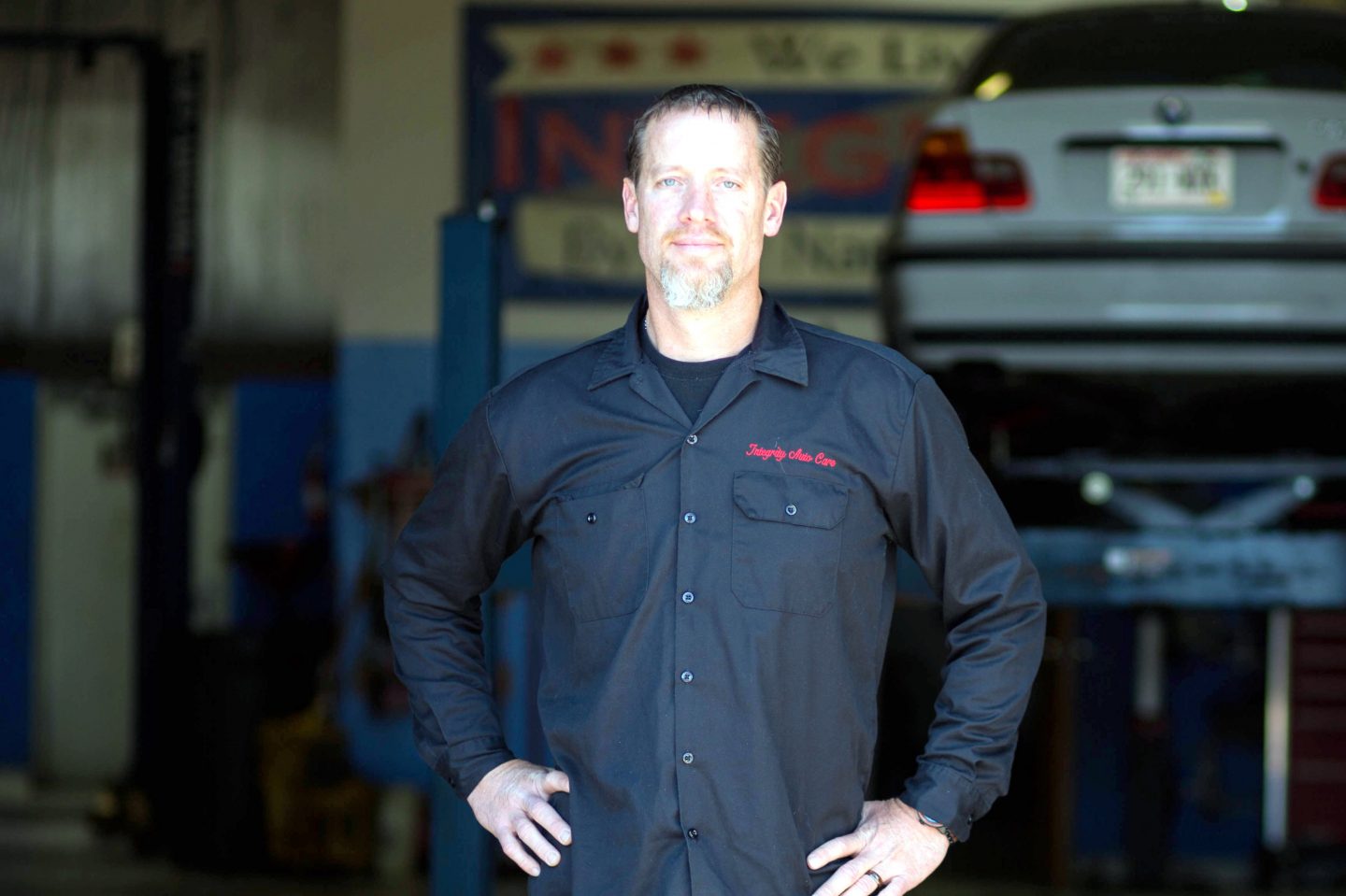 Leon Anderson was in the Marine Corps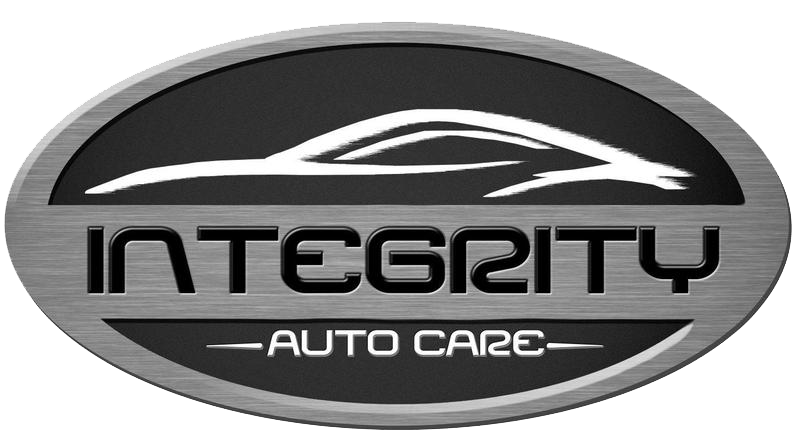 during Desert Storm. After his service, the country was in recession and the unemployment was high. He took a job working on cars and found out he was pretty good at it.
He worked at a Ford dealership and worked his way up through service to eventually be the General Manager. The dealership won many customer satisfaction and quality awards along the way.  In 2007, Automotive Manufactures were closing stores and Leon decided it was time for his next adventure.
In March of 2008, Leon started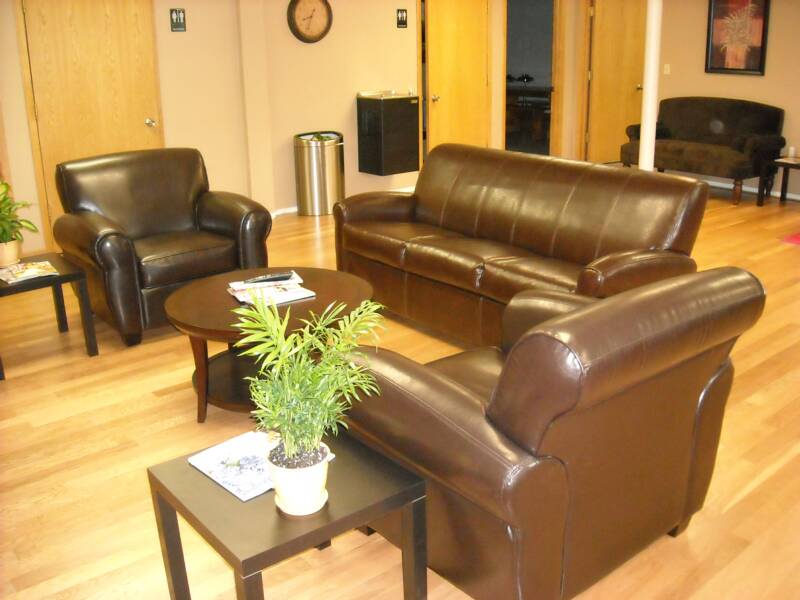 his own auto repair shop. Integrity Auto Care,  South Beloit, IL. Four months later, the 2008 crash hit. Fortunately, he had a great business plan. The plan was to cater to women and baby boomers in his marketing area with a clean spacious facility. The waiting room was beautiful, often compared to a doctor's office. Then tragedy struck.
Leon lost two of his children. He hit rock bottom. The store was not producing, everyone was depressed.  He was destroyed, and the bills kept coming in. Leon made a decision to support the rest of his family and employees that had been loyal to him.
Leon started taking classes. He trained his service advisors and his technicians. He changed the culture to a training, always learning, culture.  The more education everyone got, the more confident they all became.  Confidence bred success.
Leon trains his team to become so valuable that they have options. They become more valuable to Leon and his business. Now this means he may lose some to other dealers or shops, but he can bring in new younger technicians and groom and grow them into this learning goal-driven company.
Leon now hires people for their head, heart and their hands.  Training will groom them to the needs of the company.  He says that the team of 4 technicians and 2 service advisors are the best he has ever had, in his 20 plus years of service management.
Leon has written processes that provide standardization of all they do. He has literally trained his employees to run the shop without him.
His culture and passion led to the shop winning the WIX Filters' Driving Performance Award in 2016.
Talking points:
Went through a boot camp with Management Success

Found inspiration through his trainer

He heavily invested in training. It became a big part of his culture.

Consistent and continual,
Service advisor training is very critical. Understanding personalities.
Being sure the techs stay as current as possible. You can tell when your techs are behind.

Processes are big in the shop. His Marine Corp training showed the importance of this.
Digital Vehicle Inspections,

ARO growth was evident.
The sales process with each customer is easier.

He advertises to people who can afford it not to ones who can't.
Last year his sales were up 30% this year 12%.
Goal Posters are important to Leon and his whole team.

Keep a written goal poster to include pictures.
Leon tries to help his team accomplish these goals.

Leon helps younger homeless people in his community.
He serves on high school and college advisory boards.
Be ready to lose an A tech. Always be training to help you overcome that.
Finding new techs, Leon is looking for what he wants not necessarily on their experience. He looks carefully for qualities.

Personality test.
Test what they know and what they do.

He is working on his exit strategy.
Shop Profile

| | |
| --- | --- |
| Number of locations: | 1 |
| Years in industry: | 30 |
| Number of technicians: | 4 |
| Number of service advisers: | 2 |
| Number of lifts: | 6 |
| Number of bays: | 8 |
| Days open: | Monday – Friday |
| Annual estimated volume: | $1M |
| Percent Repair vs Maintenance: | 75% vs 25% |
| Technician training hours per year: | 400 for entire team |
| Service adviser training hours per year: | 200 for entire team |
| Specialty: | We cater to women and baby boomers |
| ASE Certifications: | ASE Master |
| Industry awards: | Wix Service Excellence Shop of the Year 2016 |
| SMS: | Mitchell |
| Paperless: | No |
| DVI: | Yes |
| Primary supplier: | Auto Value |
| Supplier marketing program: | Bumper To Bumper Service Center |
| Performing hybrid repairs: | Yes |
| Passionate about: | Training |
| Special entrepreneur hack: | Constant training and find people with the hands and heart to learn and train to be the best |
| Succession plan: | Yes working on |
| Something else: | People can do amazing things with a chance. When you are at your lowest there is nowhere else to go but up. So pick yourself up and do it! |
| Biggest challenges: | Technician shortage |
| Business coach: | ATI – Kim Hickey |
| Philanthropy: | Help the homeless and feed the poor |
Be socially involved and in touch with the show:
Facebook   Twitter   Linked In   Email
---
This episode is brought to you by 


Federal-Mogul Motorparts and Garage Gurus. With brands like Moog, Felpro, Wagner Brake, Champion, Sealed Power, FP Diesel and more, they're the parts techs trust.  For serious technical training and support – online, onsite and on-demand – Garage Gurus is everything you need to know. Find out more at fmmotorparts.com  and fmgaragegurus.com