RR 271: Jim Morton – Aftermarket Trainer and ATC Educator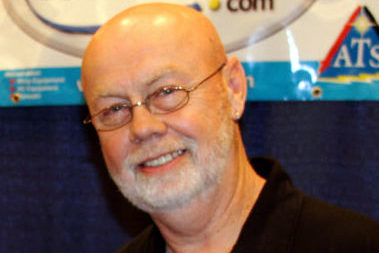 Jim has been an Advanced Engine Performance instructor at Automotive Training Center in Exton and Warminster, PA for over 21 years. He and his wife Mary own and operate Morton's Automotive Technical Services (MATS), which offers training for working technicians. Jim was selected by Import Service Magazine as one of the top independent trainers. With more than 45 years in the industry as a technician, shop owner and trainer, Morton has been a requested presenter at National Training expos around the country including NACAT, CARS, TST Big Event, VISION KC and ASA. Jim has written diagnostic procedure articles for MotorAge, Import Service and ASA Auto Inc magazines.
After selling his automotive repair business over 20 years ago and going full-time mobile with diagnostics, he was asked by a post-secondary automotive training school if he could "FILL IN" for 4 weeks, due to an instructor walking out of a eight-week course right in the middle.
After turning the offer down about 4 times, Jim finally agreed to 4 weeks and 4 weeks ONLY with the understanding that his mobile diagnostic business was his MAIN focus.
September 2017, it will be 22 years at the school and all along maintaining his own company "MATS ".  Jim basically stopped most of the mobile diagnostics in 2007 after some serious heart issues, but still offers help to a lot of techs in their diagnostics.
MATS main focus has been trying to pass on diagnostic procedures and knowledge to keep shops profitable. Jim believes a lab scope is a necessary tool today if you want to be a great diagnostician.
There has been more than one time that Jim has stopped for a moment and wonders why he is still at the school. Here is his answer in his own words:
"I was at the portion of my eight-week Advance Engine Performance course where we are going over Engine Integrity testing and procedures. After going over the proper cranking and relative compression testing, then going over and performing proper cylinder leakage testing, I introduced 19 'soon to be working technicians' to the art of in-cylinder pressure transducer testing and analyzing.

After explaining in GREAT detail at what they were actually looking at, I stepped back and let them go. They went from vehicle to vehicle and performed amazing diagnostic tests and talked among themselves of what they were seeing and what it would mean for their upcoming career, HIGH FIVES ALL OVER THE SHOP TO EACH OTHER. So I reminded myself WHY I'M STILL THERE."
Jim says to all the shops in the industry that think there aren't any young people that want to become technicians … YOU ARE WRONG, they just want to learn PROPERLY and they may NOT just accept what you say, they want to LEARN and be shown what you tell them.
A couple of years ago, a student asked Jim why do people try to teach others when they don't even know the proper way? He wasn't sure how to answer that. Jim told him to get over it and just worry about yourself and your career. The student persisted for a good while. Jim told him to write his frustration down on paper and "get it out".
Here is the title of what he wrote: "LEAD, FOLLOW or GET OUT OF MY WAY………."
Students he meets years later respect and appreciates the value and impact Jim has had on their career.
Be socially involved and in touch with the show:
Facebook   Twitter   Linked In   Email
---
This episode is brought to you by 


Federal-Mogul Motorparts and Garage Gurus. With brands like Moog, Felpro, Wagner Brake, Champion, Sealed Power, FP Diesel and more, they're the parts techs trust.  For serious technical training and support – online, onsite and on-demand – Garage Gurus is everything you need to know. Find out more at fmmotorparts.com  and fmgaragegurus.com