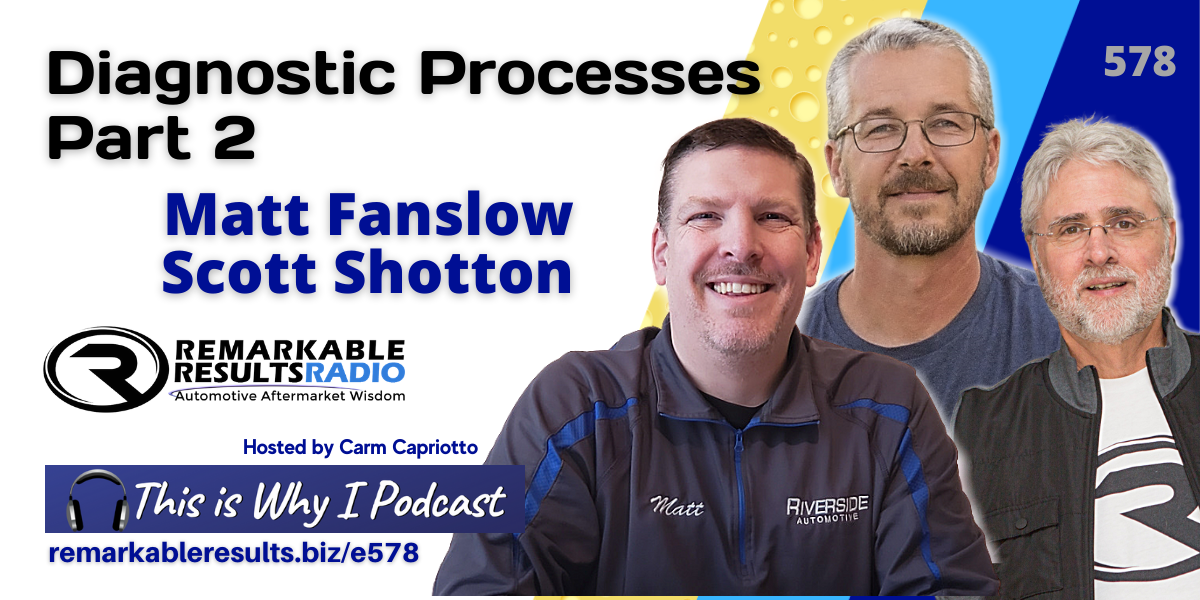 Diagnostic Processes – Matt Fanslow and Scott Shotton – Part 2 [RR 578]
There are different approaches to every situation and problem, especially in automotive repair problem-solving. My guests bring their different approaches in solving diag issues to the podcast. They did it before in episode 544, but this time they take it to the next level.
Matt Fanslow and Scott Shotton once again prove their own points in this second part episode. They may not agree on the processes but their approach to diagnose and solve problems are undeniable. They are relentless but their individual approach works. Matt and Scott are fine-tuned by years of experience diagnosing problems under the hood. In the end, we can pass the decision to you, the listener. Which pathway do you prefer? Possibly a hybrid of the discussion?
Both Matt and Scott agree that The customer supplies important data. The service consultant must write it all down so the tech has as much information available. Find the show notes at https://remarkableresults.biz/e578.
Listen and view episode notes