Scanner Danner: The Next Chapter [RR 892]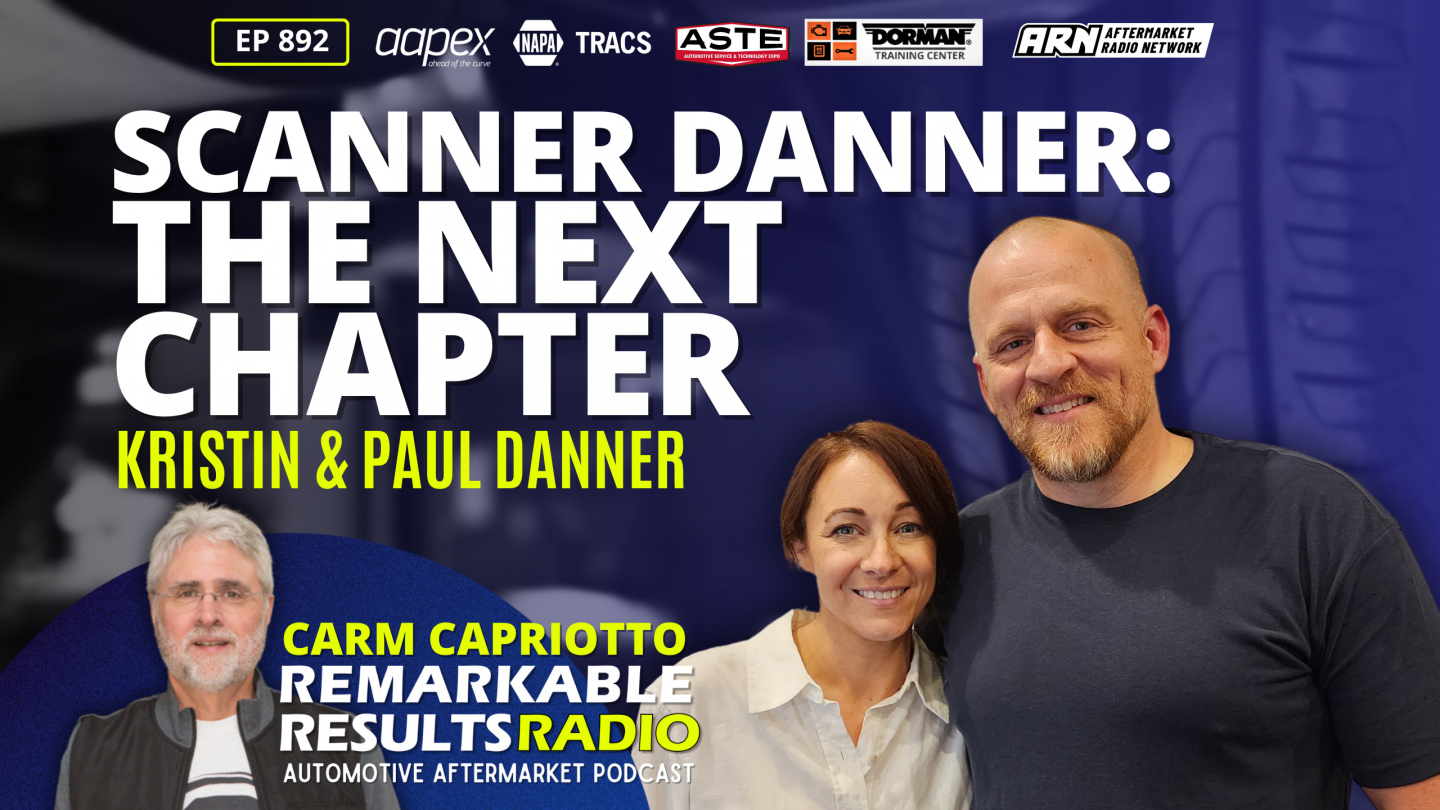 A Journey of Collaboration, Family, and Philanthropy
Recorded Live at ASTE 2023, Kristin and Paul Danner discuss the next chapter of Scanner Danner: the birth of their nonprofit organization. Their mission? To help fulfill the needs of others by supporting the automotive community and beyond.  As they embark on this new chapter as soon to be empty nesters, they're choosing a path of service and giving back. They also discuss the challenges within their marriage during the rise of 'Scanner Danner' and Paul's perspective on elevating shop owners as an industry movement.
Paul Danner, ScannerDanner. Listen to Paul's previous episodes HERE.
Show Notes
A trip to the machine shop (00:00:28) Discussion about driving to Colorado to drop off the power wagon engine for an overhaul and filming the process.
Starting a nonprofit organization (00:04:49) Paul and Kristin discussing their plans to start a nonprofit organization focused on giving and accepting donations.
The path of worldly success and business (00:08:29) Discussion about the two paths Paul sees in front of him: one focused on worldly success and business, and the other focused on doing good with their nonprofit alongside his wife.
Changing roles and bringing in other creators (00:09:23) Conversation about the changing roles within their marriage and the opportunity to bring in other creators and elevate their content through their nonprofit.
Supporting the automotive community and beyond (00:11:44) Discussion about their nonprofit's mission to support the automotive community and beyond, and their belief that they've been given resources to be given away to those in need.
Investing in the Future (00:18:13) Exploration of the idea of offering scholarships to technicians based on their commitment and dedication to their craft.
The evolution of Scanner Danner's YouTube channel (00:27:10) The story of how Paul's YouTube channel started as a way to improve Paul's teaching and grew into something bigger, with people from all over the world accessing their content.
The socks story (00:30:14) Want to know more about Paul's socks? Don't miss this segment!
Thanks to our Partners, AAPEX and NAPA TRACS
Set your sights on Las Vegas in 2023. Mark your calendar now … October 31 – Nov 2, 2023, AAPEX – Now more than ever. And don't miss the next free AAPEX webinar. Register now at http://AAPEXSHOW.COM/WEBINAR
NAPA TRACS will move your shop into the SMS fast lane with onsite training and six days a week of support and local representation. Find NAPA TRACS on the Web at http://napatracs.com/
Connect with the Podcast:
-Join our Insider List: https://remarkableresults.biz/insider
-All books mentioned on our podcasts: https://remarkableresults.biz/books
-Our Classroom page for personal or team learning: https://remarkableresults.biz/classroom
-Buy Me a Coffee: https://www.buymeacoffee.com/carm
-The Aftermarket Radio Network: https://aftermarketradionetwork.com
-Special episode collections: https://remarkableresults.biz/collections