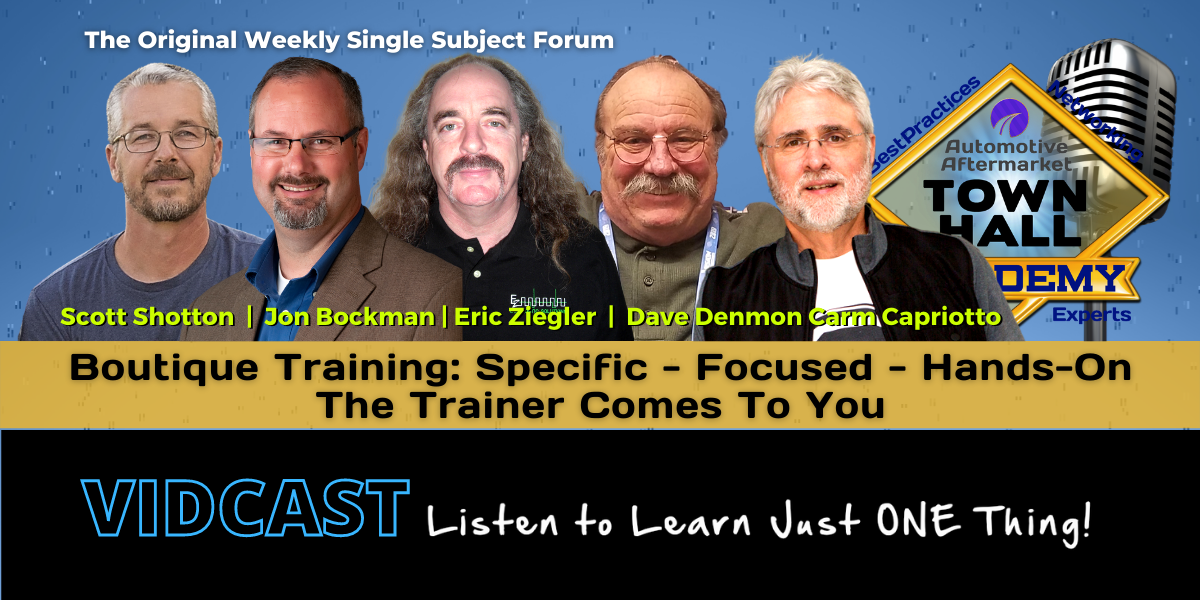 THA 179 Boutique Training
Get ready for an outstanding discussion on an important topic: Training. Shop owners Dave Denmon from Dave's Car Care in Phoenix, Jon Bockman from Bockman's Auto Care in Sycamore, IL sit with trainers Scott Shotton, the Driveability Guys and a Mobile Diagnostician,and Eric Zigler from E-Z Diagnostics, Peoria, IL and a trainer for Automotive Seminars and the Driveability Guys.
So why not bring the needed training for your techs and even service advisors to you. An interesting and wide-ranging discussion from four of your industry colleagues. I know training matters to you, you are going to love this discussion.
The key talking points listed on the show notes page will make a great meeting agenda or outline for change. Find them on the show notes page at remarkableresults.biz/a179.
Listen and view episode notes